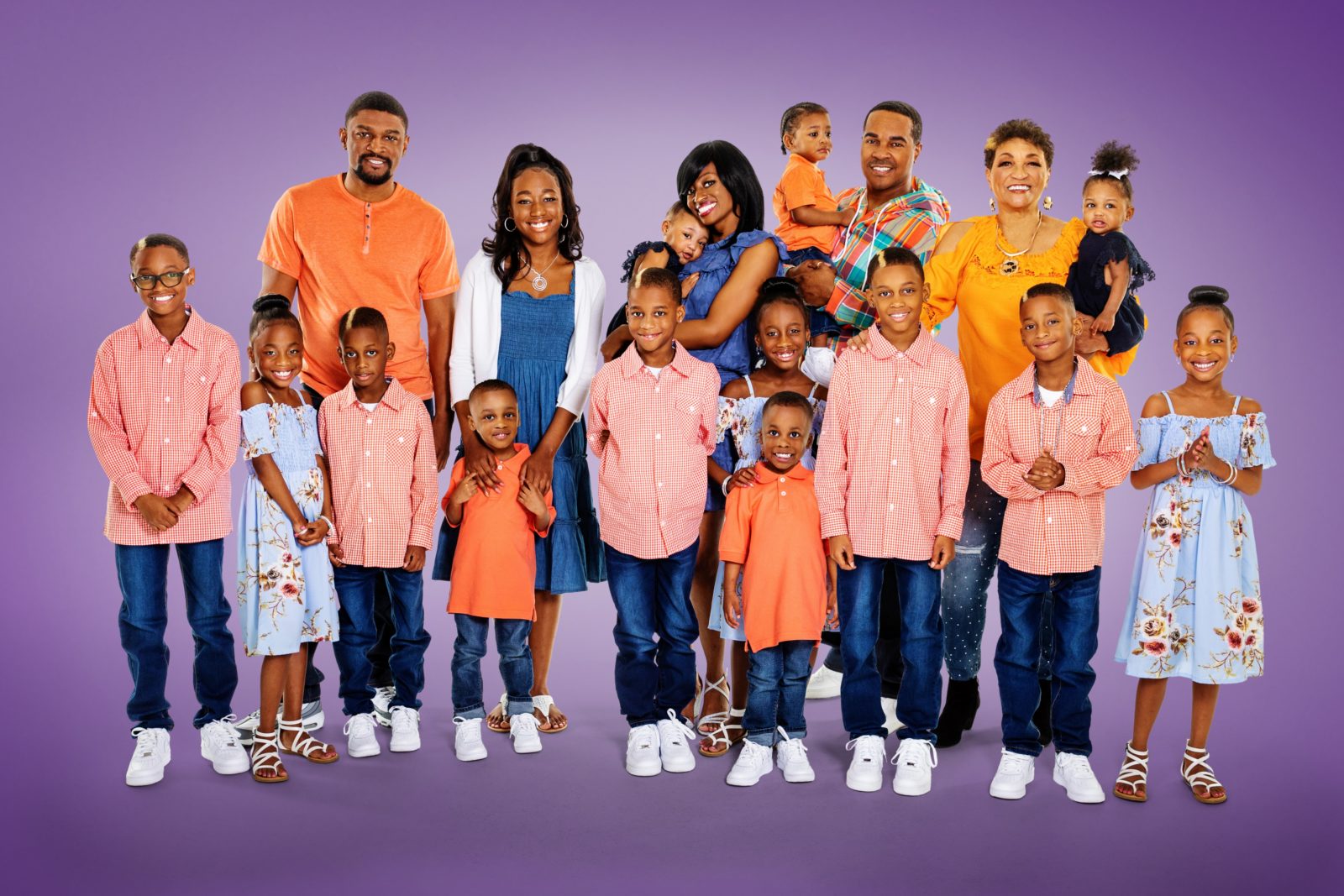 The Derrico family returns for a brand-new season centered around raw, real and emotional life moments. There is never a dull moment for this bunch comprised of 14 children, including four sets of naturally conceived multiples and singletons. In these new episodes, the larger-than-life Derricos face unforeseen challenges that catapult them into the most challenging year of their lives. Shaken to their core, Karen and Deon receive unsettling news that three-year-old Diez will potentially require surgery on his skull. Meanwhile, singleton Darian continues her quest for independence, but Deon is as protective as ever, especially when she announces she wants to begin dating.
Adding to Deon's protectiveness, Karen considers that he might have OCD, and when she announces she thinks she might be pregnant, GG has an emotional conversation with the both of them. The Derricos always have a way of finding balance with life's highs and lows and, this season they take a trip to the mountains, where the kids get to see snow for the first time and, for Halloween, they celebrate with a fun, 70s-themed dance party. This season continues to highlight how much heart and soul this family has, as Karen and Deon work through an incredibly tumultuous time with grace, love and humor.
The Derricos will navigate through health scares, a potential pregnancy and one Derrico who's ready to start dating.
The series premieres Tuesday, June 1 at 10pm ET/PT on TLC.