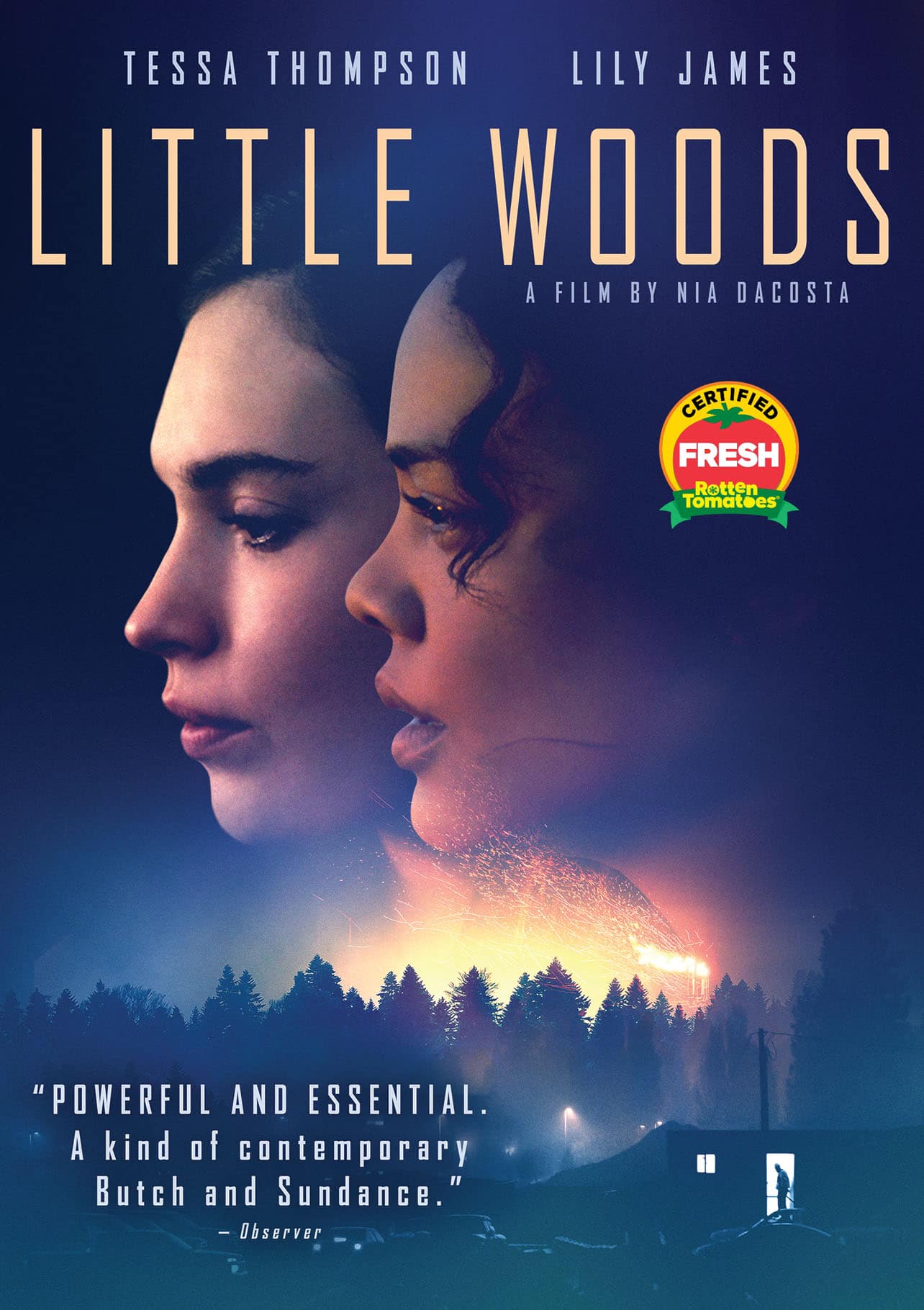 Jamie Broadnax
Jamie Broadnax is the creator of the online publication and…
In one of the most powerful films you will see this year, Little Woods is now available for digital down and you can win a copy!
In the film Little Woods, Tessa Thompson executes one of the best performances of her career. She plays Ollie, a former prescription drug peddler, struggling to go legit after being caught and currently serving probation for trafficking narcotics across the border. Ollie, however, is not your average drug dealer, her intentions were best as she fell into this lifestyle to help treat her ailing mother who couldn't afford U.S. healthcare. Her efforts as a caretaker extended beyond her mother, and Ollie profited from selling drugs like Oxycontin to help take care of her family. Her ne'er-do-well sister Deb (Lily James) has a son and recently finds out that she's expecting another child with her good-for-nothing alcoholic ex Ian (James Badge Dale).
Little Woods is directed by Nia DaCosta.  Earlier this year, both Nia and Tessa spoke with BGN about working on the film.
Universal is offering 3 lucky fans their own digital download copy of the film. If you want to watch this incredible story and see for yourself this impactful narrative.
Leave a comment below why you would like to see the movie, Little Woods and enter to win.
Winners will be selected at random. To qualify, you must have a valid email address in order to enter to win.
Giveaway ends July 31st
Good luck!
Jamie Broadnax
Jamie Broadnax is the creator of the online publication and multimedia space for Black women called Black Girl Nerds. Jamie has appeared on MSNBC's The Melissa Harris-Perry Show and The Grio's Top 100. Her Twitter personality has been recognized by Shonda Rhimes as one of her favorites to follow. She is a member of the Critics Choice Association and executive producer of the Black Girl Nerds Podcast.