After the sitcom A Different World premiered in 1987, Jasmine Guy instantly became Black Hollywood royalty. She began her professional career as a dancer with the Alvin Ailey Dance Theater in New York City, which led to a host of theater productions, television, and film, including School Daze and Harlem Nights. BGN had the pleasure of speaking with Guy via telephone about her latest role in Liam White: The Forgettable Life of Liam White and what she thinks about her place in pop culture.
Director Harold Jackson III shares that this film was born out of the feelings that most of us have had during the pandemic — uncertainty, confusion, and struggle. Can you tell us about why you feel this film is important and your role as Rene White?
There are a couple of reasons why I really love this film. First of all, it's telling the emotional story of a Black man. A lot of times those characters are devoid of an emotional storyline. The main character Liam needs to resolve certain things before he goes. I was moved by that. Liam's mother is just not capable of change. I always have to validate my bullies though, because I seem to play them very well. I play them well because I know where they're coming from. Usually with mean people, they are not just being mean. There's a reason for that anger, that angst or that violence. She comes off as very cold and very unaccepting of her son. She's ready for a battle with him.
There's a particular line she says and I thought, oh my God this is the roughest thing I've ever said. We did the scene again, and the director wanted me to lean into it a little more because I was backing up off it. All Liam wants to know is what happened: "Why did you leave me with my dad?" "How come you never visited?" It's a very powerful scene and has a lot of information in it.
Harold is very gifted as a writer, cinematographer, and filmmaker. In my career, I didn't do a lot of independent films after School Daze. Now, I'm working with those kinds of filmmakers again, and it's very exciting for me as an actor. It reminds me of theater and how we figure things out together. We're all just trying to make it work.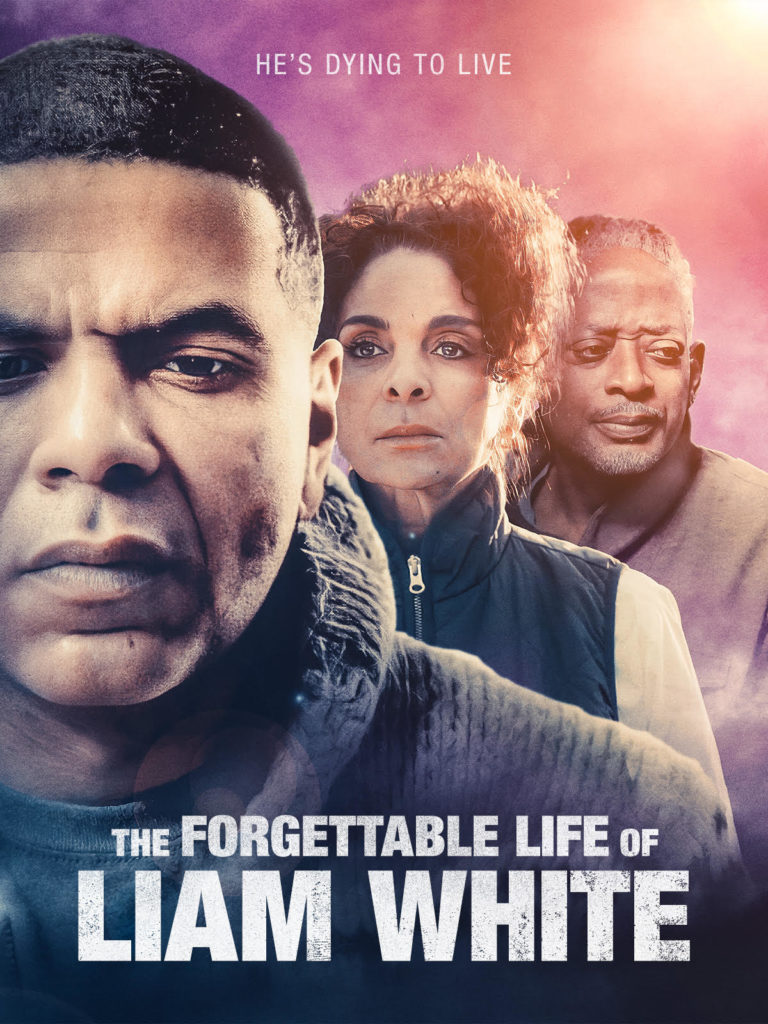 In the film, the main character finds out his illness is terminal. Typically, we'll see a character try to live life to the fullest and do everything possible. We see Liam doing the opposite. Would you agree that this speaks to how we're living our lives now with the pandemic?
We've been alone a lot and separated a lot. For me, I had to deal with the death of my mom during the pandemic. I couldn't see her or visit her. I don't know how much she understood because I wasn't with her when she died. I hope she just said, "I'm done. I'm good." I wasn't able to say that to her. Then I thought that's how I want to feel. I want to do the best I can with what God gave me. I want to be able to go in peace like that. I think Liam's character is looking for peace. He can't change the inevitable, but he doesn't want to leave bitter or angry. He doesn't want to leave mad at his mama.
You played one of the most iconic characters on television — Whitley Gilbert on A Different World. In the beginning, did you know that the show would be such a cultural phenomenon?
No, I did not have that perspective. So, let's just say I didn't give up my New York apartment! When I was hired on the show, they had already started. The triad of Lisa Bonet, Dawnn Lewis, and Marisa Tomei was already established. I was very clear on what my role was. I thought we just had to nail it because we weren't even hired as regulars. We had a limited contract. I think everybody was just trying to find a voice for it. I don't think the show really came together until Debbie Allen took over as showrunner and executive producer in the second season. Having gone to Howard University and knowing how to run a show, it was everything to have her there.
What did that experience of six seasons teach you about yourself as an actor?
I knew when I got there that I didn't have a lot of acting training, but I always knew I could act. I was the little kid who could imitate people in my family and put on little shows. I was either obnoxious or highly-entertaining. I didn't always feel secure about what I was doing because now I'm hanging out with actors. I was trained as a dancer. I had to self-direct. I knew how to be funny; I knew Whitley's accent was funny; I knew that if I laid certain things right, it would crack people up. So, I gave myself notes like not being one-dimensional. That's not interesting. I also didn't count on the fact that I could say something and everybody would crack up because that was more of the accent and not the actual words. I just kept critiquing myself in my head because I didn't receive a lot of notes.
Kadeem Hardison and I were very close because we had just done School Daze together. He was like a little brother to me. We worked together a lot and talked, especially if things weren't working. We had a great relationship like that. We knew we had to make the Whitley-Dwayne bond work. If I can believe it then I can play it, but I wasn't believing it at first. I gave him the freedom to just take over because I needed more aggression from him.
I do appreciate the openness and honesty we had on the set. We all knew each other; we knew how to relate to each other as actors. We also knew those characters. It was a wonderful experience, as far as the art. I did not know the impact the show would have. I was just happy that I had a gig and was able to flourish. I was happy to be a part of an ensemble and that Debbie Allen was there. It would be years later before I realized the impact of A Different World. Now, young people are watching reruns. To know the show is still so relevant, it's been the greatest gift to me.
Liam White: The Forgettable Life of Liam White is streaming exclusively on the Roku Channel and is available on TVOD/EST platforms including iTunes, Vudu, and Amazon. A Different World is streaming on Amazon Prime and HBO Max.
Archuleta Chisolm
Archuleta is an author, poet, blogger, and host of the FearlessINK podcast. Archuleta's work centers Black women, mental health and wellness, and inspiring people to live their fullest potential.