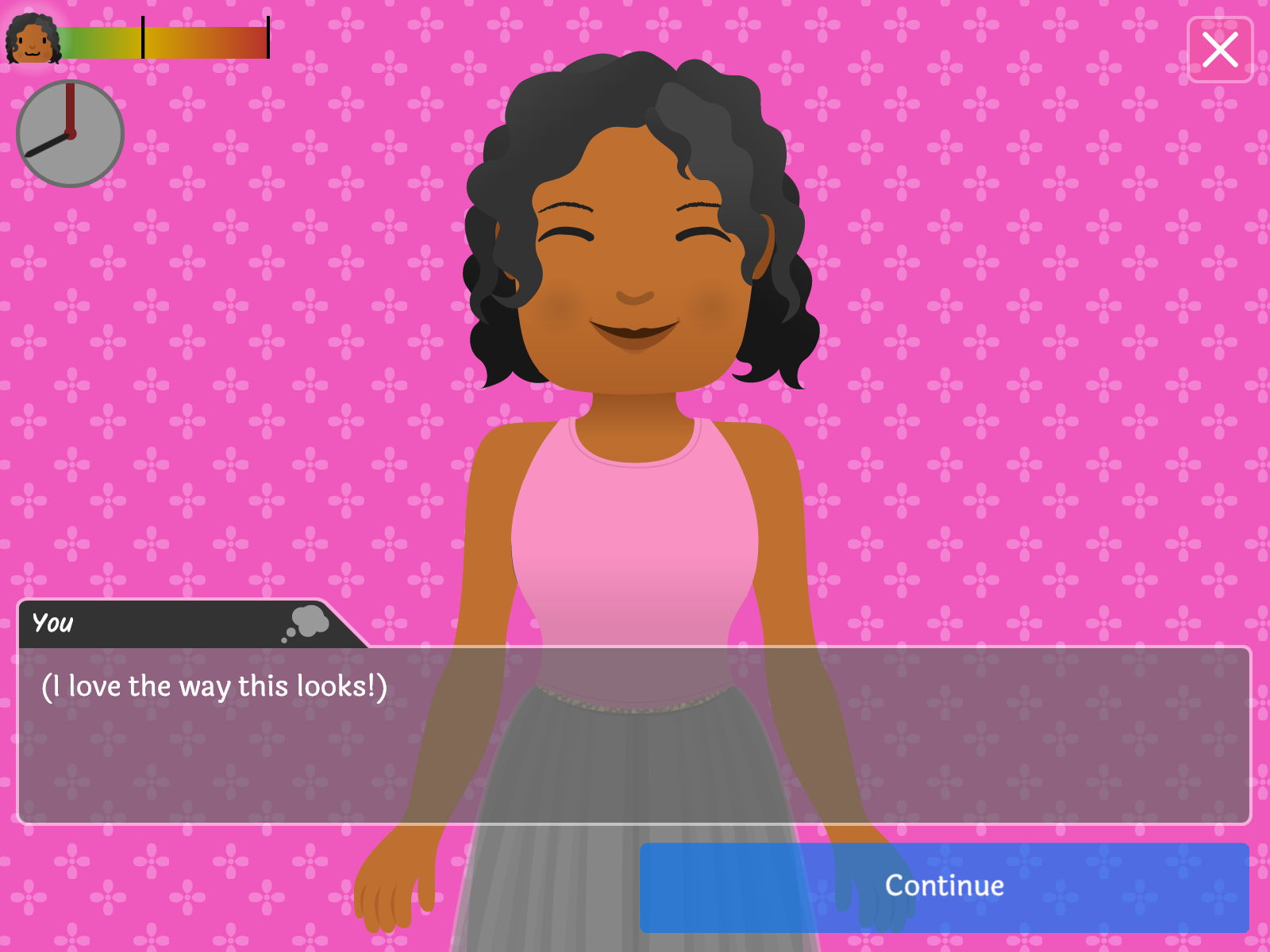 Jamie Broadnax
Jamie Broadnax is the creator of the online publication and…
SweetXheart (pronounced "sweetheart") is a slice-of-life visual novel about microaggressions as it relates to both race and gender. The game shares creative technologist Catt Small's perspective on being a Black woman seeking success in life, school, and her career. Players act as Kara, a 19-year-old girl from the Bronx who attends an art college and interns at a tech company.
"I started this game in 2014 as an Independent Study project with game developer Kaho Abe during my time in NYU Tandon's IDM MS program. After graduating in 2016, I decided to finish the game. A lot of blood, sweat, and tears went into this game — it talks about a formative point in my life when I was learning to navigate a variety of uncomfortable situations including a new career, street harassment, changing friendships, and my divorced parents," says Catt, "What was initially a small project turned into a much bigger effort. Thanks to everyone who playtested the game and all of my Patreon supporters for making this fidelity of the final result  possible!" — Catt Small
Over five fictional days, players experience the highs and lows of life, including small interactions such as swiping a phone in the morning to wake up, getting dressed in the morning, and commuting to work. Minute choices such as the chosen type of outfit affect Kara's life. Her stress level changes based on interactions with other characters.
SweetXheart is available to play for free in any web browser using a mouse or touchscreen. Ports to desktop and mobile apps are in progress.
Play the game: http://cattsmall.com/games/SweetXheart
Catt Small on Twitter: http://twitter.com/cattsmall
View more about the game: https://cattsmall.com/portfolio/sweetxheart
Jamie Broadnax
Jamie Broadnax is the creator of the online publication and multimedia space for Black women called Black Girl Nerds. Jamie has appeared on MSNBC's The Melissa Harris-Perry Show and The Grio's Top 100. Her Twitter personality has been recognized by Shonda Rhimes as one of her favorites to follow. She is a member of the Critics Choice Association and executive producer of the Black Girl Nerds Podcast.