Guest Blogger
BGN works to feature strong, unique content from writers who…
Written by: Nina Yeboah @gotmyniinaa
In talking about her debut feature, Solace, Tchaiko Omawale tells me about the Black women who've helped her develop a language around it. Fellow filmmaker, Ja'Tovia Gary is among those women. Omawale tells me about their friendship and the text Gary sent earlier to check in. "She cares for my emotional state," Omawale explains. In Solace (a film originally titled A Short Film About Friendship), friendship is a source of comfort for its characters.
At the center of the film is 17-year-old Sole (Hope Olaide Wilson). She has a passion for humanitarian activism but is also struggling with a binge eating disorder. Recently orphaned, Sole is sent to live with her estranged grandmother, Irene (Lynn Whitfield). She is set on controlling her household, When she refuses Sole's plan to reunite with her mentor, Sole turns to her neighbors Jasmine (Chelsea Tavares) and Guedado (Luke Rampersad). They are also orphaned or abandoned — for which Guedado proclaims them "the trio of motherless souls." They cope through pursuits of pleasure (some harmful, some joyful). And as Sole embraces their friendship, she begins to face the fact of her eating disorder.
In our conversation, Omawale spoke about portraying Black women's interiority in Solace, the difference between the spectacular and the mundane when it comes to violence, and the relationships that have helped her cultivate a language for her work. What follows is our conversation, edited for clarity and length.
On Sole's political activism and portraying the emotional landscape of Black women
There are a lot of activists who I know are doing quite a lot of amazing work for the world- especially Black women, we do a lot and it usually comes at an expense of our emotional, interior lives. And I wanted to show this through Sole. She cares about the world, she's an idealist, she wants things to change, and wants to do all this stuff to make the world better but has no idea how to even help herself.
In showing Sole's activism, I'm not so interested in the film dictating what political things people need to do or not do. That's Sole's character and what she's interested in. It's more to create a space for people to think about "I'm doing all this stuff to help other people" or "I'm depending on and looking to Black women to do the work to help the rest of us." I just wanted to give some space and time to for people to think about Black women's emotional lives.
On the difference between mundane and spectacular violence
I have a professor friend, Zakiyyah Iman Jackson, and she talks to me about how the things that we look at when we're looking at racism tend to be these spectacular events: a shooting or police brutality. Whereas, there are all these unspectacular, maybe mundane but very violent acts upon Black women or Black femmes that don't get recognition because they are not spectacular.
Eating disorders are something that is not spectacular. Something like having an unhealthy relationship to food or an unhealthy relationship to the body, that gets passed over when we think about how to liberate Black people, or if we look at what is [considered as] violence.
On finding a language to talk about Solace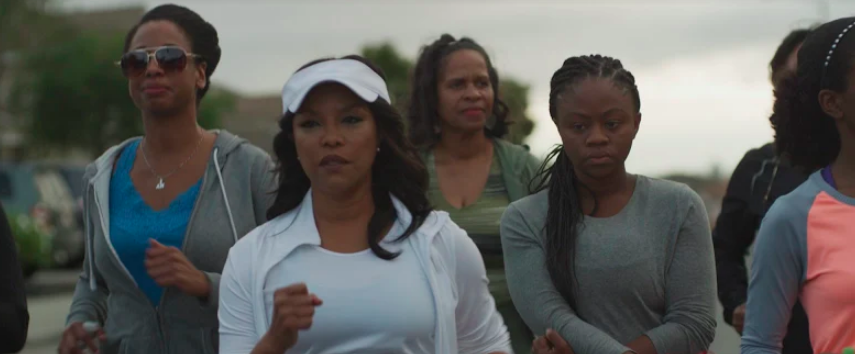 As an artist and who I am, the way I grew up and the way I see the world, it intuitively makes sense to me to make this kind of film. But it's been very interesting to me in the phase after the film has been done to try and articulate to people why it's so important. It's been helpful to talk to radical Black feminists who have a language.
Kamil Oshundara has been doing Q&As with us — she's the Cultural Executive at Jordan Peele's company, Monkeypaw. She was the one who brought up the idea of motherless souls expanding to the idea of Blackness in this part of the world. We were taken from our home, brought to this side of the world, and split connection between our roots and here. She's also been able to draw out topics and issues that she saw when she watched the film, such as intergenerational trauma and respectability politics.
Ja'Tovia Gary is very explicit in — I'm paraphrasing — but she's very explicit in how important it is to her and what she thinks we need to think about as filmmakers: this format was not made for us. This is a hostile industry and is very anti-Black. We have to think about how we can disrupt the forms of filmmaking and the semiotics of filmmaking.
She speaks about how we have to be really careful about what images we're putting out dealing with Black trauma and think about how to disrupt them. To ask ourselves, Is my work actually liberating for Black folks? She's my artistic colleague but also my friend. Artists like her help me to think and have an articulation of what I'm doing with my film.
On making art in service of liberation
Our job as artists is to point out the things that normal people don't see; it's to shed light on what's going on. And so, in that way — maybe this is my Aquarius self or maybe this is because I come from parents who are Pan-Africanists and worked in international development — there's an urgency I have of like, "yo, what's going on?" Like, if shit's still the same and we're all making art and film, what do we need to do differently in our films? What do we need to do differently as a people, so we're not responding to the same? To me, it's crazy. There has to be another way. And I feel like Hollywood and mainstream media — they're looking at the spectacular. We've been looking at the spectacular and we're still in the same place.
For updates on Solace, follow @SolaceFilm and @Tchaiko on Twitter.
Nina is a reader, writer, and cultural worker. She lives between Chicago, IL and Stone Mountain, GA.
Guest Blogger
BGN works to feature strong, unique content from writers who speak to our niche. If you are interested in having your work highlighted contact jamie@blackgirlnerds.com to be featured as a guest blogger on the site.