When news of a new show on Fox about first responders entered my TV radar, I was a bit on the fence. The previews looked exhilarating but seemed like a show I had seen before. Not to mention, I've been duped before with exciting previews that turned out to be a crappy show. When the show aired on January 3rd I was pleasantly surprised and instantly reeled into the world of first responders like I haven't been in a while. The main thing that makes this show so great is its cast. Individually they are stellar. Together they are a perfect blend that should make this show a hit.
Let's talk about Angela Bassett. This is one busy woman. She has Black Panther coming up, Avengers: Infinity War, and a part in the new M:I 6. As for 9-1-1, she stars as Police Officer Athena Grant whose character is split between intense work life and an equally intense home life. In this first episode, we see her put her life on the line for a little girl during a home invasion and try to keep her children balanced with the news that her husband is gay. Both are emotionally draining, to say the least. She commands every scene she's in. Angela Bassett is just a dominating presence and I can't wait to see more of her in the show.
Connie Britton has been in some fan-favorite television shows like 24, Friday Night Lights, American Horror Story, and Nashville. I would dare say 9-1-1 will be another one to add to the list of fan favorites. Britton plays Operator Abby Clark. I liked seeing this side of the emergency heroes. I say, hero, because Abby Clark was nothing short of that in this first episode. Like the other characters, we see Abby at work and we get a glimpse of her home life. It's not perfect and it's full of emotional curveballs. Abby's mother has Alzheimer's and the day nurse is the worst. This is easily the kind of character you root for.
Another perfect cast member is Peter Krause. I have loved him since Parenthood and instantly followed him to the short-lived drama The Catch. I think Krause as Fire Captain Bobby Nash is just what the show needs to round of the talented cast. He has the emotional range and he has the leadership attitude. While the audience learns that Captain Nash is a recovering alcoholic, we don't see drama at home so much as the other characters. We learn he goes to confession once a week, like therapy, but I needed more. As intense of a job it is to be Captain, not to mention the act of cutting a baby out of a pipe and saving its life, I suspect the cool demeanor will have a breaking point. Maybe episode two.
Other cast members include Underground star Aisha Hinds as Henrietta 'Hen' Wilson, American Crime Story player Kenneth Choi as Howie 'Chimney' Han, and Into the Badlands' Oliver Stark as Evan 'Buck' Buckley. Not a lot of backstory for these responders, but one doesn't expect to learn everything in the first hour-long episode. I do think this show has the potential to be a hit. It started off with a bang that will keep me coming back for more. Let's hope it doesn't fizzle out as we push on into the new year. Creators Ryan Murphy and Brad Falchuk have some great series under their belt. 9-1-1 could be another breakout show to add to that list. Tune in for the second episode on Wednesday, January 10, at 9 pm on Fox.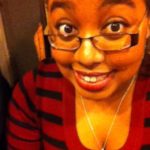 Catalina Combs is an aspiring film critic from California. She loves reading, writing, film, baking, music, drawing, traveling, Disney, and playing soccer. Her life usually revolves around all of these and her family. The oldest of six, Catalina tries to set a good example for her siblings. She graduated from Santa Clara University in 2010 with a BA in English Creative Writing and is pursuing an MA in Film. I also blog on WordPress and contribute to the website Examiner.com. Twitter- @tiggercraze | Facebook- Cat Combs | Instagram: 
Guest Blogger
BGN works to feature strong, unique content from writers who speak to our niche. If you are interested in having your work highlighted contact jamie@blackgirlnerds.com to be featured as a guest blogger on the site.