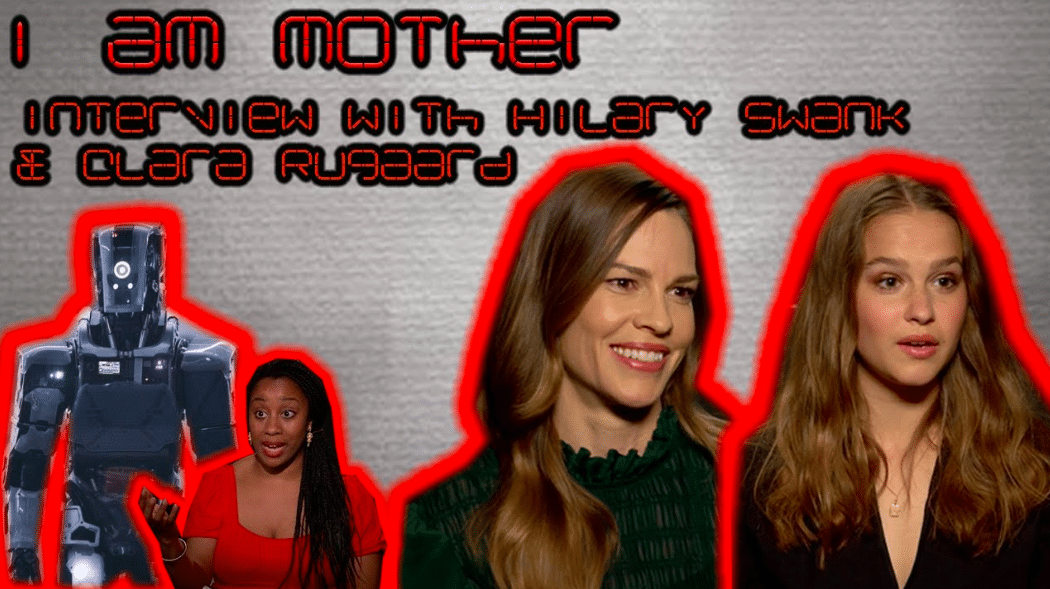 "I am far more than what you perceive to be your mother. This shell is no more my body that those droids outside, or the machines preparing the Earth for our family. A single consciousness governing numerous vessels." – Mother, a robot
I Am Mother is a thought-provoking sci-fi thriller starring Hilary Swank and Clara Rugaard that brings to mind very interesting questions about humanity as we now know it. Rugaard plays "Daughter" raised by a droid, "Mother" voiced by Rose Byrne after a mass extinction of mankind and all seems superficially well in this isolated existence until a mysterious, injured woman "Woman" played by two-time Oscar winner Hilary Swank turns up at their high-tech facility. While this high-tech facility is the only home that "Daughter" as ever known, she has an innate yearning to know about other humans.
Directed by first-time director Grant Sputore, I Am Mother is very interesting because it brings to mind questions about humanity, reproduction, and the notion of robots taking care of human children. Additionally, there are many subtle sub-narratives interwoven throughout the film. Sputore was reluctant to give up any details about the reference to the biblical names Jacob, Rachel, and Simon that are mentioned in the film and understandably so. However, I immediately noticed the correlation between humanity and the extinction of mankind as we know it, and "Daughter" representing a new prototype for humanity. This new 'prototype' as personified by "Daughter" alludes to the programming of humanity in preparation for the entire universe to have one collective consciousness.
The thought that robots could possibly groom humans to have a collective consciousness is very interesting, yet daunting. I Am Mother brings to mind the questions, "Who's programming who?" "Are robots and technological advancements programming the minds of the masses, or do humans have the power?" "While Artificial Intelligence has many positive aspects, how does it benefit the human spirit?"
Below are interviews featuring director Grant Sputore, and actors Hilary Swank and Clara Rugaard. I Am Mother stars Clara Rugaard, Rose Byrne and Hilary Swank and premieres on Netflix on June 7th.
Lynnette Nicholas
Lynnette Nicholas is a NYC based writer, freelance journalist and voice actress. She writes about: women, black women, parenting, faith and pop culture. You can find her on Twitter posting inspirational content for women and young girls (@truelylynnette), or Instagramming (@lynnettenicholas).