Donnie Lopez
Donnie Lopez is a gay Latino/Hispanic social and political commentator,…
After a long and arduous performance as Dagger, Olivia Holt is finally able to talk about her experiences.  One early March morning, she gets ready to discuss Cloak & Dagger season two. Holt gets to be what most comic book fanatics dream of — being a superhero. When Holt sits down to talk to BGN, she tells her story, her talent, and her experience as a superhero.
How did you get involved with acting?
I started doing theater in my hometown and fell in love with acting from there. For me, it was fun and exciting. It has become a creative outlet for me. I have grown since I started, it has allowed me to open up more. Acting has also helped me gain some perspective and experience. It is something I want to do for the rest of my life.
Can you describe your acting style?
I think I pull from my experiences, I like to keep things grounded and real. I also make decisions for my character in the perspective of the way I see things. I also supplement experiences in my life and combine that with the characters life to produce the best work I can.
Have you set any acting goals this year?
Yes, and no. I always like to set goals for myself. I always like to challenge myself. I want to keep growing and evolving the best way I can.
Once you get started acting is it hard to find your genre? And once you establish yourself in one, is it hard to move from one to another?
No, personally as an actor I love all different genres. I have grown up in comedy, but I also love drama. Switching gears is challenging not impossible, but I learn so much doing it. If you're willing to keep an open mind you can evolve and grow in different ways.
I love drama, but I also love comedy, it allows me to balance out my life. I have the best of both worlds. No one person's life is any one thing, and to get to experience all these are wonderful! Going back and forth between genres is the ultimate dream. I would love to have a lot more under my belt.
What is the best thing about your job?
The best thing is going on the journey to be these characters. Learning so much about them and what they go through as humans and superhumans. Also, to be able to tell authentic stories and to be able to move and capture audiences. Give them something they can connect to is amazing.
How has your experience in New Orleans been?
New Orleans is such a unique city, I was unfamiliar with the environment, and I wasn't sure what I was stepping into. I really cannot compare it to anywhere else I have been to. It is its own special place. It has so much heart and is so colorful. This place adds so much style to our show. It allows us to grow and learn about ourselves. Once you go out into the city, you experience a new world.
Is it easier to play Tandy/Dagger or to be yourself on stage?
It's easier to be myself. I say this because she is so dynamic and so complex, and sometimes a little hard to empathize with because of how cynical she can be. In this next season, we see her in a new light. She has a new hope. I will say there is something really special about her. Relationships are stronger, and this season really emphasizes this.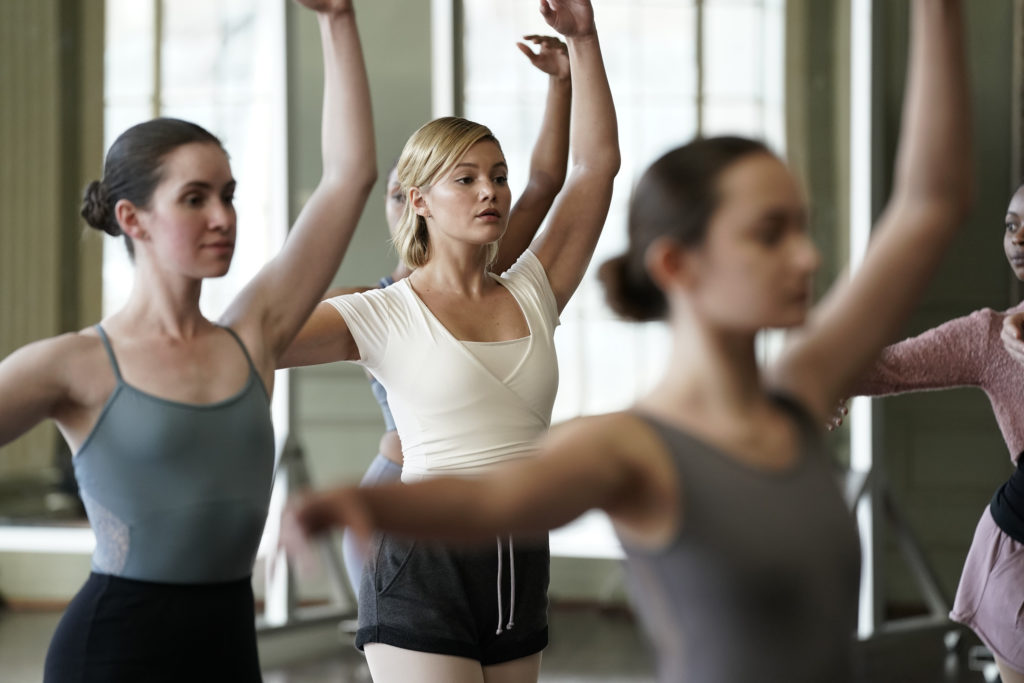 How do you believe this strong female superhero, Dagger stands out from the superheroes in the same genre?
I want to start with, she is a teenager. Both Cloak and Dagger, are just kids trying to figure out who they are and where they belong. They are pulled together from very different backgrounds, believing they have nothing in common but realizing they in fact do. This one thing is holding them together. These characters are broken, and they are struggling to figure themselves out. They deal with real-world problems, and how it changes them. Human trafficking is what this season deals with and how and what they do will change them. This is what separates them from other superhero shows.
What advice can you give our young girls who want to work in this industry?
Make sure you love it, love it every single day. Some days will be more challenging than others. To understand that they have to love it with their whole heart. I know for me, it is something I love, and I never want it to stop. It is a lot of work. But I love it. Don't take yourself too seriously, you only have one life and you should do what you love.
How has your life changed since you became a superhero for Marvel?
I have been a fan of Marvel since I was a kid, and now it is a whole new ball game. The comic book fans are diehard fans, mega loyal, so supportive. They have such an impact on us as actors. They are being moved by the narrative we tell, and we see that. I love going out and seeing how this helps them gain perspective on what's happening in our society.
This whole experience has changed my life for the better. I am seeing how this show is helping in changing society for the better.
What do you want the audience to take away from the second season?
Tandy and Tyrone learn a really big lesson and I would like people to have an open mind, open dialogue, and to not be afraid to talk about heavy issues. We are setting up an authentic story about something important. There are truths in this show and I hope people can understand them.
If you could have any power, what would it be and why?
I never know how to answer this question. I want to have all the powers, haha. I have this obsession with the ocean, so I would say, I want to be able to breathe underwater to explore the ocean, want to be a mermaid!
Cloak & Dagger will premiere April 4th on Freeform.
Donnie Lopez
Donnie Lopez is a gay Latino/Hispanic social and political commentator, writer, entertainment journalist, and professor. He writes on topics that affect Hispanic/Latino culture. With his novel insight, veracity, and sense of humor, he entertains as well as educates the world.