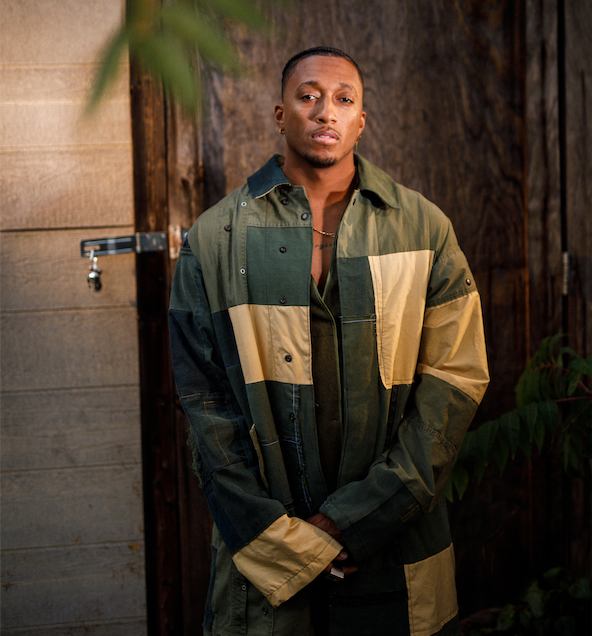 Sierra Lyons
Sierra Lyons is a senior Broadcast Journalism student at Florida…
Christian rapper and producer Lecrae recently released a new online financial literacy series, and a collaborative album with rapper 1K Phew called No Church in a While is on its way. The "Coming in Hot" rapper chatted with me about church reimagined as followers of Jesus break out of the box of traditional Sunday morning experiences. Lecrae says that if he could, he'd reshape the church to focus more on true community and less on mandated Sunday morning attendance. As the grammy-award winning artist ends the year with dozens of projects achieved, he's focusing on authentic downtime and continuing to prioritize his mental health.
You have a lot of projects! Let's start with your latest online financial literacy project called Protect the Bag. How did the whole idea come to be?
Protect the Bag came about because of the need for financial health and financial literacy, specifically among the African American community. That was a big thing on my heart. We make up $1.4 trillion of buying power, and yet our money stays in our community for six hours. [I want to have] us understand the value of a dollar and how to create generational wealth and hold on to it, some basics on financial stewardship from credit and debit. [These are] all things that have been taught before but never in a variety show. We did a Chappelle show version of financial literacy. That's the goal: to keep people laughing and entertained while they learn about some financial tools.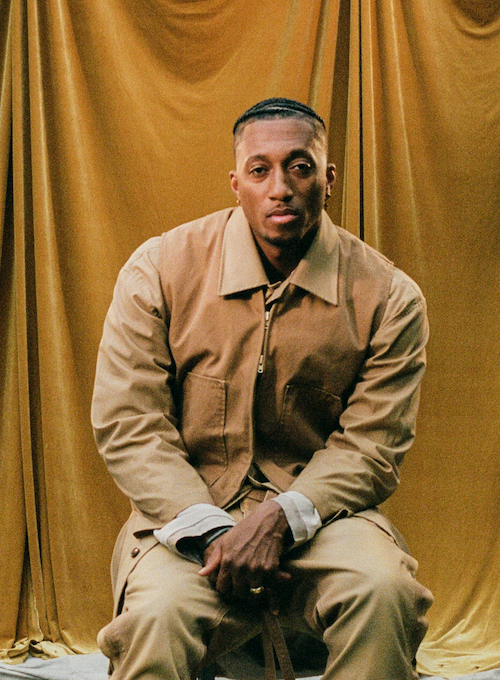 In Episode 1 which recently dropped, NBA star Michael Porter Jr. talked about how an increase in finances doesn't build your character. Can you share your own experience?
Money doesn't change you, it exposes who you are. If you're not working on your character, then if money becomes a source of your identity. You're going to change. But if you have the grounding and the relationships that remind you of who you are and what's important to you, what you value, then it'll enhance that. I've always wanted to help people, always wanted to encourage and create opportunities for people. Finances gave me the opportunity to do more of that. What you really have to bank on is who are you, outside of the money.
Let's shift gears to your song "Wildin." What can fans anticipate with this song and collaboration?
This project is special to me: No Church in a While, which I do with 1K Phew (an artist signed to Reach Records) and also a guy that I've been mentoring for years. I wanted to have an opportunity to walk with him in a project. We were busy, so doing a project together gave me a chance to invest in him and answer some questions that he had. Since the pandemic, a lot of people have been not going to church, going virtual, and trying to figure out what church means for them or deconstructing or escaping from these traditional evangelical systems and infrastructures. There's so much conversation about what should be the next move. We've been talking about that in our times together. We just made a project where we dialogue about these particular themes, and that's what you got with No Church in a While.
So "Wildin" is saying from a very surface level perspective, "Hey, we're out here amongst the culture and in the proverbial streets. They say, there's no church in a while, but we've been out here, we're in the wild, we're at Diddy's house, we're at the Revolt Summit. We're at all these places, and we're maintaining our character and who we are and who we say we are. So when we walk in the building, they know those are the followers of Christ, but they're not put off by you. They're like, 'They have something to offer, they have a new way of life.'"
There has been a lot of dialogue in recent years on Black Christians leaving white evangelical spaces and reshaping the church in the past year because of the pandemic. Can you tell me more about this stigma of leaving traditional church spaces that No Church in a While unpacks?
I wanted people to be okay with having a conversation. What is church? Church is an organism. It's a group of people. It's not so much an institution. We've gotten connected to these institutions and been made to feel like if it doesn't go like this, then it must be wrong. That's part of the flaw. As I look at the scriptures, I don't see that being the case. I don't see these formulas being listed out in scripture. There are traditions that we appreciate and hold on to, but when traditions turn into traditionalism, then you have a problem because now these become law. If you want to stand up for the reading of the word before a service starts, by all means, do that. When you say you're not doing this, some kind of way now you're wrong. Now we moved into traditionalism and legalism. We just wanted to talk about that and talk about the issues that people have with church in general.
There's often an expectation to hit the ground running in a new year. What do rest and downtime look like for you currently?
Rest has been mandatory for me. It was something that I understood the concept of, but then God forced it on me with a mental health crisis, where it was, "You're moving too fast." So now for me, it's one day a week where I don't have any agenda, a legitimate kind of Sabbath rest for me once a week. I'm not feeling guilty because I didn't do anything today. I'm just resting. Then what I try to do at least monthly if I can is some sort of an event where it's something I wanted to do. We work so hard, we work so tirelessly, and we don't enjoy God's good creation. And so it's like, "Hey, we're going to the beach. We're going to the lake. We're going for a walk. We're gonna do that this month." Let's create some memories. So that's been very important. And then, of course, every year I try to create a memory with my family and just get away and learn something new and go somewhere different.
Fans can watch the Protect the Bag series here.
Sierra Lyons
Sierra Lyons is a senior Broadcast Journalism student at Florida A&M University. She has extensive experience in writing and speaking on race relations, politics, and culture. She currently is the Opinions' Editor for FAMU's award-winning publication, The Famuan. Sierra is deeply committed to creating dialogue and strategy in eradicating social injustices from a Biblical perspective.