Sundance, one of the most respected and celebrated film festivals in the United States, is almost here. While the festival will be a little different this year with a stronger digital presence and satellite screenings, BGN is excited about the start of the film festival circuit.
This year there is an array of Black films coming to Sundance that will fall under eight different sections of the program, which includes Features, Documentaries, Web Episodes, and Shorts. There are at least seven entries directed by Black women. Sundance starts January 28th and ends February 3rd. BGN is here to support the stories being told by Black filmmakers and talent. Check out the list below.
U.S. Dramatic Competition
Passing / U.S.A. (Director and Screenwriter: Rebecca Hall, Producers: Forest Whitaker, Nina Yang Bongiovi, Margot Hand, Rebecca Hall) — Two African-American women who can "pass" as white choose to live on opposite sides of the color line in 1929 New York in an exploration of racial and gender identity, performance, obsession, and repression. Based on the novella by Nella Larsen. Cast: Tessa Thompson, Ruth Negga, André Holland, Alexander Skarsgård, Bill Camp. World Premiere.
On the Count of Three / U.S.A. (Director: Jerrod Carmichael) — Val has reached a place where he feels the only way out is to end things. But he considers himself a bit of a failure — his effectiveness lacking — so he figures he could use some help. As luck would have it, Val's best friend Kevin is recovering from a failed suicide attempt, so he seems like the perfect partner for executing this double suicide plan. But before they go, they have some unfinished business to attend to. Cast Jerrod Carmichael, Christopher Abbott, Tiffany Haddish, J.B. Smoove, Lavell Crawford, Henry Winkler.
U.S. Documentary Competition
Ailey / U.S.A. (Director: Jamila Wignot, Producer: Lauren DeFilippo) — Alvin Ailey was a visionary artist who found salvation through dance. Told in his own words and through the creation of a dance inspired by his life, this immersive portrait follows a man who, when confronted by a world that refused to embrace him, determined to build one that would. World Premiere.
All Light, Everywhere / U.S.A. (Director: Theo Anthony, Producers: Riel Roch-Decter, Sebastian Pardo, Jonna McKone) — An exploration of the shared histories of cameras, weapons, policing, and justice. As surveillance technologies become a fixture in everyday life, the film interrogates the complexity of an objective point of view, probing the biases inherent in both human perception and the lens. World Premiere.
Homeroom / U.S.A. (Director: Peter Nicks, Producers: Peter Nicks, Sean Havey) — Following the class of 2020 at Oakland High School in a year marked by seismic change, exploring the emotional world of teenagers coming of age against the backdrop of a rapidly changing world. World Premiere.
Summer of Soul (Or, When The Revolution Could Not Be Televised) / U.S.A. (Director: Ahmir "Questlove" Thompson, Producers: David Dinerstein, Robert Fyvolent, Joseph Patel) — During the same summer as Woodstock, over 300,000 people attended the Harlem Cultural Festival, celebrating African American music and culture, and promoting Black pride and unity. The footage from the festival sat in a basement, unseen for over 50 years, keeping this incredible event in America's history lost — until now. World Premiere.
World Cinema Documentary Competition
Faya Dayi / Ethiopia, U.S.A., Qatar (Director, Screenwriter and Producer: Jessica Beshir) — A spiritual journey into the highlands of Harar, immersed in the rituals of khat, a leaf Sufi Muslims chewed for centuries for religious meditations — and Ethiopia's most lucrative cash crop today. A tapestry of intimate stories offers a window into the dreams of youth under a repressive regime. World Premiere.
President / Denmark, U.S.A., Norway (Director: Camilla Nielsson, Producers: Signe Byrge Sørensen, Joslyn Barnes) — Zimbabwe is at a crossroads. The leader of the opposition MDC party, Nelson Chamisa, challenges the old guard ZANU-PF led by Emmerson Mnangagwa, known as "The Crocodile." The election tests both the ruling party and the opposition — how do they interpret principles of democracy in discourse and in practice? World Premiere.
NEXT
R#J / U.S.A. (Director: Carey Williams, Screenwriters: Carey Williams, Rickie Castaneda, Alex Sobolev, Producers: Timur Bekmambetov, Igor Tsay, John J. Kelly, Alex Sobolev, Anna Soboleva) — A re-imagining of Romeo and Juliet, taking place through their cell phones, in a mash-up of Shakespearean dialogue with current social media communication. Cast: Camaron Engels, Francesca Noel, David Zayas, Diego Tinoco, Siddiq Saunderson, Russell Hornsby. World Premiere.
First Date / U.S.A. (Director: Manuel Crosby) — Mike, a high school kid with a crush, finally summons the courage to ask Kelsey out on a date. With a date but no wheels, Mike borrows money and gets duped into buying a clunker 1965 Chrysler. Although many a first date goes awry, Mike's swiftly descends into a surreal misadventure that finds him inexplicably targeted by a pair of cops, a criminal gang, and a vengeful cat lady — with all roads leading to a showdown. Cast: Tyson Brown, Shelby Duclos, Jesse Janzen, Nicole Berry, Ryan Quinn Adams, Brandon Kraus. Feature.
Premieres
My Name Is Pauli Murray / U.S.A. (Directors: Betsy West, Julie Cohen, Producer: Talleah Bridges McMahon) — Overlooked by history, Pauli Murray was a legal trailblazer whose ideas influenced RBG's fight for gender equality and Thurgood Marshall's landmark civil rights arguments. Featuring never-before-seen footage and audio recordings, a portrait of Murray's impact as a non-binary Black luminary: lawyer, activist, poet, and priest who transformed our world. World Premiere, Documentary.
Philly D.A. / U.S.A. (Created By: Ted Passon, Yoni Brook, Nicole Salazar, Producers: Ted Passon, Yoni Brook, Nicole Salazar, Josh Penn, Michael Gottwald) — A groundbreaking inside look at the long shot election and tumultuous first term of Larry Krasner, Philadelphia's unapologetic District Attorney, and his experiment to upend the criminal justice system from the inside out. World Premiere, Episodic Documentary.
Spotlight
Night of the Kings / France, Ivory Coast, Canada, Senegal (Director and Screenwriter: Philippe Lacôte, Producers: Delphine Jaquet, Yanick Létourneau, Ernest Konan, Yoro Mbaye) — A young man is sent to La Maca, a prison on the Ivory Coast in the middle of the forest ruled by its prisoners. With the red moon rising, he is designated by the Boss to be the new "Roman" and must tell a story to the other prisoners. Cast: Koné Bakary, Steve Tientcheu, Digbeu Jean Cyrille, Rasmané Ouédraogo, Issaka Sawadogo, Denis Lavant.
New Frontier
Beyond the Breakdown / U.S.A. (Lead Artists: Tony Patrick, Lauren Lee McCarthy, Grace Lee, Key Collaborators: Jesse Cahn Thompson, Aldo Velasco) — Imagining alternate narratives for our near-future reality, inside a browser designed to hack our normal online behaviors and cultivate collaborative spaces for self-reflection and renewal.
The Changing Same: Episode 1 / U.S.A. (Lead Artists: Michèle Stephenson, Joe Brewster, Yasmin Elayat, Key Collaborators: James George, Alexander Porter, Rad Mora, Elliott Mitchell) — An immersive, episodic virtual reality experience where the participant travels through time and space to witness the connected historical experiences of racial injustice in America. A respectful, haunting story infused with magical realism and Afrofuturism about the uninterrupted cycle of the 400-year history of racial terror — past and present.
Secret Garden / U.S.A. (Lead Artist: Stephanie Dinkins, Key Collaborators: Ethan Edwards, John Fitzgerald, Matthew Niederhauser, Danielle McPhatter, Sidney San Martín, Kate Stevenson, Adaora Udoji, Chris White) — An immersive web experience and installation, illuminating the power and resilience in Black women's stories. Interactive audio vignettes generate a multi-generational narrative that collapses past, present, and future. Cast: Dayne Board, Erlene Curry, Tianna Mendez, Melissa Moore, Brandi Porter, Lisa Sainville.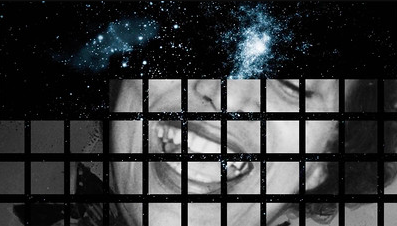 Traveling the Interstitium with Octavia Butler / U.S.A. (Lead Artists: Sophia Nahli Allison, Idris Brewster, Stephanie Dinkins, Ari Melenciano, Terence Nance, Key Collaborators: Yance Ford, Sharon Chang, Kamal Sinclair) — Inspired by the ideas of Octavia Butler, voyaging into the interstitium: a liminal space, a cultural memory, containing the remnants of our ancestors, a place of refuge, a place of recentering, a portal into an alternate dimension.
Shorts
A Concerto Is a Conversation / U.S.A. (Directors: Ben Proudfoot, Kris Bowers) — A virtuoso jazz pianist and film composer tracks his family's lineage through his 91-year-old grandfather from Jim Crow Florida to the Walt Disney Concert Hall.
Black Bodies / Canada (Director and Screenwriter: Kelly Fyffe-Marshall) — A Black man laments as he comes face-to-face with the realities of being Black in the 21st century. International Premiere.
Bruiser / U.S.A. (Director: Miles Warren, Screenwriters: Miles Warren, Ben Medina) — After his father gets into a fight at a bowling alley, Darious begins to investigate the limitations of his own manhood. World Premiere.
Dear Philadelphia / U.S.A., United Kingdom (Director: Renee Osubu) — With the help of their family, friends, and faith, three fathers unravel the incomparable partnership of forgiveness and community in North Philadelphia. International Premiere.
Don't Go Tellin' Your Momma / U.S.A., Germany, France, Italy (Directors and Screenwriters: Topaz Jones, rubberband.) — In 1970, Black educators in Chicago developed an alphabet flashcard set to provide Black-centered teaching materials to the vastly white educational landscape, and the Black ABCs were born. Fifty years later, twenty-six scenes provide an update to their meanings. World Premiere.
The Fire Next Time / United Kingdom (Director: Renaldho Pelle, Screenwriter: Kerry Jade Kolbe) — Rioting spreads as social inequality causes tempers in a struggling community to flare, but the oppressive environment takes on a life of its own as the shadows of the housing estate close in.
Five Tiger / South Africa (Director and Screenwriter: Nomawonga Khumalo) — A God-fearing woman in present-day South Africa finds herself in a transactional relationship as she tries to support her sick husband and daughter. North American Premiere.
I Ran from It and Was Still in It / U.S.A. (Director and Screenwriter: Darol Olu Kae) — A poetic meditation on familial loss and separation and the love that endures against dispersion.
Lizard / United Kingdom (Director: Akinola Davies, Jr., Screenwriter: The Davies Brothers) — Juwon, an 8-year-old girl with an ability to sense danger, gets ejected from Sunday school service. She unwittingly witnesses the underbelly in and around a megachurch in Lagos. International Premiere.
Up at Night / Democratic Republic of the Congo, Belgium (Director and Screenwriter: Nelson Makengo) — As dusk fades and another night without electricity falls, Kinshasa's neighborhoods reveal an unstable environment of violence, political conflict, and uncertainty over the building of the Grand Inga 3 hydroelectric dam, promising a permanent source of energy to the Congo. U.S. Premiere.
White Wedding / U.S.A. (Director and Screenwriter: Melody C Roscher) — Amidst a racially tense Southern wedding, a biracial bride has the chance to confront her estranged Black father after accidentally hiring his wedding band to perform. World Premiere.
Singles tickets and passes are now on sale: https://tickets.festival.sundance.org/