Lebo Malatse
Lebo Malatse is a content creator and writer. She's an…
April 5, 2020, Miguel (Oscar Nuñez) is talking to his daughters Paula and Olivia about the placement of his dad's urn at a funeral. The family is preparing for the funeral. Miguel's sister Reina (Daphne Rubin-Vega) joins the Zoom with her husband Chad (Tom Costanzo) and son Braydon (Luca Costanzo). Reina goes down memory lane and voices her opinions on the way they are conducting the funeral. Uncle Tony (Miguel Sandoval) pops in and has difficulty with the mute button but luckily can hear everyone. The youngest sibling, Santi (Guillermo Díaz), pops in with his awkward antics. So much bickering between Reina and Santi on how things are being conducted.
Miguel brings them back to the funeral and chastises his daughters for having their phones out. Miguel starts with his speech but is interrupted again by Santi, who wants Reina to recognize the truth on who their father was. It would seem that Santi has an issue with the old man. Reina wants to keep all matters discreet. Once Miguel has control again, they are joined by three people with painted masks, scanty neon clothing, pop music, and twerking. I will admit that I hollered. I needed the laugh. I had no clue that Zoom bombs were a thing! Dean (Olli Haaskivi) talks Miguel through putting them into the waiting room, then spills that Miguel didn't go for the gold package. 
Reina has had enough of everything and is about to leave, but Paula and Olivia as well as Chad and Braydon ask her to stay. Santi and Reina then gang up on Miguel for his calm "yogi act" (their words, not mine), because growing up Miguel used to be a bully. Miguel has had enough with their mess and curses several times as he points out all that he has done for their dad, like taking him to Ruby's and taking care of him, then stomps off kicking and hitting things.
At this point, Tio Toni is able to be heard by them all. Dean pops in and points out that this is why a test run is usually suggested. Wow. Tio Tony gives a beautiful speech on the man that was Julio Villareal. His professes his love to Julio, and we find out that the two were lovers not brothers. Reina sobs but Tony points out that they never discussed their love for each other, which caused them each pain. Tony states each of Reina, Santi, and Miguel's strengths that Julio confided to Tony about. Well, I am in tears. This would be the day that I begin day drinking.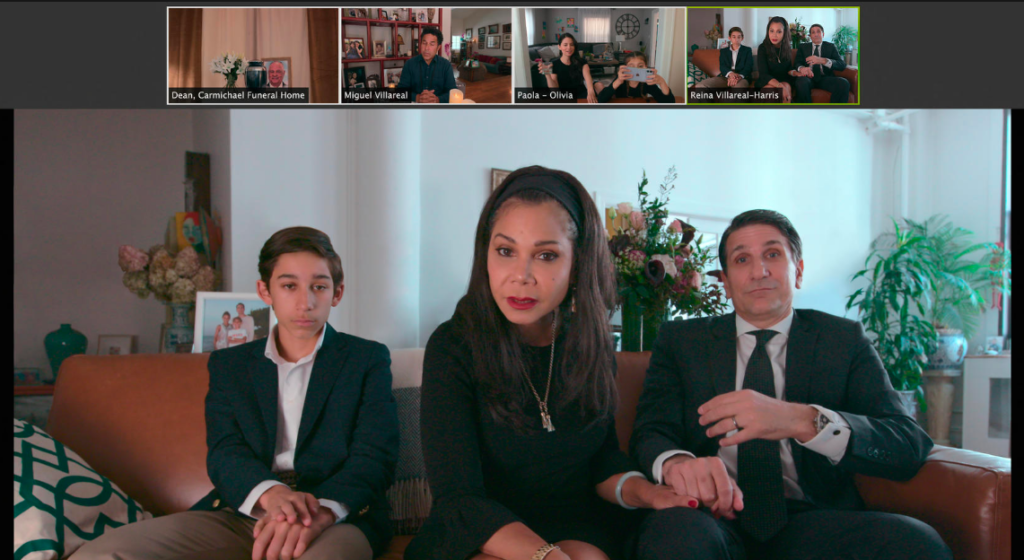 Tears flow for everyone. Miguel asks Tony if he would like to go to Ruby's once everything is open again. The kids, Reina, and her family, as well as Santi, all state that they want to go, too. Tony states that it is a date. After they all leave the Zoom, Dean is seen swapping out their dad's photo for another.
This one made me want to hug and cry with my brothers. Family matters so much, and while this one may have their share of problems, they came together to honor a patriarch who had passed on. It is unfortunate that they could not be there to lay him to rest, like so many other families have had to struggle with around the world.
Lebo Malatse
Lebo Malatse is a content creator and writer. She's an avid reader, tv and film lover, and traveler. To read more of her work, check out her site: lbmalatse.wixsite.com/website and journey into the worlds that she creates.