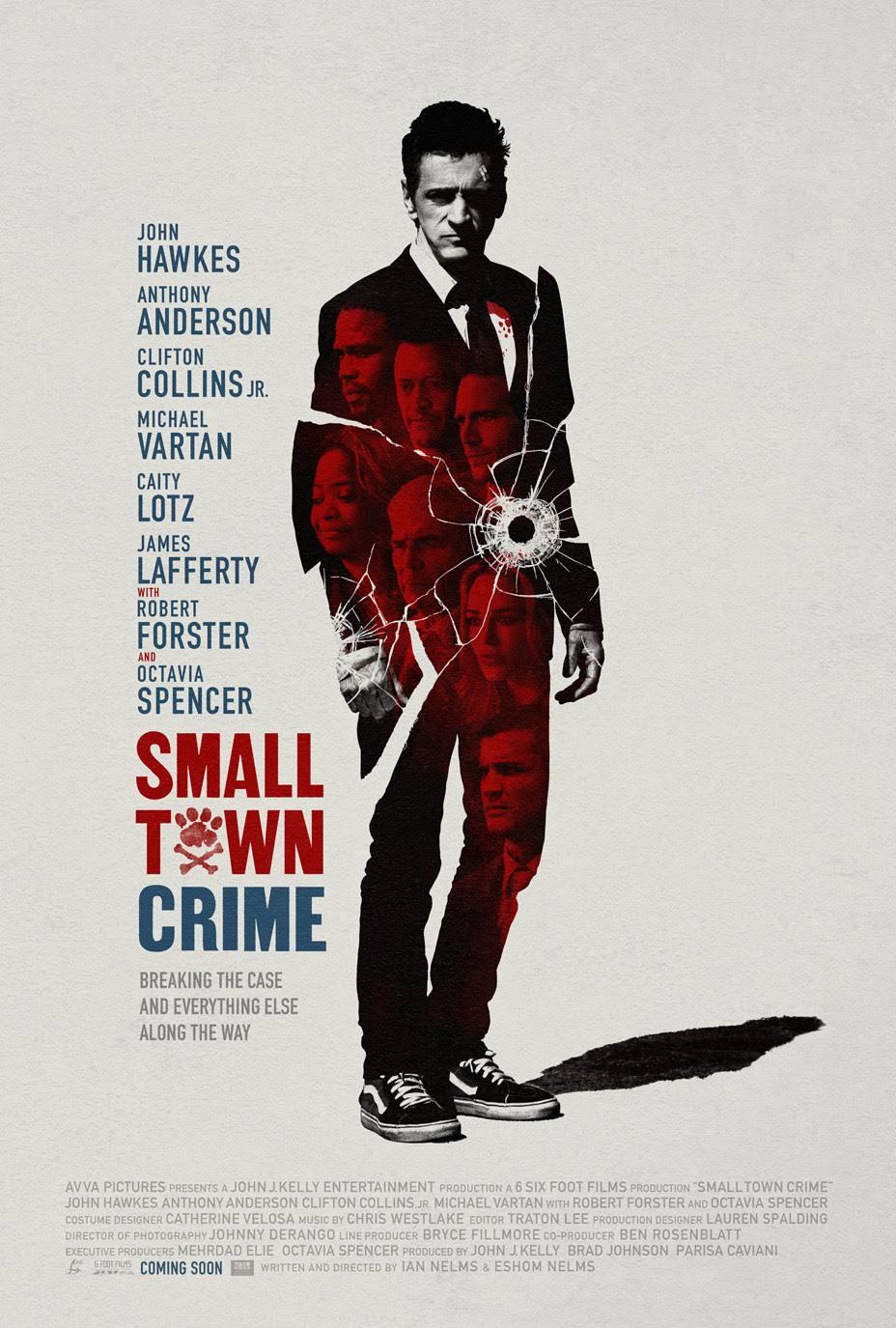 Jamie Broadnax
Jamie Broadnax is the creator of the online publication and…
Think of what would happen if Fargo and Pulp Fiction had a baby?  That's what happens when you watch Small Town Crime; a dark, twisted and humorous dramedy executive produced by Academy Award-winning actress Octavia Spencer and written and directed by brothers Eshom Nelms and Ian Nelms.  
Small Town Crime begins with the story of a ne'er do well ex-cop battling an addiction to alcohol.  He's quirky, likable and morally questionable.  John Hawkes who's known for films like Identity and TV shows like Eastbound and Down is our protagonist Mike Kendall who's life takes a sudden turn when he discovers the body of a young woman on the side of the road.  She's barely alive and he swiftly takes her to the hospital.  When he contacts the hospital the following day to check on our Jane Doe, she's reported as deceased.  Mike now feels obligated to find out who her murderer is and track down the killer as soon as possible.
Mike, however, uses some of his own personal demons to find the girl's killer.  As it turns out, she was a prostitute, and Mike is no stranger to paying for sex.  This plot-driven whodunit gets complicated when Mike puts his own family at risk due to his own self-indulging attitude of trying to redeem himself by taking the law into his own hands and trying to solve this murder mystery.  Mike's sister Kelly is played by Octavia Spencer (yes Mike's sister is Black) and her husband is played by Blackish star actor Anthony Anderson.  The couple has a family who's stable and productive lives are the complete opposite of Mike's, which makes for an even more interesting story.
There has been a bit of a tempestuous relationship between Kelly and Mike, as Kelly feels like she's always cleaning up after Mike's messes and admonishes him for having little accountability for his own life.  This movie has compelling performances from Hawkes, Spencer, and veteran actor Robert Forster who has a fantastically funny and captivating role as he joins a rag tag team that includes Hawkes and actor Clifton Collins Jr., who plays a pimp with an affinity for Motown music.
The movie runs at a pace that keeps you engaged from scene-to-scene and the twists and turns of the plot take you on an unexpected trip that will have you laughing one moment and cringing with fear the next.
I'm pretty sure the Nelms brothers will be compared to the Cohen brothers for this whimsical tale that falls into the same vein as movies like Fargo and The Big Lebowski, but if you are a fan of this brand of dark comedy, you'll enjoy and be thoroughly entertained by the shenanigans that occur in Small Town Crime.
Small Town Crime premiered this week at South By Southwest Conference.
Jamie Broadnax
Jamie Broadnax is the creator of the online publication and multimedia space for Black women called Black Girl Nerds. Jamie has appeared on MSNBC's The Melissa Harris-Perry Show and The Grio's Top 100. Her Twitter personality has been recognized by Shonda Rhimes as one of her favorites to follow. She is a member of the Critics Choice Association and executive producer of the Black Girl Nerds Podcast.