There are several Black female cartoon characters we remember from our childhood.
However, some stick with us much longer than others. If you had to pick your top 10 favorite Black female cartoon characters who would they be?
We're heading back in time to revisit this post from 2012 to see if this still sticks. Do you agree with these choices?
REVISED:
I'm a big old 80s nerd and the 90s takes a close second to my decade of choice if I were to ever go back in a time machine.  It got me thinking of what of my favorite cartoons as a kid.  It's easy to compile a list of favorite cartoons…but what about favorite Black female cartoon characters?  You don't really see a list like that often, right?  Well let's create our own!
The Top 10 Black Female Cartoon Characters of All Time:
10.  Goo from Foster's Home for Imaginary Friends
9. Foxxy Love from Drawn Together
8. Orange Blossom from Strawberry Shortcake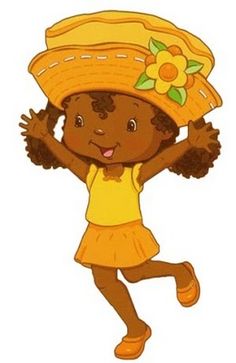 7. Maxine from Batman Beyond
6. Keesha Franklin from The Magic School Bus
5. Gaia from Captain Planet
4. Valerie from Josie and the Pussycats
3. Susie Carmichael from Rugrats
2. Shana Elmsford from Jem
1. Storm from X-Men: The Animated Series
Jamie Broadnax
Jamie Broadnax is the creator of the online publication and multimedia space for Black women called Black Girl Nerds. Jamie has appeared on MSNBC's The Melissa Harris-Perry Show and The Grio's Top 100. Her Twitter personality has been recognized by Shonda Rhimes as one of her favorites to follow. She is a member of the Critics Choice Association and executive producer of the Black Girl Nerds Podcast.