Guest Blogger
BGN works to feature strong, unique content from writers who…
By Naomi Kinsey
Fox Mulder. Dana Scully. Mulder and Scully. Alone those two names may ring a bell, but together they are synonymous with the sci-fi phenomenon, The X-Files. The stark visual contrast of the towering Fox Mulder with the much shorter Dana Scully, coupled with the pair's opposing belief systems, made for extremely engaging television.
Created by Chris Carter, The X-Files ran for 9 seasons from 1993-2001. The show resurfaced in 2016 with a shortened tenth season, consisting of 6 episodes. The return of science fiction's favorite odd couple only teased viewers and thus created an outcry for more. That cry was heard because the eleventh season was green lit and is set to air sometime during 2017-2018. While fans around the world are more than ready for the duo to hit the creepy conspiracy trail, a small but simmering firestorm has been brewing around the fact that series creator, Carter, announced no female writers for this new season.
In fact, it has been reported that the show has a long history of excluding female voices from its creative team. The praise the show has been given is a testament to the brilliance of Carter and his chosen team, but that should not shield them from criticism. Chris Carter is a heavy weight in the television industry. If he used his voice to find and hire women writers to join his team, that could go a long way in bringing more women and girls into the sci-fi community.
Women are severely underrepresented in writer's rooms across networks, even more so in the sci-fi genre. From a young age, women are often given the impression (whether consciously or not) that science is for boys. Many men and women internalize these messages and in turn careers in science and writing about science are fields dominated by males. It is like a collective self-fulfilling prophecy. We believe women are not interested in science, therefore we overlook those who are, and round and round we go.
Women who live and breathe the unknown or the unexplained are like Bigfoot. We know they exist, but no one seems to be able to find them. Show creators like Carter have to actively look for talent if they indeed want to break the cycle of only hiring men. That means looking specifically for talented female science fiction writers.
Late African-American science fiction writer Octavia Butler's work has long flown under the mainstream radar. Though she was a prolific writer and bestselling author, her name is barely known outside of certain circles. Like begets like. When women and girls know that careers in science and science fiction writing are possible through tangible examples, it will become much easier to pluck them out of  college or wherever they are, and put them to work in places like The X-Files writing room. It takes sincere effort on the part of those already in positions of power to start this trend.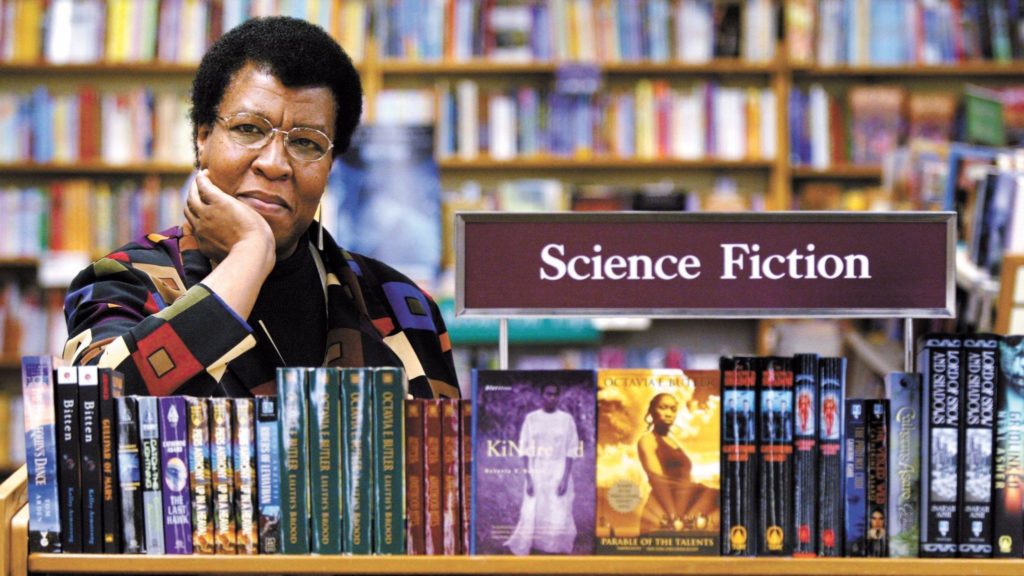 Lead
X-Files
actress,
Gillian Anderson
has been public with her disappointment at the exclusion of women writers. If the Quantico trained, expert FBI agent Dana Scully is on to the problem, I think it's about time someone listened and took action. How about it, Mr. Carter?
Guest Blogger
BGN works to feature strong, unique content from writers who speak to our niche. If you are interested in having your work highlighted contact jamie@blackgirlnerds.com to be featured as a guest blogger on the site.