It's that time of year again — when you yell and scream at the internet because your favorite actor or actress once again went unrecognized for their amazing performances on your favorite show. We here at BGN feel you.
Emmy season has rolled around once again and this year's nominees actually featured a growing list of diverse choices — just not everyone we think deserves it, perhaps because of noms well past their prime. The world of television has been changing over the last decade, from where we get our content to the faces we see on the ever expanding variety of options. This year's Emmy nominees continue to show that growth, with a record number of streaming television shows being nominated and a high selection plus black and brown faces being recognized. But there is still work to be done. Here at BGN, we wanted to discuss how we felt about this year's crop of nominees, express disappointment over snubs, rejoice over some much-needed representation, and contemplate where Emmys inclusivity still needs to go, so we held a roundtable discussion.
Join Jamie, myself (Connie), Joi, Jahkotta, Mel and Kayla as we discuss this year's 2017 Emmy nominations.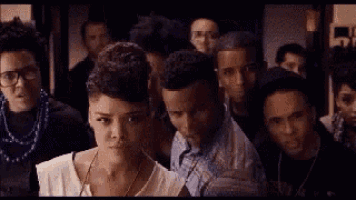 Let's start with the disappointment: what are your top snubbed shows/actors this year?
Connie:  Mine right now are Marsai Martin (blackish), Queen Sugar, and One Day At A Time. But also Mahershala Ali because he's on another level and it's ridiculous he wasn't nominated for Luke Cage.
Mel: Mr. Robot for production and best drama, as well as Rami Malek for best lead actor. Legion for production and costumes, as well as Dan Stevens. Into the Badlands for production design and costumes. Mahershala Ali and Alfre Woodard for Luke Cage. Jon Bernthal for Daredevil. Brian Tyree Henry for Atlanta. Gina Rodriguez for Jane the Virgin.
Kayla: Alfre Woodard and Marhershala Ali for Luke Cage and Legion.
Jahkotta: Into the Badlands for production, stunt coordination, and costumes. Legion for production.
Joi: Insecure for comedy, Queen Sugar for drama, no supporting for Brian Tyree Henry for Atlanta. Also no nom for New Edition for mini series.
Jamie: Queen Sugar is the ULTIMATE snub. Not even for cinematography? That show is gorgeous! Also agreeing with Jahkotta about the Into The Badlands snub for production and costumes. Insecure for Best Comedy. Mr. Robot, Queen Sugar, and Luke Cage for Best Drama. Yvonne Orji for Best Supporting actress for Insecure. Others I would have loved to see: Rutina Wesley – Best Supporting Actress Queen Sugar. Best Supporting Actor Drama – Mahershala Ali for Luke Cage. Best Actress Alfre Woodard – Luke Cage. Directing for Drama Series – Ava Duvernay Queen Sugar.
Connie: Notable here is how many of our choices are sci-fi/fantasy series. Genre television often gets snubbed at the Emmys. I once wrote about it. A completely separate issue is how many of these shows feature PoC prominently, but it might be worth looking into if genre shows maybe higher slightly more (just slightly though) more PoC than non-genre shows. That's not a hard fact, just a vague observation. Lastly, with Insecure, Queen Sugar and One Day at a Time, plus snubs for Jane the Virgin (despite previous nods) and even Fresh off the Boat, it's still slow going for PoC centered series to shine just as strongly as white centered shows have been.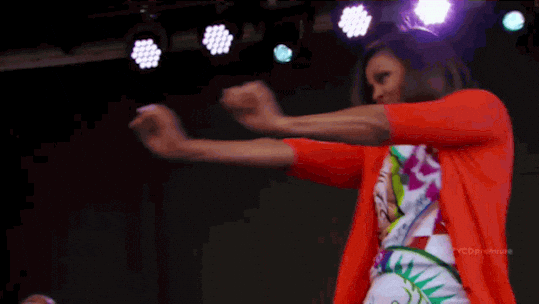 Switching to things that have us hype, what three nominations excited you most excited and why?
Joi: Tracee Ellis Ross in blackish, Angela Bassett in Master of None and Lena Waithe's writing nom for the "Thanksgiving" episode of Master of None. These black women are talented and represent different facets of Black womanhood. I want them all to succeed.
Jahkotta: I'm pretty happy about Thandie Newton's nomination. She did an amazing job on Westworld and deserves recognition. Some of her scenes were very hard to watch, and while I am tired of the brutalizations of women on television, I find her character on Westworld to be very interesting and it was nice to see the character empower herself to play the "humans." Newton did a good job. I also agree with Joi on Angela Bassett because she is such a force to watch on the big screen and I just loved what she did with that Master of None episode. And finally, Donald Glover in Atlanta because he's quirky and blerdy AF.
Jamie: BD Wong In Mr. Robot. Yes, I am partial to BD because he sends me video love letters.
@BD_WONG getting ready to be on the @BlackGirlNerds podcast with @JamieBroadnax someday. (@Lin_Manuel finally told me his #sadsad secret). pic.twitter.com/P3DgPxXdjv

— BD WONG (@wongbd) March 3, 2017
But objectively, White Rose is one of the most compelling characters I've seen on prime time TV and is an incredible villain to watch.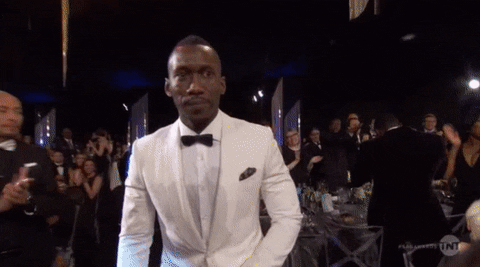 Who is your choice to win in the top acting categories? (Outstanding Lead and Supporting Actor/Actress in Comedy/Drama)
Joi: Best Actor and Actress for me would be Sterling K Brown (This Is Us) and Viola Davis (How to Get Away with Murder). Supporting Actor and Actress would be Ron Cephas Jones for This is Us and Millie Bobby Brown for Stranger Things.
Jahkotta: Best Actor and Actress for me is the same as Joi's picks, SKB and Viola. Supporting Actor and Actress is Jeffrey Wright and Thandie Newton for Westworld.
Jamie: Viola Davis (HTGAWM) and Sterling K Brown (This is Us).
Mel: I would like to see Donald Glover (Atlanta) or Aziz Ansari (Master of None) win for Lead Actor in a comedy series. I wouldn't be mad if Anthony Anderson (blackish) won either. The only person I would be annoyed about is Jeffrey Tambor from Transparent. I would like to see Sterling K. Brown or Milo Ventimiglia for Lead Actor in a Drama, both for This is Us. Tracee Ellis Ross (blackish) all day every day for Lead Actress in a comedy series. Please don't give it to Julia Louis Dreyfus (Veep). Viola Davis for Lead in a Drama. Tituss Burgess (Unbreakable Kimmy Schmidt) would be great too, and Leslie Jones (SNL) would deserve this for all this bs she dealt with alone for Supporting Actor in a comedy. Ron Cephas Jones, who broke my heart in This is Us for Supporting Actor. Stranger Things' Millie Bobby Brown is the only one I've seen in the Supporting Actress category so I'm abstaining.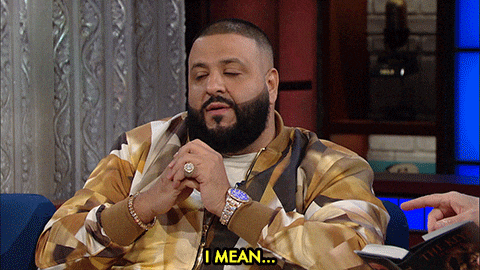 Top Drama and Comedy series picks?
Jahkotta: Top Drama: Westworld because I'm such a sci-fi head. For Comedy, I'd definitely say Master of None…or Atlanta? Can't we have both?
Jamie: Stranger Things (Drama) and gonna go with Blackish for comedy.
Joi: Top Drama I'm giving it to This Is Us. The Comedy series category is a much tougher one, but ultimately, I'm giving it to Atlanta.
Mel: It has to be This is Us. Every episode of that show is a beautiful emotional gut punch. They don't want some of your tears, they want them all. Atlanta for comedy. It was a breath of fresh air. Nothing quite like it on the air and that innovation deserves to be rewarded.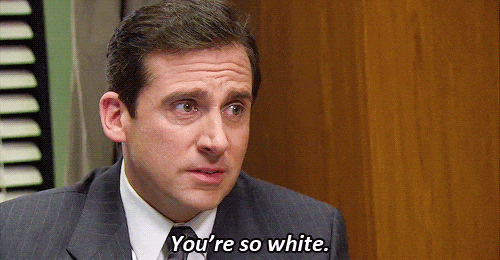 What about #EmmysSoWhite? How do you think this year stacks up in terms of diversity — both in terms of blackness and for non-Black people of color?
Joi: Overall, I saw good representation of black nominees. We are even getting some South Asian representation in Riz Ahmed and Aziz Ansari (still a ways to go). But we have work to do. We do need more shows that tell the stories centered on Trans, Disabled, Indigenous, Latinx, AAPI and Queer folk. Until then, it's a constant state of improvement.
Jahkotta: Some progress has definitely been made, but there's always room for improvement. I'd like to see more Latinx representation, more shows like Cleverman, more Queer narratives, Asian and Arab actors (How's that Aladdin fiasco?), Indigenous points of view… Just more stories that reflect underrepresented folks.
Connie: I think that while we tend to see things as Black and white in this country, especially in diversity conversations, the fact that it *is* still so Black and white is troubling. As the ladies said above, there is a minute uptick in non-Black PoC offerings, but Riz and Aziz, B.D. Wong are all men… no matter how great they are, they can't speak for all NBPOC and especially not all NBWOC. So it is definitely still a long way to go. I'd love to see more women of color nominated.
Jamie: Seeing some rep with NBPOC folks like Riz, Aziz and BD Wong is a huge deal. As April Reign has said, these "So White" campaigns aren't just about Black and white, this is about ALL people. Now we just need some more LGBTQ rep and people with disabilities and we can really reflect the real world here!
Mel: For men of color, the comedy section seems more diverse. Men of color were nominated for all of the actor categories, as well as writing and director. Asian American representation is slowly increasing and Lin-Manuel is bringing the Latin representation with his Guest Actor nod for his SNL appearance this year. Altogether 11 nominations.
For women of color, however, it's another story. They received 5 nominations, none of them NBPOC. It was cool to see Lena Waithe get nominated in the writing category for Master of None. It's also interesting to note that all the PoC nominations for writing and directing came from shows developed by PoC.
When considering strictly male to female, in the Drama category, men similarly received 5 nominations. Women do a little better with 6 nominations but none of them are NBPOC. So if you're a funny guy, things aren't looking too bad — though I still think Brian Tyree Henry was robbed for his role in Atlanta.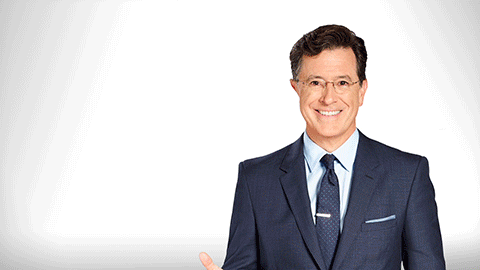 What PoC would you rather host the Emmys than Stephen Colbert?
Connie: Coming from a person who really loves Stephen Colbert — and get that it's because it's on CBS (the host is typically from the network the Emmys air on, almost always unless it's a stunt year or something) — I still think they could have thought outside the box, so let's play here.
Joi: Aziz would have been a dope host actually. He's a comedian so he knows humorous beats. He's an actor so he knows how to be over the top. I think he would be great.
Jahkotta: Issa Rae because she's funny, poised, and would dazzle the camera with all her black girl magic.
Connie: I agree that Aziz would be a fantastic host. I would also love Tracee Ellis Ross and Anthony Anderson to host together. They've done hosting gigs on other networks, I want to say the BET Awards or something similar, but I'd love for them to also host on network TV. They have fantastic chemistry together and each of them is super charming and I bet Tracee could sing if they wanted to do a musical number as often happens.
Jamie: Aisha Tyler. Like seriously why hasn't this happened yet?
Mel: I would like to see Issa, Tracee and Aisha host together. Why not have all that goodness in one place.
In the comments, let us know what frequently nominated show/actor would you replace with an underrecognized show/actor.
The Emmys will be hosted by Stephen Colbert Sunday, September 17 on CBS.
Connie
Connie — The TV Editor for Black Girl Nerds and a writer for a children's magazine in NYC — is a TV junkie and entertainment writer. She is formerly a writer for the New York Daily News. She tweets about her favorite TV shows and pop culture from her hobbit hole that looks an awful lot like Hufflepuff House. She also probably has 37 tabs open. She should close at least one of them. Follow her on Twitter and most places: @ConStar24