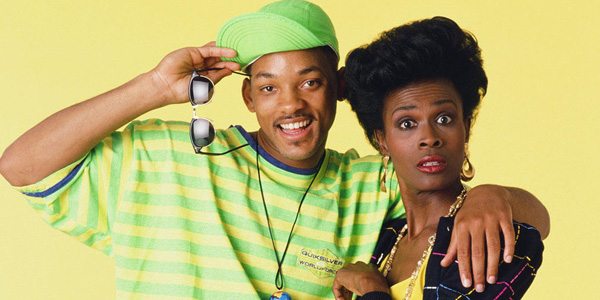 Guest Blogger
BGN works to feature strong, unique content from writers who…
By Ashley Turner
In today's #BGNTBT (Black Girl Nerds Throwback Thursday) post, I want to take look at what came to be the establishing moment of Professor Vivian Banks, Ph.D. Everyone has seen the memes and gifs generated from this episode. I think that says a lot about how much of an impact the show and Janet Hubert's Aunt Viv had on Black culture.
"The Big Four-Oh," is Viv's magnum opus, her day in the limelight, an episode that would be known as "The Episode Where Aunt Vivian Snatched Edges," these days. The episode is so good that I can almost understand how Whitten came to that strange misunderstanding that she would receive top billing with Will Smith. It's really a well-crafted episode that allowed her to sink her teeth into some meatier material–which shows in the results. It's sad that we never got more character-focused stories from her but… 'twas not to be.
The show starts typically enough. After some setup, we are introduced to the minor B plot, where Ashley is trying to join the cheerleading squad. This just underscores just how much this episode was about Vivian because Ashley's plot is barely a plot — it's really just woven into her mother's story as a parallel.
Meanwhile, Vivian's turning 40 and she is just not here for it at all. Phil tries to console her because really Vivian looks amazing–like I would kill to look like her NOW. Understandably, she sees Father Time getting closer and it depresses her.
So, the family gives her a birthday party, where they present Vivian with a slideshow of her life and it is just adorable. But Vivian's watching this, thinking about the past, thinking about all those opportunities that she let pass her by. Viv realizes that she needs to live out her former dream of being a dancer.  As far as midlife crises go, I've definitely seen worse. That vintage ballet uniform though? Not a good look, Viv.
So, we're finally in the dance class — it is full-on 90s with these outfits — and poor Vivian is a little nervous and unsure of herself. I absolutely love the vulnerability she exhibits here and throughout the entire episode. Oh, and now there are these two stuck up little dance witches that are going to hate on Vivian because she's "old." She's 40! Do you realize just how not old that is? Yeah sure, dancers tend to be younger because they have shorter careers but, still. Know your place before the Queen. Forty is coming for you too.
Unfortunately, poor Vivian just can't keep up. It's heartbreaking to watch her stumble and fall, then crawl dejectedly towards the door. Right in the gut, it got me. 
And yet, Vivian is bruised and sore, but she's not beaten. She's determined to prove to everyone that she can dance and damn it, she's going to do it. This is just a little taste of Vivian's can-do attitude, but the lack of moaning and moping is awesome to see. Yes, she could hardly move after the class but that just means she needs more practice. And the best thing about it is that Vivian has enough money to get the best instructors' money can buy.
Finally, we get to the gloriously iconic scene that will cement Vivian in our hearts forever. This time Vivian is attending an audition for a show and gone is the childish ballet uniform from before. Viv's in a sleek, sexy pink leotard, and she looks amazing. The dancers are given a routine that they literally have to perform one second after they see it for the first time. I didn't realize professional dancing required a photographic memory. 
Anyway, on to the SCENE. "Everybody Dance Now," starts playing, and as we all know, Vivian starts slaying. She's all long limbs, grace, and control, and it is such a moment. The heavens open up, angels are singing, Kim Jong Un has laid down his weapons. I may be overstating things a bit, but really if you haven't seen it, the joy on Vivian's face is palpable, and she dances her ass off. It's obvious that Whitten can more than keep up with those young dancers. She exits with a snap right in those dance harpies' faces. Beautiful.
Viv comes home and we find out she was offered a role but she only did the audition to find out if she could be a dancer and, well, she succeeded. I understand Viv's reasoning and it's not just about her wanting her old life – she's older and realistically it is difficult for someone of her age to be a working dancer. But for once on these retread plotlines, I would like someone to get the role, job, award, or whatever, and go, "See ya! I'm going to be rich and famous now!" It would have explained why she left the show.
This episode is one of those shows that will always stay in my mind and my heart — not just because of Vivian's boss moves — but because of the message it sends and how it sends it. Vivian falls, gets back up again and is ultimately triumphant in succeeding in her goals, but she also never doubted herself.
She knows that she needs help, and she's willing to put in the work in order to be better. In fact, the thing she is most worried about, her age, is the only thing she can't actively do anything about. It is then that she acquiesces to an outside source (her family) to reassure and assuage her fears. For a sitcom, it's a nice little tale of mortality, defeat, determination, and love.
Guest Blogger
BGN works to feature strong, unique content from writers who speak to our niche. If you are interested in having your work highlighted contact jamie@blackgirlnerds.com to be featured as a guest blogger on the site.