Kayla Marie
When she's not busy saving the world one panel/cosplay/comic book…
San Diego Comic-Con is just days away and we have the #BGNSDCC crew is ready to bring you all the exclusives!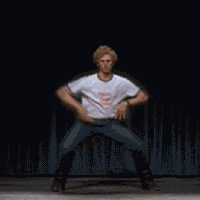 Meet the #BGNSDCC team who will be on the ground covering everything #SDCC!  You may spot some of us on panels, in press roundtables, or at some parties!  If you see any of us below don't hesitate to say "hi"!
BGN's very own, Jamie Broadnax, will be a part of some amazing panels as well throughout the weekend! 
As well as BGN contributor, Jacqueline, who will appear on the Female Voices of Film Twitter on Friday July 21st, at the Horton Grand Theater!
And it's not #SDCC without the 3rd annual #BGNOC Meetup! RSVP here! 
Follow the BGN/BGG/BGN Podcast Twitter accounts, along with the Black Girl Nerds Facebook Page and Instagram for all the happenings with #BGNSDCC! Follow the hashtag and we look forward to providing you all of the best in entertainment from the lens of Black women in geek culture!
Kayla Marie
When she's not busy saving the world one panel/cosplay/comic book at a time, she is the social media curator for Black Girl Nerds. She doesn't sleep between live tweets, convention appearances and podcast recordings. Human mom to a nerdy and rambunctious 8 year old, fur mommy to a dog and 2 cats, life is nuts. But she wouldn't have any other way.