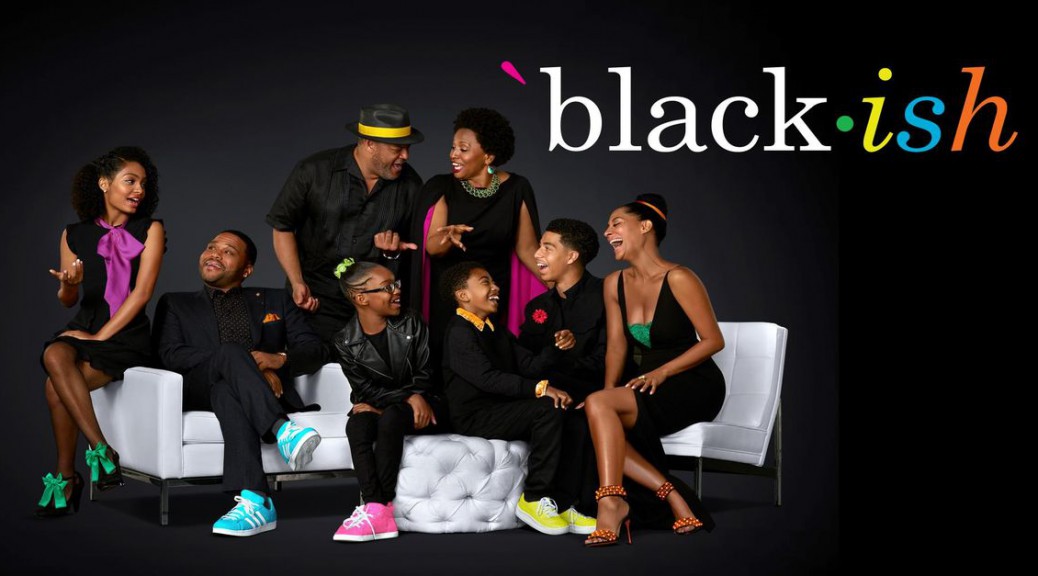 Carolyn Hinds
Carolyn is an aspiring film critic, Bajan nerd living in…
YAY black-ish is back, baby. After taking a wee break, the Golden Globe-nominated family comedy came back with the season's eighth episode "Charity Case," and Dre learns that sometimes we have to look beyond the surface.
In a voice-over, Dre questions the motives some people have when they give to charity. He states that there's one thing Americans love more than giving to charity, and that's being recognized for giving to charity. My dude even mentioned "Livestrong," which was one of the largest and most popular charitable campaigns back in the day. It was spear headed by famous cyclist Lance Armstrong, and had the backing of everyone…until it didn't.
At Stevens & Lido, Dre is tasked with heading up a new charity campaign for their client State Farm's "Neighborhood of Good" website. As Stevens sees it, since Dre is head of the urban division, and"poverty" is the same thing as "urban," he's perfect for the job (yeah Stevens, I see you). When the guys say that one of the benefits to being involved in these kinds of campaigns are all the perks that come with them—such as going to swanky galas—Dre tells Stevens and the guys that they don't give to charity because it's the right thing to do, they do it because they want to be congratulated and it's all about them.
Back at home Junior walks into the kitchen with the saddest look on his face, and tells Ruby and the kids that he failed his driving test. Before she can offer words of encouragement, Ruby dumps a car-shaped cake into the garbage, tells Junior that Bow made it and that he's "tasted enough failure for one day". Lawd…why she gotta drag Bow so much? When Junior apologizes for ruining the little party they planned for him, Jack tells him that it was their fault for believing in Junior in the first place, and I died.
When Bow challenges him to do more than just write checks for charities, Dre decides to donate some of his precious brand-name clothes. Instead of giving them to a shelter, Dre figures it's better to give the clothes to someone directly, and leaves them on a bench where a homeless man is sleeping. There's just one thing Dre forgot: when you give clothes to someone, they tend to wear them. When Charlie points out someone wearing Dre's clothes, he gets upset that someone else could be mistaken for him, and that somehow his identity is affected when Charlie says the homeless man is wearing the clothes better than Dre.
Dre decides to trade his expensive threads for cheap generic brands, but as he's about to switch them out, he notices a box with photos of the man's family and realizes that this man is a person who has a family somewhere. The man introduces himself as Greg and Dre invites him for coffee and, as they talk, Dre learns that both men have more in common than he thought.
With Zoe gone, Junior feels pressure to fill the spot of the cool older sibling, and figures the best way to do that is by taking Jack and Diane to the science center (oh my sweet summer child). After they get delayed at a gas station, Junior thinks that he failed the kids, but Diane and Jack tell him that they actually had fun and wants Junior to take them out again.
Later that night Dre reflects on his aversion to interacting directly with people in need, such as the homeless, is due to his childhood. That the uncertainty of living paycheck to paycheck and worrying about potentially becoming homeless caused him to avoid reminders of that part of his life. But he realizes that homeless people fall on hard times. Bow surmises that his past experiences give him the ability to relate, and that he should take the initiative to do more.
This episode was very touching for me because I myself have preferred to give to charities so that I could maintain my distance, so to speak. Lately I've been thinking about how easy it is to walk by homeless people on the street, as though they aren't there. I've told myself "Carolyn you have to walk with change next time," but I never do. And, like Dre, I need to be and do better for those less fortunate than myself, because we all need a helping hand.
Johnson Family Musings
Charlie: "I went to school with a Swimmy Jenkins……he drowned." Smh, I can't with him.
I can't wait for the day when Dre calls out Mr. Stevens for his passive-aggressive racism.
black-ish airs every Tuesday at 9 p.m. EST. Follow the show on Twitter @black_ishABC .
Carolyn Hinds
Carolyn is an aspiring film critic, Bajan nerd living in Toronto and an avid Jane Austen fan. I enjoy speculating on plot theories for my favorite TV shows, such as The Walking Dead, The Expanse, and black-ish. Oh, I will do karaoke anytime, anywhere. Follow on Twitter @Carriecnh12