If you haven't checked out the web series First Dates, you are truly missing out.
The award-winning web series, First Dates, premiered on September 27th, 2019, and is currently streaming at youtube.com/blackoaktv, a YouTube channel created by BlackOakTV.
BlackOakTV is a service dedicated to providing an underserved Black audience with Black TV shows, movies and web series telling the stories of Black people around the world.
First Dates premiered its sophomore season, which consists of 9 episodes, each of which will be released at 12pm ET every Friday, concluding with the series finale November 27th, 2019.
The second season picks up where Season 1 ended, with Samantha, played by Angela Wildflower (Atlanta) trying to rekindle her dating life after recovering from a divorce in season one and finding it difficult to meet black men in New York City. However, now more determined than ever, and given some troubles with her personal health, Samantha is not willing to let the small things get in the way of her giving love another chance. 
Of course, Samantha's best friend Elaine, played by Ava Mattox (Nectar), is constantly giving her bad advice and getting in the way. But her least favorite, but often on duty, bartender Ricky, played by Justin Sams (Last OG) keeps her grounded, while the occasional run-in with her ex-husband Dave, played by Andre Columbus (Twisted Mines), usually buries her hopes underground. 
Over 9 episodes, you will get to see Samantha date over-confident electricians, freaky conservative podcasters, egotistical models, female activists and more. Most critically, you will see Samantha take on her biggest date of all: one with cancer, as she battles her emotions when cancer often gets the best of her during her attempts at keeping her relationships alive while going through something so trying.
Each episode of "First Dates" stars a featured actor or actress playing the date of one of our lead cast members. Seasons 2 was a star-studded affair which included actors and actresses who have done spectacular work across Hollywood, including roles or appearances on shows like "Succession" (Nore Davis), Raising Dion (Victor Sho), "The Incredible Jessica James, and "Orange is the New Black" (Susan Heyward).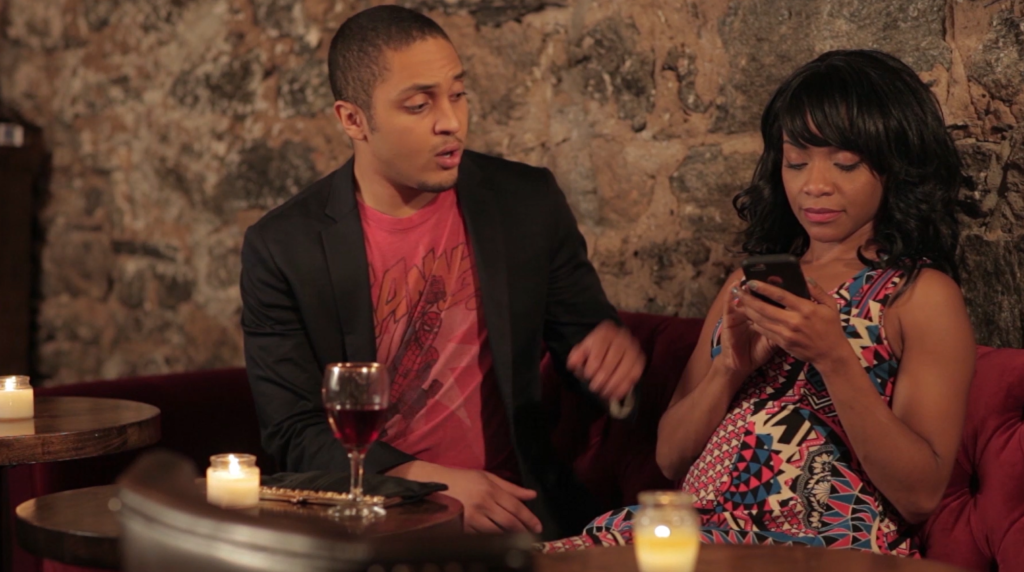 This black web series was co-created by Talibah Newman Ometu, an award-winning director, writer and producer, whose work has been distributed by HBO, Amazon, and KQED, as well as several other prominent outlets. Talibah's awards include winning the Director's Guild of America's American Student Filmmaker Award, as well as being a finalist for the HBO Short Film Award at the American Black Film Festival in two consecutive years. One of those finalist positions was for "Sweet Honey Chile", which won the Martha's Vineyard African-American Film Festival Short Film Competition. Her latest work includes a narrative virtual reality web series about the destruction of a historic neighborhood, Greenwood Avenue, aka Black Wall Street in
1921. She is currently writing new material and in development for a feature film to be based on one of the prior works previously licensed by HBO.
The crew also included our lead Director of Photography, Ayana Baraka (@iseeflicks), our Sound Technician Elliott Cuff, co-creator Uzo Ometu, and Production Assistants Gabrielle Mayers, Narada Newman and Folayan.