There has always been this ongoing narrative that missing fathers are at the center of every problem in Black America. In a 2008 speech, delivered on Father's Day, President Obama echoed this same idea. He chastised Black fathers saying, "They have abandoned their responsibilities, acting like boys instead of men." He threw in the statistics that "children who grow up without a father are five times more likely to live in poverty and commit a crime; 20 times more likely to end up in prison."
Being that Obama grew up without his father allowed this to become a staple in his speeches, particularly where there was a Black audience. However, we know that responsible fatherhood is only one factor that could plague Black children. By focusing on the absence of Black fathers as the only dilemma, we are pretending that other forms of oppression are not real.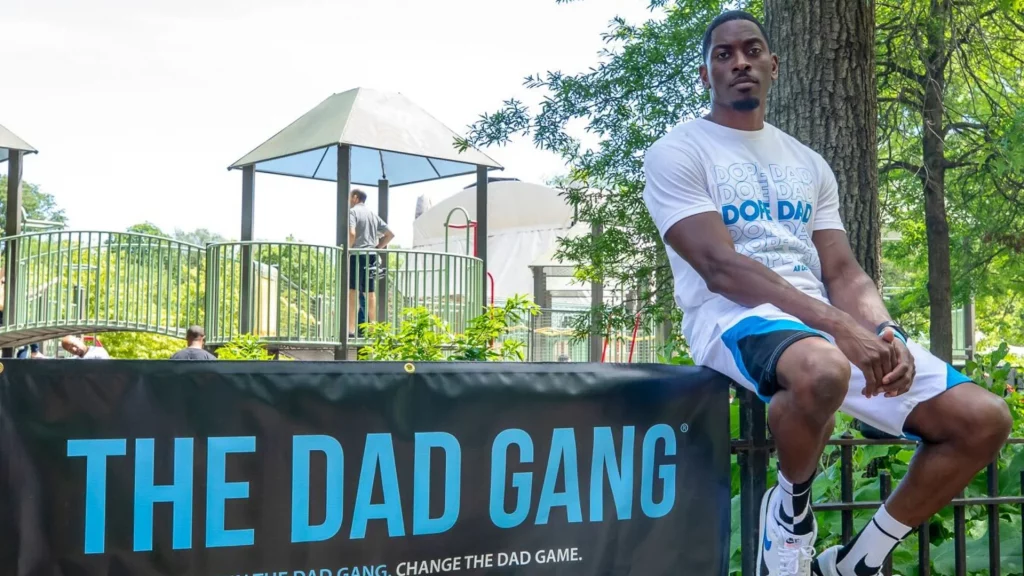 Sean Williams, founder, and CEO of The Dad Gang takes fatherhood seriously. With three children of his own, his organization began as an Instagram page in 2016 (currently 143k followers) and has evolved into a social community of dads on a mission to redefine and reshape the image of Black fatherhood.
Williams' new book, Girl Dad, is a joyful picture book celebration of #GirlDads everywhere. This is a fun read-aloud written in an upbeat rhyming verse. It honors men who raise, love, and uplift strong girls.
What I love about Girl Dad is the colorful illustrations of dads doing their daughter's hair (while watching a YouTube video), having tea parties complete with pink bows, and daddy-daughter dates. With each page, the message is that there are Black dads who are hands-on and involved in the daughter's lives. The book also normalizes quality time and just having the willingness to try.
Reading the book conjured up memories about my own dad. As a grown woman, I am still a daddy's girl and remember all the things we used to do together, even the simplest things.
In the book, one of the illustrations shows a dad teaching his daughter to swim. "He teaches you to be brave and strong and helps you face your fears." My dad was in the military, while I was growing up, and you couldn't tell me that he wasn't a superhero. He was confident and always taught me to never be afraid to do things.
Another page illustrates a dad cheering his daughter on as she makes her way on the monkey bars. "He is your number one biggest fan and knows how to cheer you on!" I knew that I could always count on my dad to hype me up, even if no one else did.
My dad always told me that I could do anything I set my mind to, and he still does. I've always believed that, and revisit those words from him whenever I find myself questioning a new journey. Those messages never fade.
In an interview with Essence, Williams recalls working from home when his daughter was a little over a year old. He spent a lot of time running errands and people – predominantly white – would treat him like he was a unicorn. Strangers were either in awe at the ease he had with his baby, or they had an over-pour of compliments at the good job he was doing.
But the comment that did it for Williams came from a white elderly woman who stopped him and said that she was "glad to see that I stuck around for my baby because most Black men would've split."
Yes, people have the audacity to say things like that to your face. At that moment, Williams realized that a lot of people still believed the narrative that Black fathers were deadbeats, and had never seen a Black father actually loving his children. He created The Dad Gang Instagram page that night.
Several years ago, ESPN broadcaster Elle Duncan interviewed Kobe Bryant and he mentioned how much he loved being the father of four girls. He said, "Girls are the best. I would have five more girls if I could. I'm a girl dad."
Girl Dad is a book for dads and their daughters to read together. It's actually a movement that perpetuates the strength of fatherhood. For a little girl, your dad is the first man in your life. The first man to tell you that you're smart, that you're capable, and that you are strong. These words hit different coming from your dad.
Although a children's book, the illustrations are powerful, because they show Black dads being all in with their daughters – rollerblading, playing catch, dancing, and reading. "A girl dad is serious and tough! But he has a soft side too. He will always catch you when you fall and stick by your side like glue."
Because of negative stereotypes, Black dads have something to prove. I often think that many dads aren't sure what to do, in terms of parenting. Girl Dad can serve as a guide and allow them to see that it can be as simple as spending time.
Girl Dad is available on March 22, 2022.
Archuleta Chisolm
Archuleta is an author, poet, blogger, and host of the FearlessINK podcast. Archuleta's work centers Black women, mental health and wellness, and inspiring people to live their fullest potential.