Wayne Broadway
Wayne Broadway is a writer from Sacramento, CA. He writes…
Black British cartoonist Sarah Akinterinwa, like the rest of us, had a hell of a 2020.
In the midst of the pandemic, Sarah had lost her job, her replacement job, and her boyfriend, who decided to break up with her. And, wow, we got depressed just typing that.
Still, rather than let dire circumstances break her spirit, Akinterinwa opted to make a change for the better. Having been a lifelong artist — but until then only as a hobby — Sarah published her comic strip Oyin and Kojo on Instagram for public consumption. The comic series focused on a modern, cis-het Black British couple encountering everything from TikTok dances to generational wage-gaps, then caught the attention of New Yorker cartoon editor Emma Allen.
Since then, Sarah has begun full-time work as a cartoonist both for large-scale publications and personal commissions.
She spoke with us via email about her decision to take control of her professional life, her artistic inspirations, and how her life has changed since the start of the pandemic.
So, between being laid off due to the pandemic, your mother losing her preschool business, and your boyfriend subsequently breaking up with you, would you say 2020 could have gone a bit better?
I don't think there's a single person that wouldn't say 2020 could have been better. For me, it was a horrific year but also the year that forced me out of survival mode and into creativity mode.
Despite these different adversities (or maybe due to them?), you began the comic strip Oyin and Kojo. What was the inspiration behind the comic?
A lot of people think being dumped by my ex inspired creating a fictional couple with a seemingly pleasant relationship. Long before I was in a relationship, this was idea I'd always had but didn't know how to execute. What inspired Oyin and Kojo was the fact that there's so little media around Black British relationships and Black British comedy. It didn't exist so I decided to be the one to create it.
Oyin and Kojo have Nigerian Yoruba and Ghananain Akan names, respectively. Why was it important to give your characters these names rather than Western ones like Sally or Jack?
Ha, Sally or Jack! The cool thing about the Black British community is that many of us are first, second, or third generation immigrants from Africa and the West Indies. I wanted Oyin and Kojo to be a realistic representation of Black British people, so they had to have African names. Also, we have more than enough Black characters with Western names.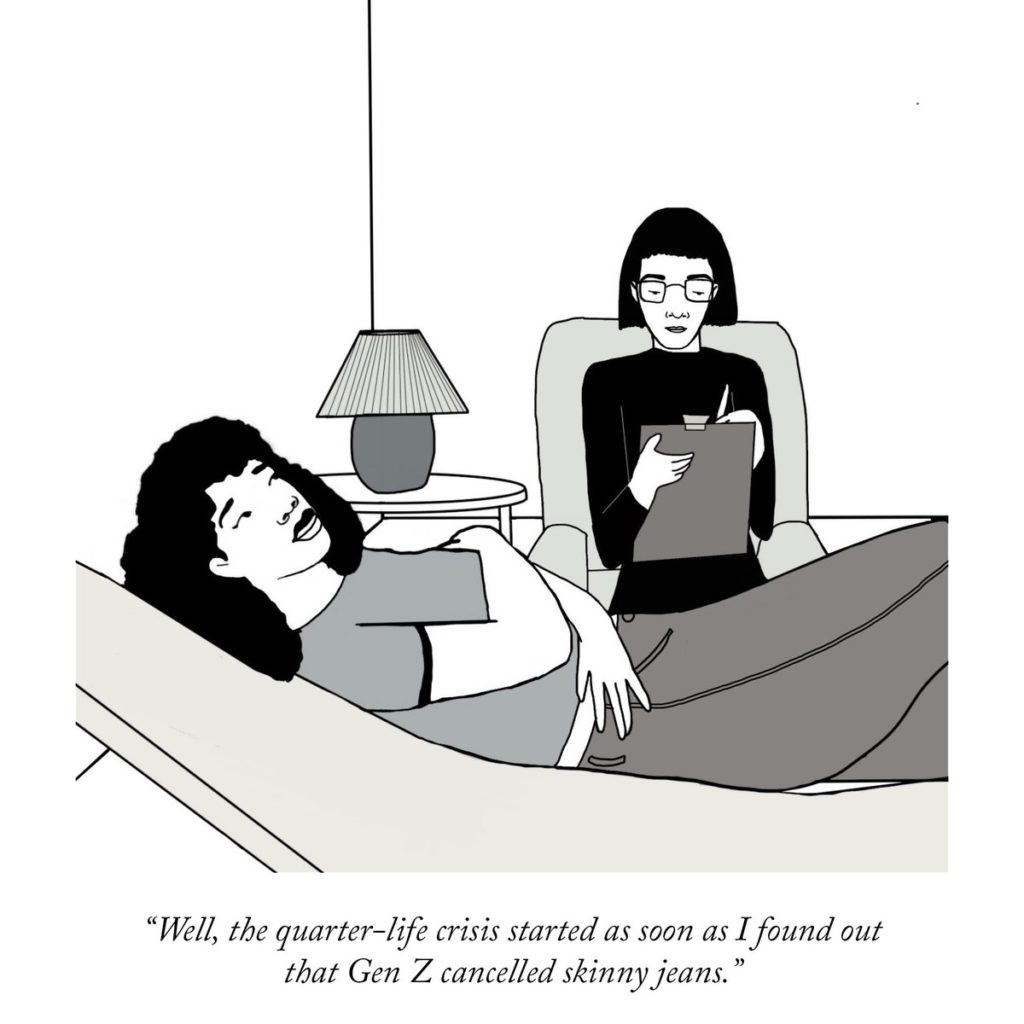 After you posted Oyin and Kojo on Instagram, the cartoon editor for the New Yorker magazine DM'd you about working for them. How has your life changed since?
Since then, I've been incredibly blessed with so many more opportunities to create comics and cartoons with various brands and publications. Being a contributor to the New Yorker is an immense privilege that not many Black and POC people get. For this reason, I get to be an inspiration to other people like me who want to be cartoonists and hopefully contribute to the New Yorker too.
Is there anything you would change about 2020 knowing this would be the result? Besides, you know, the more apocalyptic aspects of that year.
Aside from the world essentially falling apart in every aspect, I wouldn't change a thing. I don't think I would have got to this point without everything that went wrong for me. If there is one thing I would change, it would be applying for jobs (and getting constantly rejected) that I knew I didn't really want to do but thought I had to do.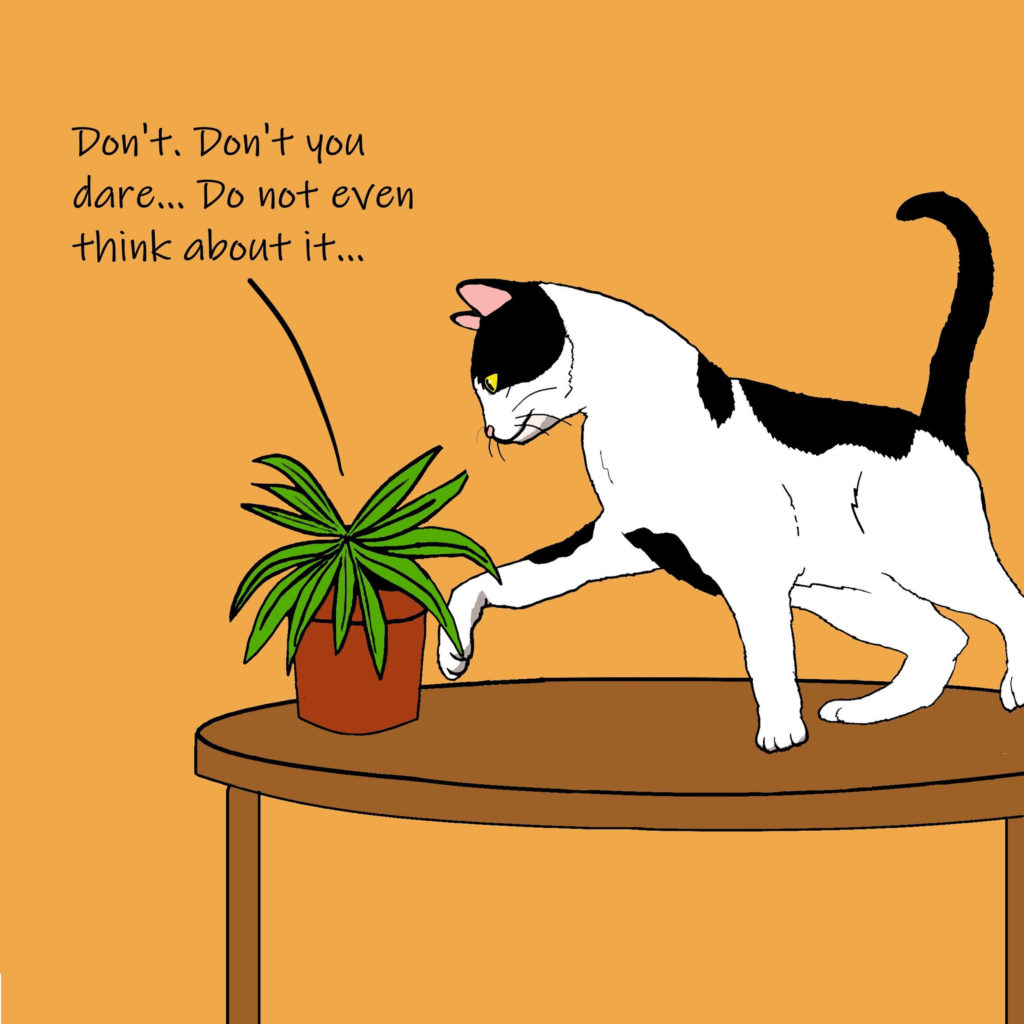 Since then, you have made cartoons depicting everything from how to survive Christmas with your toxic family to the secret life of houseplants. What inspires you to choose particular topics?
"How to Survive Christmas with Your Toxic Family" was a comic that I knew people from all backgrounds could relate to. I chose the topic because I wanted to humanize Oyin and Kojo even more and show that they're not just a happy couple sharing humorous moments. They also experience the same things we do. Overall, I like to create cartoons that are super relatable and humorously say what we're all thinking.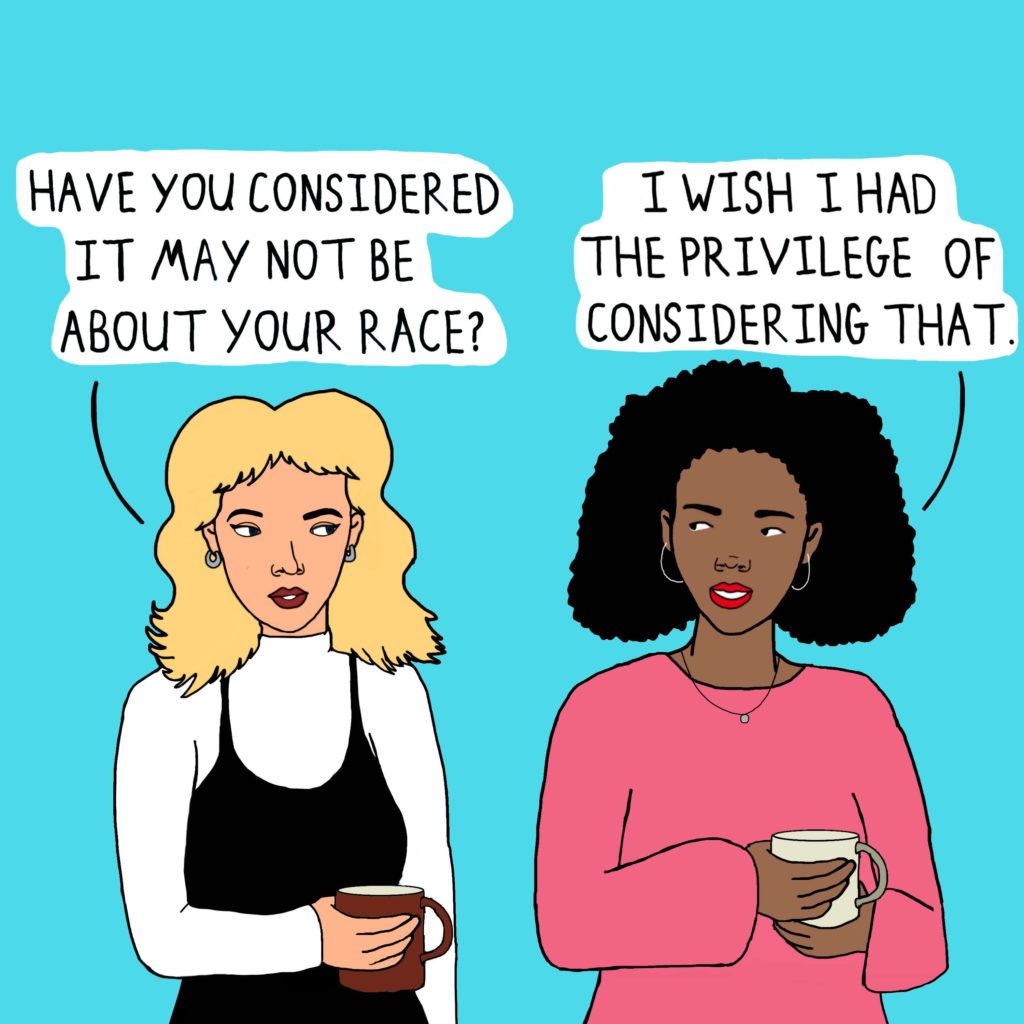 What advice would you give to aspiring Black artists like yourself who have always felt themselves to be creative, even creating art as a hobby, but are afraid to show their work to the world?
I would say create something every day. It could be something that takes 5 minutes or a whole hour to create. Stay dedicated to your craft and don't give up. If you really want to turn art into a career, being bold enough to show the world your work right now is an important step.
And, finally, any words for the ex?
To my ex, thank you for dumping me at the height of the pandemic. Our break up inspired me to be even richer, hotter, smarter, courageous, and creative, so now I'm even more out of your league. [*drops mic*]
Sarah Akinterinwa can be found on her website and via Instagram.
Wayne Broadway
Wayne Broadway is a writer from Sacramento, CA. He writes fiction, non-fiction, and is currently obsessed with Pomeranians.