Talking to LaKeith Stanfield (Sorry to Bother You, Random Acts of Flyness) is like talking to that cousin at the family cookout who has just smoked a joint and is high on life and metaphysical knowledge.
Yet, his gaze and focus is on the pulse of everything and everyone in the room. It's not often that you get real talk with real ones from leading talent in films, yet Stanfield elevates the conversation to a realm that is similar to a graduate school group discussion and study hall session.
During a set visit for The Photograph, BGN had the opportunity to talk with LaKeith Stanfield about love, Black love, the difference between working with female directors and male directors and more when he took time out of his shooting schedule while on the set of Stella Meghie's forthcoming film The Photograph, in which he plays a journalist named Michael.
What enticed you to play this role?
A lot about the script in terms of getting together and breaking up spoke to my experiences in relationships. I also thought that it would be a new opportunity to see two Black people who are dark-skinned and in love.
Why do you think that seeing dark-skinned Black people in love is such a novelty in the industry?
I think that cinema's quite young, and representation is still blossoming. As a result, we don't see very many different kinds of relationship dynamics quite yet. I think we're working towards that, which is great. For so long, it was dominated by a specific type of love. It would just be predominantly white and that is what we saw. Now, we're starting to see a move in different directions. All kinds of people are finding love in different characters in cinema. We want to continue to keep that going and be a part of these stories and let people know that not only are we also cool humans, but we love like humans, too.
In the context of romance dramas, do you think that a drama is more effective than a comedy? Do you think that millennials make a mockery out of long-term relationships, monogamy, and marriage?
I think that love is such a strange, nebulous thing that it comes in many different shapes and forms. It's really difficult to pinpoint a better way to portray it. I think a good way to portray this is to include all of those: the drama, comedy, and everything in the spectrum in between. Love — it's just such a big thing. It's kind of hard to condense. That's why one movie alone can't be the one thing to change it. I think that collectively these kinds of movies and telling our own stories from our perspective just adds to the conversation in a beautiful way.
As far as love being made a mockery of, not quite. I think that it's just changing the way in which we ingest now.
Do you believe in love?
Yes. I mean it's a difficult thing to answer, because "What is love?" You know what I mean? You just kind of feel it when you feel it, and you know it. I think more than believe. You just kind of know. You know by the way you feel it.
You've recently completed another project by a great female director. Has that experience changed how you work on camera? In what ways is working with a female director different from working with a male director?
It's affected me in ways that I understand and don't understand. For one, a woman's perspective of love is just an interesting thing for me to think about, because I'm thinking about it only from my perspective. Now I have a feminine energy and perspective to look at things, and I think it expands the way I view things. And I'm like, "Well, there's another way to look at it." So, I just include it in my bank of understanding. There's something about a woman running a film set that I really like ever since I've worked with Ava Duvernay, who was the first I've worked with. She was the first woman who I saw command the set in such a beautiful way. It felt motherly, in essence, in a strange way. I take that with me every time. It always feels that way. Like, you know, a big mama running the ship.
Are there any particular narratives and aspects of love that you feel aren't depicted enough in Hollywood? To be more specific, what does this film depict that hasn't been depicted before?
I love seeing us. I love seeing Black family dynamics, where the family is full and everyone's present. Everyone's there and they're just a normal family. I love seeing those two pictures, because I think they're just not there often. There can't be enough of that. I'm interested in making people realize that there are plenty of Black families that exist together now, and they're cool. Things like this just humanizes us.
Generally speaking, women are more naturally inclined to go see a film like this. Why should male audiences come and see this film?
I think that we're more alike than different. We spend a lot of time trying to make ourselves different. That comes out of fear, and it happens among us in ourselves more than anybody else. I look just like you, but for some reason I've got to create a million reasons why I'm different than you. Instead of looking at it like that, we should spend more time looking at ways that we are the same, which is why I like telling stories. There's one love. There's one hate. There's one fight. There's one embrace. There's one sex. There's one. Everything. These stories help us learn.
This interview has been condensed for clarity.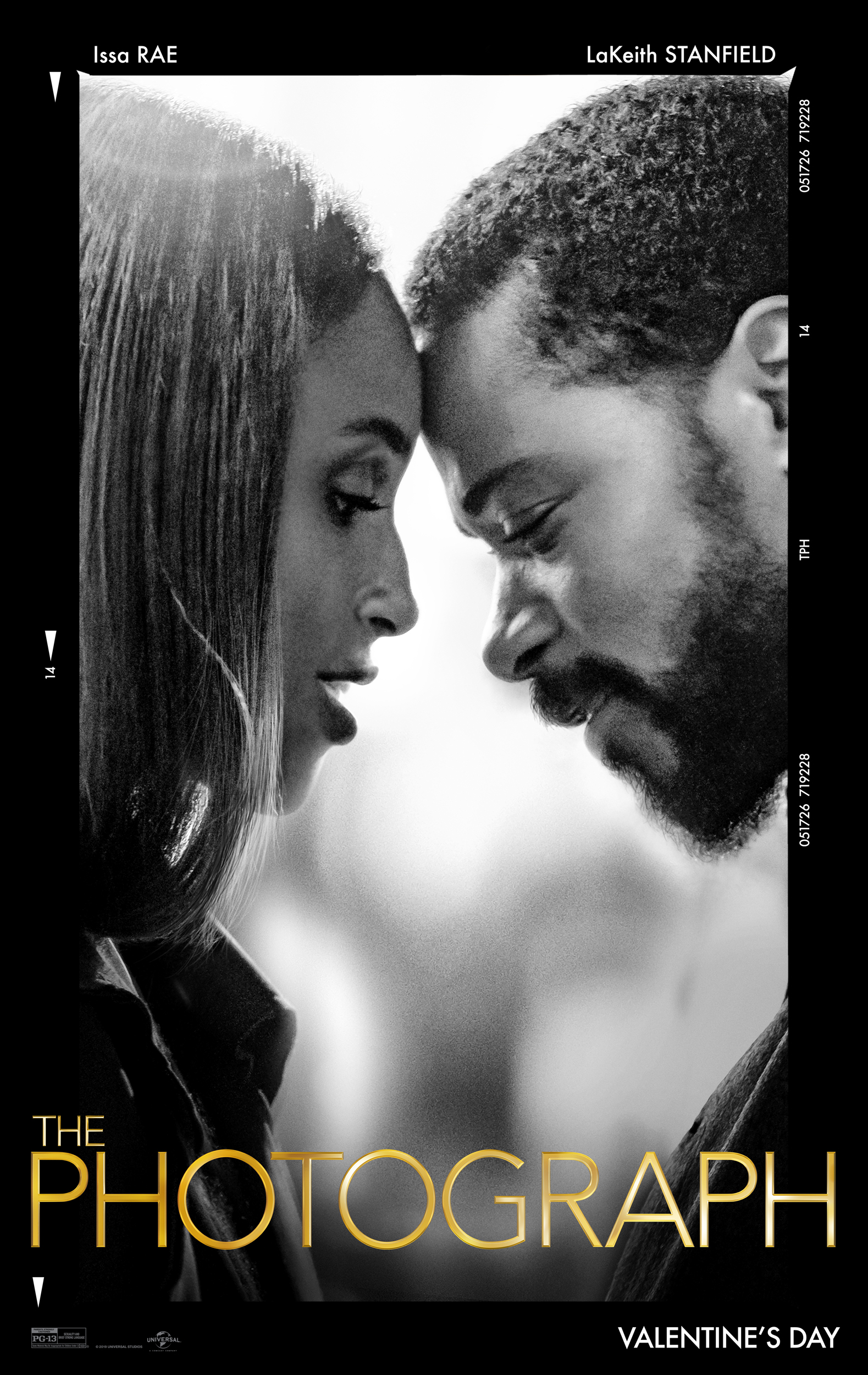 The Photograph is set to release nationwide on February 14, 2020.
Lynnette Nicholas
Lynnette Nicholas is a NYC based writer, freelance journalist and voice actress. She writes about: women, black women, parenting, faith and pop culture. You can find her on Twitter posting inspirational content for women and young girls (@truelylynnette), or Instagramming (@lynnettenicholas).