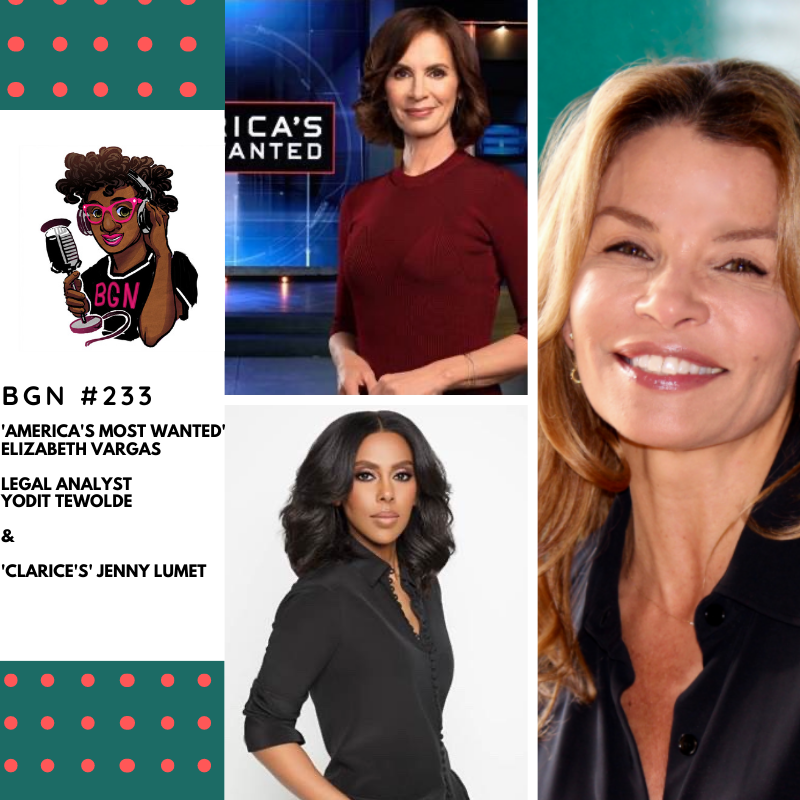 In this 3-segment episode of the Black Girl Nerds podcast, we welcome true crime and fictional crime fans everywhere to tune in!
Our first segment begins with co-creator and executive producer Jenny Lumet of the CBS series Clarice.
Clarice is set in 1993, a year after the events of The Silence of the Lambs. The series is a deep dive into the untold personal story of Clarice Starling (Breeds), as she returns to the field to pursue serial murderers and sexual predators while navigating the high-stakes political world of Washington, D.C.
Host: Ryanne
Our second segment features legal analyst Yodit Tewolde. She is a trial lawyer, legal analyst and journalist. With an established career as a trial attorney and staunch advocate for criminal justice reform, Tewolde's legal expertise has been an asset for media outlets. Yodit's depth of experience and knowledge of the legal system and its inner workings makes her invaluable in her roles as host and managing editor of Making the Case with Yodit, her new primetime show on The Black News Channel ("BNC") premiering in April 2021.
Host: Ryanne
In our final segment, we interview award-winning journalist and host of America's Most Wanted Elizabeth Vargas. Vargas hosted the ABC news magazine 20/20 for 15 years. Prior to that, she was the anchor of ABC's World News Tonight and the news anchor on ABC's Good Morning America. She has traveled the world covering breaking news stories, reporting in-depth investigations and conducting news-maker interviews with world leaders, interviewing everyone from the President of the United States in the Oval Office to the President of Afghanistan.
Host: Ryanne
Music by: Sammus
Edited by: Jamie Broadnax