Polynesian Perspectives on the Film Industry: White Washing and other Issues
HawaiiCon Panel Discussions
Whitewashing. Ugh. A somewhat standard practice in the film industry and the reason I keep my dollars in my pocket when films like Dr. Strange, Gods of Egypt, and Ghost in the Shell debut on the big screen. Whitewashing; that practice that would portray the world as being entirely inhabited by white heroes and heroines. Whitewashing is why Emma Stone played a part Hawaiian, or hapa woman, a few years ago in the film Aloha instead of a hapa Hawaiian actress. Whitewashing takes opportunities from perfectly talented actors of color and folks are tired of it.
At this year's Hawaii Con 2017 (September 14 – 17) a panel of actors of Polynesian descent sat down and had a discussion on the issue of whitewashing and how it has impacted them professionally. Like many underrepresented groups in the industry, the panelists shared stories of invisibility, colorism, and how they've had to sell themselves as racially ambiguous to get work. Though their experiences were somewhat disheartening, they remained hopeful and spoke on ways to improve Polynesian and Pacific Islander visibility on the silver screen. Here are the highlights from their insightful conversations.
When an Irishman Plays a Native Hawaiian…
The panel opened with a brief introduction on whitewashing and touched on recent films that were guilty of choosing white actors to play non-white roles. While actresses Scarlett Johansson and Emma Stone were mentioned, the lead actor cast to play Native Hawaiian Benehakaka "Ben" Kanahele in the upcoming film, Niihau, was of special concern.
For those of you unfamiliar with this most recent incident of cinematic whitewashing, Niihau
tells the true story of Kanahele; a Niihau resident who thwarted the efforts of a Japanese fighter pilot during World War II. The film is being shot in Melanesia by UK director Gabriel Robertson, and Kanahele is portrayed by Zack McGowan (
Black Sails
and
Shameless
); a blue-eyed white dude with a slight tan and no Hawaiian or Polynesian ancestry. The telling of Kanahele's story is super important, as there are so few films exploring Hawaiian narratives. Whitewashing Kanahele with McGowan is not only morally and ethically infuriating, it's historically inaccurate.
According to Gina Bowes, white actors need to stop taking roles that are meant for PoC. Bowes mentioned that she loves Ed Skein for this very reason; he stepped away from the role of Ben Daimio in Hellboy, a move that she deems praiseworthy. The panel agreed that diversity behind the camera, in the casting rooms, and in the film financing sector would help battle whitewashing.
New Zealand has a great film industry, but there are still problems, especially when casting for big Hollywood films, like Lord of the Rings.
Daniel Logan spoke at length about how films like The Lord of the Rings put New Zealand on the map as a filming destination. However, he did point out something that too many PoC actors have experienced during their career; getting cast as villains, monsters, or tertiary characters. In The Lord of the Rings, which boasts an almost entirely white main cast, the goblin and orc roles fell to the actors of Polynesian descent. Logan expressed some frustration with having these opportunities available to actors of Polynesian descent, while playing a leading role is like winning the lottery. He was lucky enough to be part of the Star Wars franchise but still faces challenges in the wider market. Logan revealed that when he moved to the US to further his acting career, many of the roles available to him were bit roles and his thick accent turned casting directors off.
Author's note: I'm so disenchanted with Peter Jackson after learning that all the orcs were largely people of color. I'm disappointed, Peter. Do better.
If you sound "white" that's just right.
Gina Bowes spoke about her career as a voice actress and how sounding "white" has helped her get jobs. She shared stories in which casting agents were surprised she wasn't white upon meeting her in person. Bowes also revealed that she uses the racially ambiguous G.K. Bowes instead of her full name, which is Gina Kealiʻinohomoku Bowes. She does this to increase her chances of booking gigs, as a Polynesian name could result in her audition packet getting tossed. When it comes to her family, Bowes has noticed that when her son, Kannon Kurowski goes up for auditions, he gets jobs easier if the casting directors think he's white (he pulls from his father's side).  It's an unfortunate reality, but it's something Bowes feels that she's had to do. To paraphrase her words, "You gotta put food on the table."
Hollywood thinks that Polynesians should look East Asian.
Bowes shared that one of her films about Pacific Islanders didn't qualify for a film festival because she didn't look East Asian enough. There's this misconception in the film industry that all Polynesians have light skin and Asiatic features which simply isn't true. This frustrates the actress who, before focusing on voice acting, was cast as African American (she turned down such roles because she did not want to take work from AA actresses) and Latinx characters. Bowes has been mistaken for everything but a Pacific Islander because she has dark skin and full features.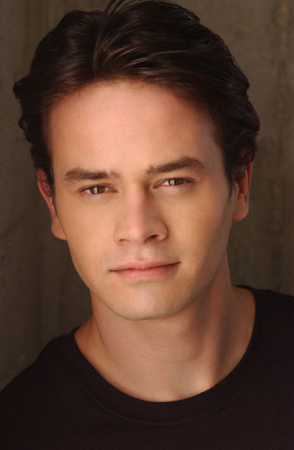 Daniel Logan has had the opposite experience of Bowes. He's often perceived as too white to be Polynesian, especially when working in New Zealand. Logan revealed that when he first started his career, he auditioned for a milk commercial as rugby player, Michael Jones. He was told he was too light to play Jones who is of Samoan descent. Logan, who is Samoan and white, felt weird about being told he couldn't play a Samoan. Though he did get the role after performing several rugby stunts, the experience has stayed with him (he was nine years old at the time of the audition).
In America, however, Logan's experiences are like that of Bowes. He is too ethnic looking to play a lead role and is cast as secondary characters. He also admitted that while some accents (British ones) are welcomed in film/television, his New Zealand accent is considered undesirable.
Seeing other PoC succeed in the Industry gives hope.
While there are very few roles for Polynesians in the US film industry, shows like Master of None and the success of films like Get Out gave everyone on the panel hope. PoC in the industry are making strides, and with Black Panther slated to be a blockbuster in 2018, Logan, Au, Bowe, and Kurowski are excited for what's to come. Still, it's a long road for these actors and to sustain themselves in their chosen field, they will have to struggle. Logan will depend on the New Zealand film industry as well as the Con circuit; Kurowski, who is hapa or half white, will go up for white roles; and Bowes will continue to be racially ambiguous and continue with her voice over career.
Gotta put bread on the table.
Written by Jahkotta Lewis
Jahkotta Lewis is a professional archaeologist, an amateur astronomer, and writer. When she is not documenting Pacific Island archaeology, she spends her days hiking through native forests, spelunking within the depths of an active volcano, and watching/reading all things fantasy and science fiction. Follow her on Twitter @jahkotta
Jahkotta Lewis
Jahkotta Lewis is a professional archaeologist specializing in Pacific Island archaeology. When she's not documenting historic and pre-Contact cultural sites, she spends her days hiking through native forests, and hanging at the beach with her three beautiful sons and husband. She also enjoys writing short afro-futuristic stories, engaging the Twitter community, and watching/reading all things fantasy and science fiction. See what she's up to on Twitter @jahkotta