Guest Blogger
BGN works to feature strong, unique content from writers who…
On the eve of SDCC, I was fortunate to attend a special event at the Nobel Experiment bar for the upcoming film, Professor Marston & The Wonder Women. The bar had a speakeasy theme and is located behind a secret door at The Neighborhood Restaurant.
In this gorgeously decorated bar, attendees sipped delicious craft cocktails, noshed on truffle fries and other goodies while learning more about the upcoming film, which is written and directed by Angela Robinson.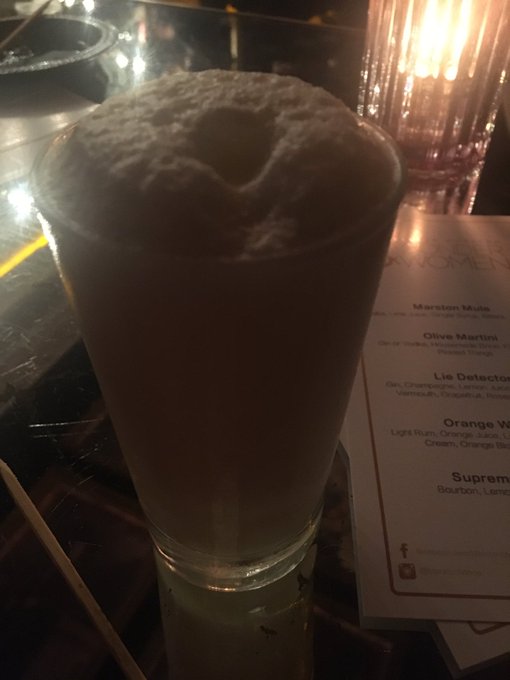 Angela's passion for the project was evident in her excitement while discussing the Marstons' relationship with Olive Byrne, and his various intents with his comic book work and other inventions.
Angela took an eight-year dive into the world of the Marston's for her script. While discussing her choice for the role of Marston, Angela shared she was inspired to cast Luke Evans due to his role in Dracula Untold.
It was also important to Angela to give a closer look to the dynamics of his shared relationship with Elizabeth Marston (Rebecca Hall) and Oliver Byrne (Bella Heathcote), had with Marston. The two women continued to live together for several years after Marston's death, raising their children and continuing to pursue their work.
This film is on track to showcase the life and creative talents of a remarkable man and the women that were integral to his work.
Kai Charles is a Medical Professional, Jedi Hopeful, and Independent Book Reviewer at Fiction State of Mind. You can also find her on Twitter @yogikai, tweeting about all things relating to Books & Geek Culture Blog.
Guest Blogger
BGN works to feature strong, unique content from writers who speak to our niche. If you are interested in having your work highlighted contact jamie@blackgirlnerds.com to be featured as a guest blogger on the site.