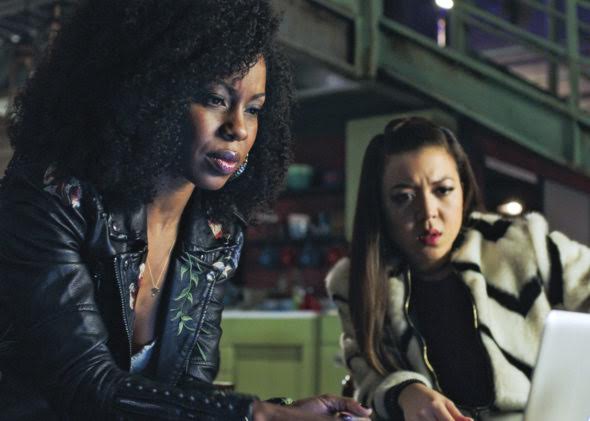 Guest Blogger
BGN works to feature strong, unique content from writers who…
By Carolyn Hinds
The pilot episode ended with Rebel's former Lieutenant Charles informing her he would no longer be covering for her erratic behavior on the force, and whatever fallout occurs for her push to get justice for Malik's death will be hers to deal with alone.
This show is pulling no punches. After being caught fighting with a drug dealer, Rebel is taken to her old precinct and her fellow brothers and sister in arms, either shake their heads or turn away. Rebel was once one of them, but as soon as she decides she's going to stand up for justice, she no longer belongs. This scene was a reflection of what's going on in North American society today; as long as a cop doesn't stray from that thin blue line they're fine with your rough treatment of suspects, but from the time they say "Black Lives Matter", they're excommunicated.
Mack has been going to mandated counseling, giving us the opportunity to see more of Mack and how he's dealing with shooting Malik. Mack reveals that when he was younger, his brother Jimmy (the rude tail cop who's always calling Rebecca outta her name), was beaten up by some black boys, and instead of jumping in, Mack ran to get help. Mack comes to the realization that when he froze, he may have flashed back to that moment, and pulled the trigger as a mental defense mechanism. All of this brings up the issue of cops being allowed to carry guns when they might harbor prejudices, and don't go through proper psychological testing. But lo and behold, Mack was lying because, in a conversation with his brother, it's revealed that Mack actually came back with a bat and beat the black guys, which makes me question if it was Jimmy who was jumped and not the other way around.
There was so much about this episode that can be said, but I'm caught on one scene. A rally was held in Malik's honor in front of the precinct. After giving a short speech in which Renee declared that he wouldn't rest until he got "Justice for Malik," the protestors start to repeat the chant for justice while facing a line of police in riot gear. They barely chanted for a minute before Renee, fearing an escalation, calls for them to stop, stating that this isn't what Malik would've wanted. That bothered me. How can a group of people, coming together calling for justice not be what someone would want when they have been unlawfully murdered? The way this scene ended seemed both abrupt and disingenuous, declaring that Malik or any other victims of police violence (especially when names like Sandra Bland and Freddie Grey were mentioned) wouldn't want people to fight on his behalf, to me is utter nonsense.
The episode ends with Rebel going to the house of April, the only female cop who was there the night of the shooting, and the only cop who didn't fire her gun. After a failed previous attempt, Rebel goes to persuade April to speak up, but Rebel discovers that April has been murdered. It seems the department is willing to cover up what happened that night, but to me killing April seems a little extreme, leading me to conclude that there may be a bigger issue, and once she keeps digging deeper, she might not be able to pull herself out.
My musings on this episode.
I'm not sure if I trust Mack. I'm looking at him with major side eye.
BET needs to handle this particular storyline carefully, for if they don't, it's going to blow up in their faces.
Rebel's wardrobe styling is on point.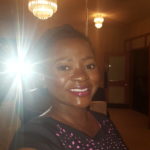 Carolyn Hinds: " I'm a Barbadian living in Toronto, Canada, I'm a nerd who spends time coming up with plot theories for TV shows, and avid fan of Jane Austin, my favourite shows are The Walking Dead, The Expanse and blackish. I'm an avid reader and will do karaoke anytime anywhere".
Guest Blogger
BGN works to feature strong, unique content from writers who speak to our niche. If you are interested in having your work highlighted contact jamie@blackgirlnerds.com to be featured as a guest blogger on the site.