Guest Blogger
BGN works to feature strong, unique content from writers who…
Written by: Megan Maher
The entire cast of On My Block is outstanding and my personal favorite character is Monse Finnie, played by Sierra Capri. Monse is a teen impacted by gang violence. In season 1, Sierra gave an inspired performance and portrayed Monse with true authenticity and grit. During the sit-down interview with her, I was beyond impressed by her. She is charming, informed, and oh so talented!
What do you want to tell us about your character coming into this season?
She is evolving into a woman in the sense that she is more independent, and she is more open to change. We are going to see the tomboy phase kind of pass.
How do the Cesar and Monse relationship evolve now that they are public?
It's all about growth to me. They still have a lot of ups and downs and will continue to go through trials and tribulations even though they care for each other deeply because again they are just kids. Even though they care for each other very deeply, individually they have a lot of things happening in their life. However, they are still able to use each other to help them get through what they are going through. More than anything I think we will get to see them both grow.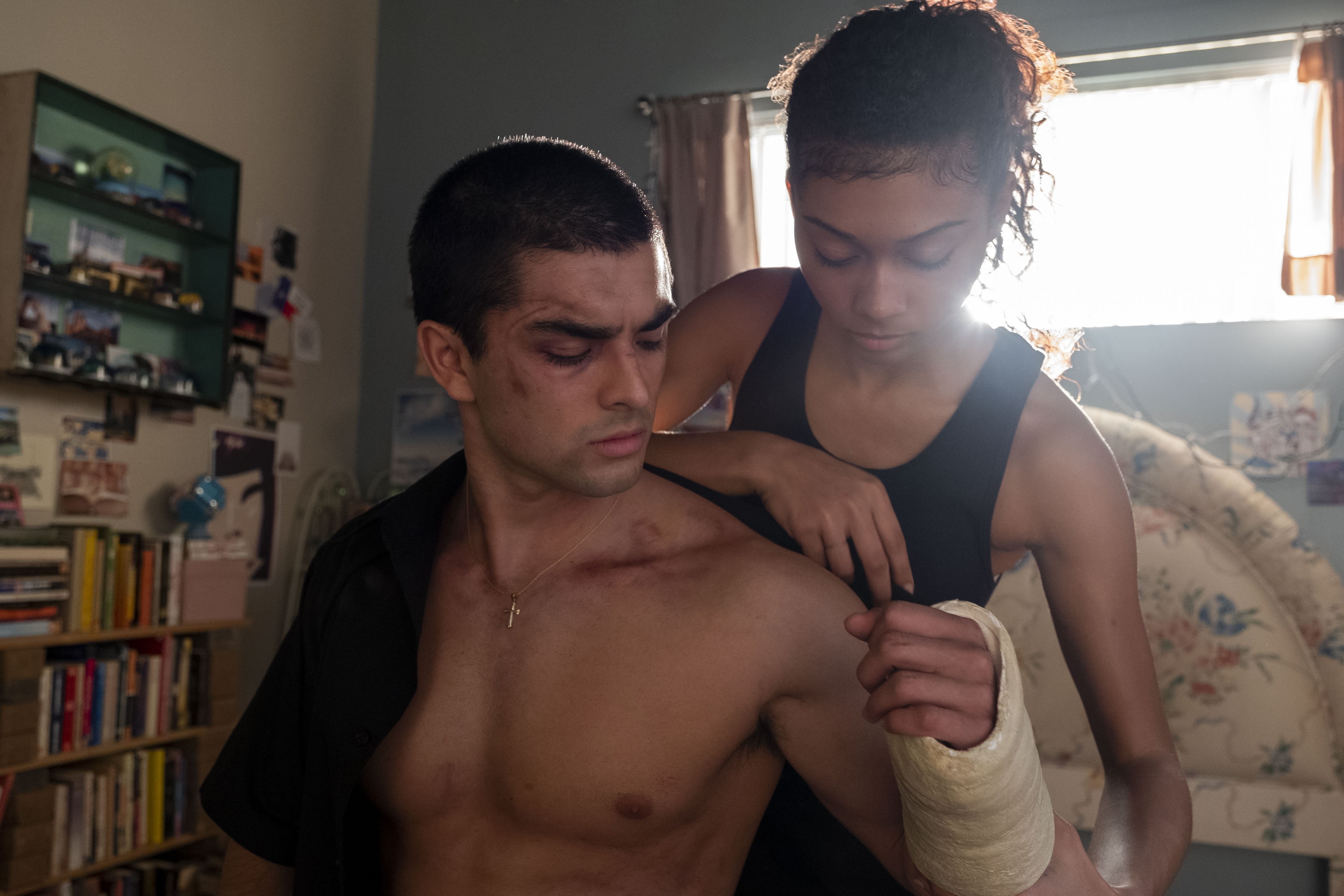 Does Monse change the way she sees Cesar after everything that happened in the season finale involving the shooting?
After the shooting, Monse changes her view on a lot of things, not necessarily just him, but in life in general. Like who she wants and does not want in her life. She focuses more on what is best for her. This season especially, because in season 1, I felt like she focused more on other people and not herself. So, I am really happy that in season 2, she will focus on what she needs and not what she wants.
Will we learn more about her background and her family, her mom specifically?
Yes. Piggybacking on the last question, I think that is one of the things that influences her to want to pursue a relationship with her mom and focus on what is important. She doesn't want to miss out on anything because you never know what could happen tomorrow. I think that is what we all learned at the end of season 1.
Are we going to learn about her culture and where Monse fits in, in these two different worlds?
We learn where she fits in and also where she is accepted. That will influence a lot of the episodes (in season 2) that come after a certain point. There is something that happens, and it will change everyone's opinion on what we all thought that we knew about her background.
How does Monse reconcile the new information about her identity and what is that journey like for you as an actress?
To be able to play someone who is Afro-Latina in general and to not understand where you come from or who you should identify with based on your physical appearance is already, I feel like a struggle. And so when you do try to understand where you come from and you realize that you may or may not be accepted. What do you do? This season is a turning point for her life. It will change her I'm pretty sure for the rest of her life for the good or for the bad.
Now that Monse is looking more inward and her focus is not so much on the group, how does that affect those relationships?
Some it helps and some it hurts. Monse is trying to do what is best for her right now and not everyone will be happy about that because we are all going through things and we all use each other to lean on. It is very interesting to see how their reactions are when Monse says it's my time to focus on me, I can not worry about how everyone else is doing. Monse must do what is best for her and figure out who she is as a person.
Was it important to you that Monse will be looking more inward this season versus who she is in those relationships?
Absolutely, because I have never been one to think that you should find yourself in someone else. So, for her to be able to separate herself from the guys as a whole is important, because she has been surrounded by males her entire life and she has never had a female influence in her entire life. Just to watch her journey this season, everyone is going to be really happy to see it. I am very happy to see it. I can't wait!  
With Jasmine coming into the group, how does it change the dynamics for Monse?
For Monse, I don't think she realizes it yet, but it's going to help their dynamic and Jasmine will help everyone get through what they are going through. She is just so much fun, and light-hearted. Even when Jasmine has other things going on, she likes to make other people laugh and feel good. Eventually, we will see Monse and Jasmine's relationship evolve, and I think the audience will be happy about that. I am excited for more female power and for unity. That is what I am very excited about. (Regarding the relationship in season 1 with Monse and Olivia) I am sure most people thought there would be some sort of competition because of Cesar, but it's not always about who wins, sometimes it's just about uplifting and I love that.
On My Block season 2 releases globally on Netflix March 29, 2019.
Guest Blogger
BGN works to feature strong, unique content from writers who speak to our niche. If you are interested in having your work highlighted contact jamie@blackgirlnerds.com to be featured as a guest blogger on the site.