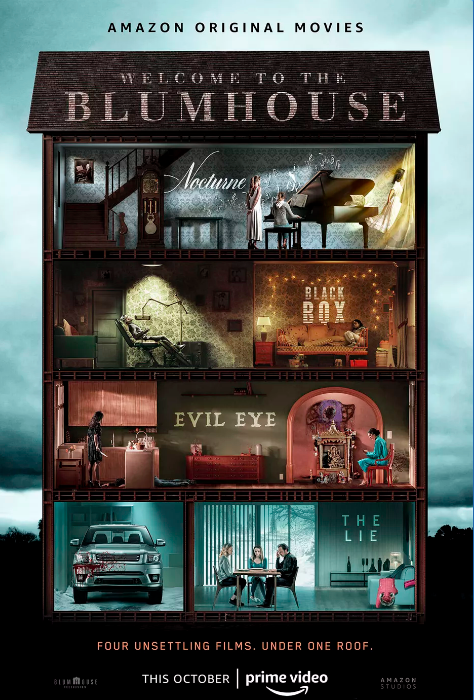 Black Girl Nerds and Entertainment Weekly are excited to co-host a thrilling conversation for "Welcome to the Blumhouse" featuring four original genre thrillers from Amazon Studios and Blumhouse Television: Black Box (October 6), Evil Eye (October 6), The Lie (October 13) and Nocturne (October 13).
The legendary producer and founder of Blumhouse Productions, Jason Blum, and special guest Jamie Lee Curtis will kick off the event with a discussion, followed by the trailer reveals and we will have a Q&A with the incredibly diverse group of filmmakers behind these unsettling visions.
#WelcomeToTheBlumhouse
Black Box
(October 6 on Amazon Prime)
After losing his wife and his memory in a car accident, a single father undergoes an agonizing experimental treatment that causes him to question who he really is.
The Lie
(October 6 on Amazon Prime)
When their teenaged daughter confesses to impulsively killing her best friend, two desperate parents attempt to cover up the horrific crime, leading them into a complicated web of lies and deception.
Evil Eye
(October 13 on Amazon Prime)
A seemingly perfect romance turns into a nightmare when a mother becomes convinced her daughter's new boyfriend has a dark connection to her own past.
Nocturne
https://www.youtube.com/watch?v=7AoGu5WxduM&feature=youtu.be
(October 13 on Amazon Prime)
Inside the halls of an elite arts academy, a timid music student begins to outshine her more accomplished and outgoing twin sister when she discovers a mysterious notebook belonging to a recently deceased classmate.