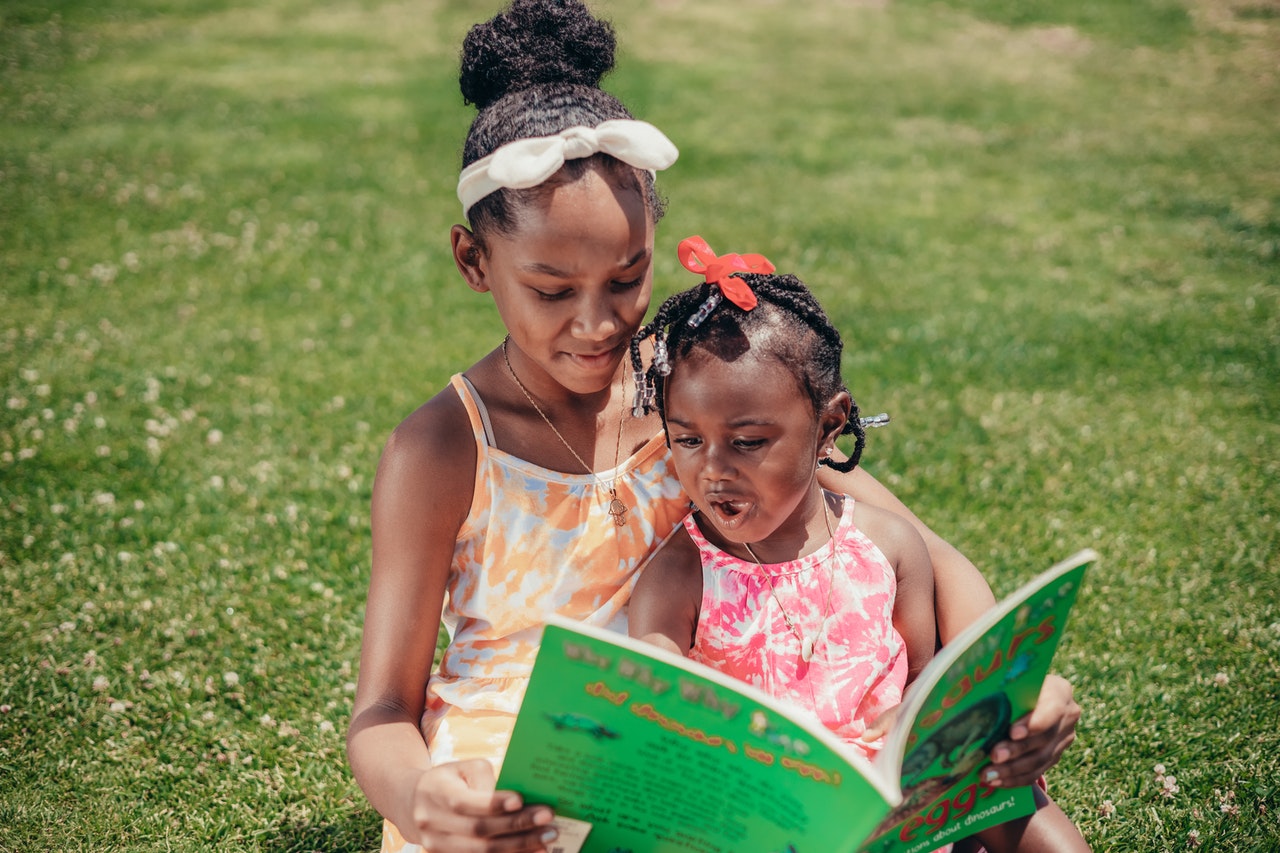 Stories that feature Black girls are vital, and they don't always need to be about struggling with racism or social pressures. My round up includes five books every little Black girl should read to nourish their gifts, confidence, courage, and self-love. For Black girls, these books offer an opportunity to identify with characters who look just like them. These books have themes that allow Black girls to look in the mirror after reading them and speak words that affirm their humanity and individual genius.
I have two nieces ages 3 and 5, and I gifted these books to them last Christmas. They love them all and want my sister to read them to them every night. These books will inspire Black girls to dream and know that anything is possible for them.
Zoey the Unicorn Can Do It by Aria and Dayna Bolden
Nine-year-old Aria, Super Cool Aria as she's known on Instagram, loves to inspire kids to dream big and be confident in themselves. She's written this book along with her mom to inspire kids to be confident and dream big. In this book, she shows her new friend Zoey the Unicorn that she can be whatever she wants to be and inspires her to be confident in her dream careers. The daughter of lifestyle blogger and creative entrepreneur Dayna Bolden, Aria has been encouraged to think big and dream boldly her whole life. Aria witnessed her mom leave corporate America and build a lifestyle brand — and now, she's joining her in creating a brand of her own.
I Am Enough by Grace Byers
This beautiful, lyrical ode to loving who you are, respecting others, and being kind to one another comes from Empire and Harlem actress Grace Byers and talented artist Keturah A. Bobo. "We are all here for a purpose. We are more than enough. We just need to believe it." This book is such a great celebration of a little girl's confidence and belief in her capabilities. I loved the graphics — her afro — the children of different cultural backgrounds and capabilities. The message was one of loving yourself and loving others who are different. This particular line had me: "We are right here to live a life of love, not fear… " I took that one in for myself. It really resonated within me.
Girls Like Me by Valerie Thompkins
This book is beautifully illustrated and introduced young girls to careers that are STEM (science, technology, engineering, and math) related. The author incorporates illustrations to emphasize the various positions available. Girls Like Me follows the journey of a curly-haired little Black girl who explores professions such as an astronaut, surgeon, and pilot. It's inspiring and an easy-to-read picture book that encourages girls to begin exploring occupations at an early age. I can also see this book being used as a teaching tool in the classroom. It's important for girls to see themselves doing anything they want.
The Day I Learned to Love Myself by Sonya Durant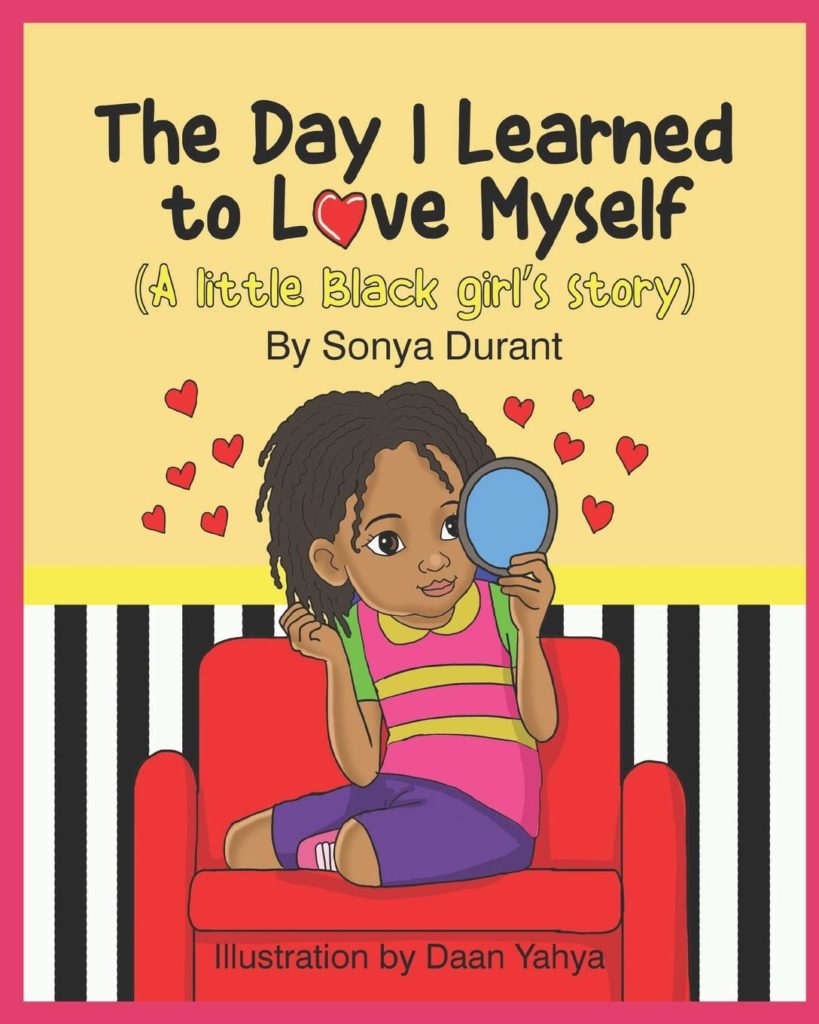 This is from the book: "Dear little Black girl, hi, I'm Sasha and recently, I found out I'm a princess, destined to be a queen; and as are you. I used to think I was not so beautiful and my family doesn't have much money. My clothes were not the best and no one was really nice to me, not even me. But I have to tell you a magnificent secret. We are a wonderful creation! We are wise and beautiful and strong. We are smart and kind and unique in every way. Our skin is dark so that it may shine even at night. Our lips are larger and wider so that we may speak clearly and be a voice for the ones who cannot. Our hair is a reflection of us — big, strong, and healthy. We are leaders, little Black girls! Let us never forget that." It's beautiful. I would have loved to hear this every day as a little girl.
The Me I Choose To Be by Natasha Anastasia Tarpley
This was the book I wish existed when I was a child. I absolutely adored this. It is a testament to representation being important. Black children will read this and see themselves. It's true Black girl magic at its best. It's a great story about being yourself because you are more than you know. The poetic words match the pictures so perfectly and make each image so much more than each could be on its own. A picture really can tell a fascinating story, but when words help that picture go beyond that, then you have real magic. The photos are absolutely stunning. This one is both of my nieces' favorite.
From the book:
What will you choose to be?
A free spirit?
A weaver of words?
A star dancing across the night sky?
A limitless galaxy?
As a child, I always had access to books but sadly, I don't remember seeing a lot of books that I could relate to — books with girls who looked and dreamed like me. Books that celebrate diversity teach girls that it is okay to create their own definition of Black girlhood, in a world that discourages them from authoring their own narratives. When young Black girls can see themselves on the pages of books and they are being celebrated, it helps create a life-long pathway to success and happiness.
Archuleta Chisolm
Archuleta is an author, poet, blogger, and host of the FearlessINK podcast. Archuleta's work centers Black women, mental health and wellness, and inspiring people to live their fullest potential.