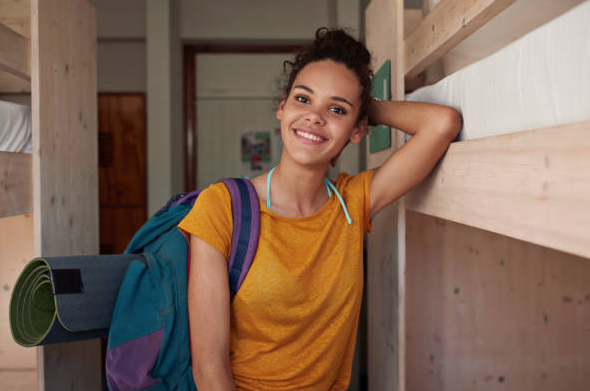 Summer is here, and you're ready for a vacation, but can your bank account handle a trip overseas?
Dreaming about a vacation is easy; however, planning a trip that doesn't leave you scrapping for pennies can be challenging but not impossible.
If you want a relaxing and rejuvenating vacation without going bankrupt, here are ten ways to plan an affordable vacation.
1. Create a budget
The concept of creating a budget around your vacation is to help you decide where you want your money to go. For example, if you're a foodie and want to try international or new cuisines, set a budget for how much you want to spend on eating out. A helpful budget focuses on what you want to do on your trip.
When you know what you want to do and how much you want to spend, ensure you have enough money to cover your trip expenses. If you come up short, see where you can adjust — for instance, shortening the length of your trip to balance your expenses.
2. Choose an affordable location
While popular places such as Cancun, Mexico, and Las Vegas, Nevada, are often the ideal spots for a hot girl's summer, they aren't budget friendly. Deciding on an affordable destination can help you get the most out of your vacation without sending yourself into bankruptcy. U.S. News suggests visiting budget friendly destinations such as Aruba, Williamsburg, Virginia, and Niagara Falls.
3. Book cheap flights
Finding affordable flights that won't have you flying a duck-taped airplane is possible with the right strategies. The key is to remember the timing and destination. With search engines such as Google Flights, you can select a calendar view to see the different flight prices for the month and the following month. To fly for less cost, you'll need flexibility in when you can travel.
Another helpful flight finder is Skyscanner. Their fly-anywhere option will show you destinations you can fly to for a reasonable cost.
4. Find affordable accommodations
Hotels aren't the only option for a warm bed and hot shower.
Airbnb is a convenient platform that allows you to book accommodations within your specific price range. If you're traveling to a popular city, you can usually save money by booking places outside but near the city.
Hostels offer affordable options for guests, such as shared dorm rooms, shared private rooms, and evening camping options.
House sitting is where you can stay at someone's house for free. An annual fee is required to register as a house sitter, along with agreeing to watch homeowners' pets while they are away on vacation.
House swaps are a conventional way to travel for less. As is evident by the name, you would trade houses with someone who lives in a different location.
5. Look for free activities
You don't have to spend much money to have fun at your destination. Try out some free activities such as free walking tours, famous monuments, hiking, open-air markets, and wandering around the city talking to locals.
6. Be aware of the exchange rate
Not understanding the exchange rate can cause you to overspend. Ensure you know how your currency transfers into the currency of the country you're visiting. If you don't want to worry about doing the math, try downloading a currency converter app. In addition, when you pay with a debit or credit card, you'll often get asked to pay in other U.S. dollars or local currency. Always pay in the local currency because your bank will give you the best rate.
7. Try out low-cost trips
A memorable vacation isn't always about traveling to an expensive foreign country. You can take many low-cost trips, such as camping, a road trip, or visiting family members in other states.
Remember, the point of a vacation is to break away from your routine, relax, and enjoy a new environment. A less conventional trip can offer the same relaxation without the high cost.
8. Travel with friends
The key to saving money while on a group trip or traveling with friends is for everyone to agree to the total cost of a trip. In addition, when traveling with a friend or friends, make agreements on which costs will be yours and which costs will be shared.
Discuss your budget with your travel partners and ensure everyone agrees with who pays what.
9. Use different means of transportation
As exciting as it is to be flown thousands of miles into the air and look down on the city that fades away into specks, plane tickets aren't always cheap.
Yet airplanes aren't the only means of travel. Consider traveling across the country by train, renting or car, or even a bus. Additionally, suppose you travel somewhere that needs a plane. In that case, you can still save money but utilize local transportation and not always rely on taxis.
10. Travel locally
Drinking a rum coke from a coconut on some island in the Bahamas is the dream. International travel is exotic and appealing. Yet the recipe for a fun vacation isn't limited to international visits. Sometimes the best way to travel on a budget is to visit local places near your hometown. You'd be surprised how many hidden gems are in your same area or state.
Kiersten Brown
Kiersten is a freelance writer and coach. As a writer, she has written for Travel Noire, Passion Passport, BAUCE mag, and various travel and lifestyle blogs. As a writer, her goal is to write content that inspires others to take action. As a coach, her goal is to empower women to be their most authentic selves. In her free time, you can find her dancing to any song any where.