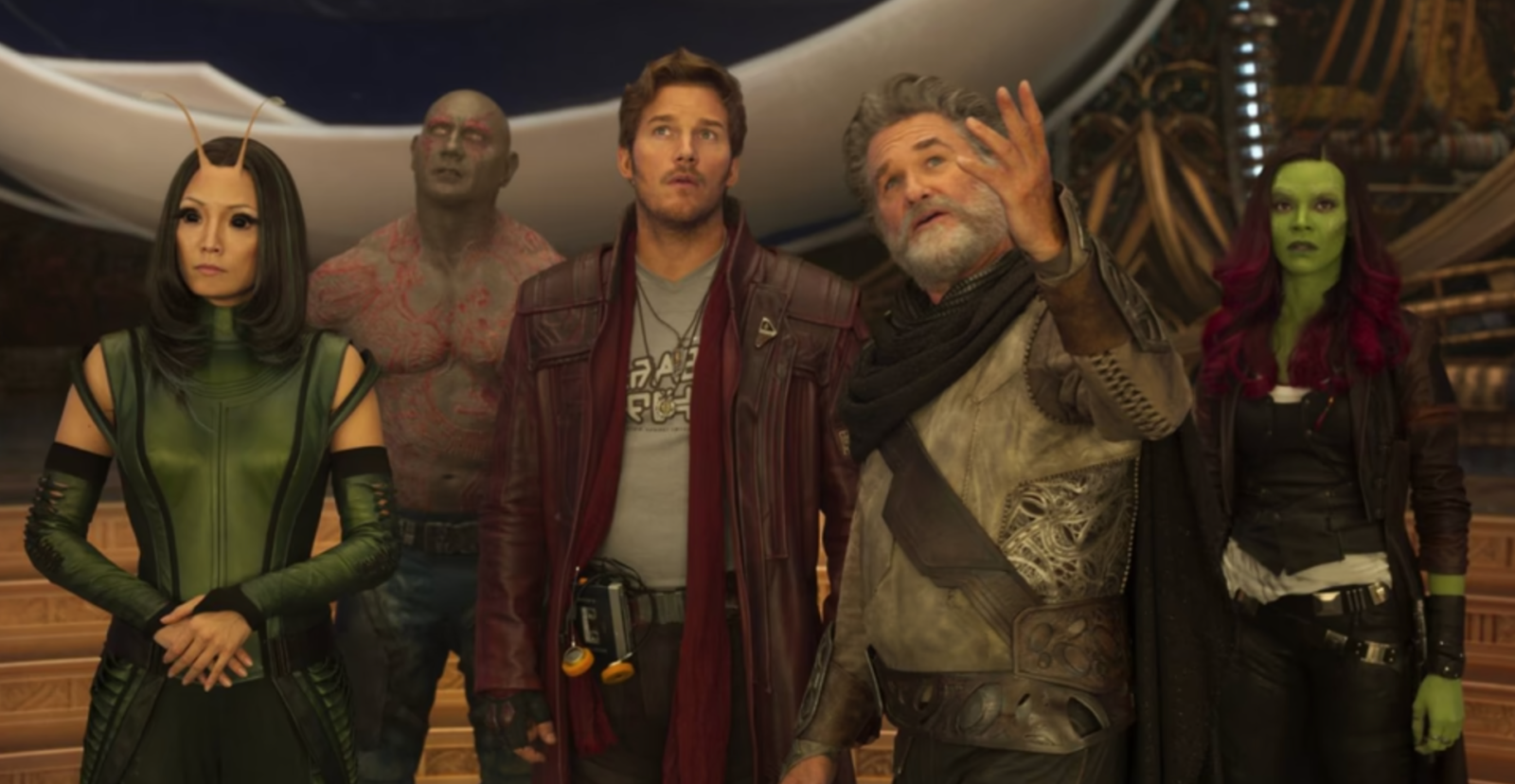 Guest Blogger
BGN works to feature strong, unique content from writers who…
Written By: Lorna Hanson
Yes, Marvel Studios has finally released the much-awaited trailer for this much-anticipated film. The two-minute and thirteen-second clips are action-packed and begin with Rocket Raccoon imploring (the very cute) Baby Groot not to press the red button. We can all guess what will probably happen there.
The trailer features British band The Sweet's "Fox on the Run" set behind scenes of our favorite space misfits as they fight, bicker, and roast each other through various skirmishes. At one point, Peter Quill, being questioned by Pom Klementieff's Mantis, involuntarily reveals that he has certain feelings for Gamora—and no, not romantic feelings.
Writer and director James Gunn have set an interesting stage for the sequel to the 2014's Guardians of the Galaxy. The cast will return as their previous character. We have Peter Quill/Star Lord (Chris Pratt), Gamora (Zoe Saldana), Rocket Raccoon (voiced by Bradley Cooper), Baby Groot (voiced by Vin Diesel), Drax (Dave Bautista), and Nebula (Karen Gillian).
Newcomers to this corner of the Marvel cinematic universe are Kurt Russell, Elizabeth Debicki, and Sylvester Stallone.
Guardians of the Galaxy Vol. 2 will hit theaters on May 5, 2017.
Check out the trailer below.
It's showtime. Watch the brand new @Guardians of the Galaxy Vol. 2 teaser trailer. Obviously. #GotGVol2 pic.twitter.com/7ZnftZhPwm

— Marvel Studios (@MarvelStudios) December 3, 2016
Written by Lorna Hanson. Questions? Comments? Kudos? Rants? You can reach me at my Twitter handle, @minnepaulitan.
Guest Blogger
BGN works to feature strong, unique content from writers who speak to our niche. If you are interested in having your work highlighted contact jamie@blackgirlnerds.com to be featured as a guest blogger on the site.