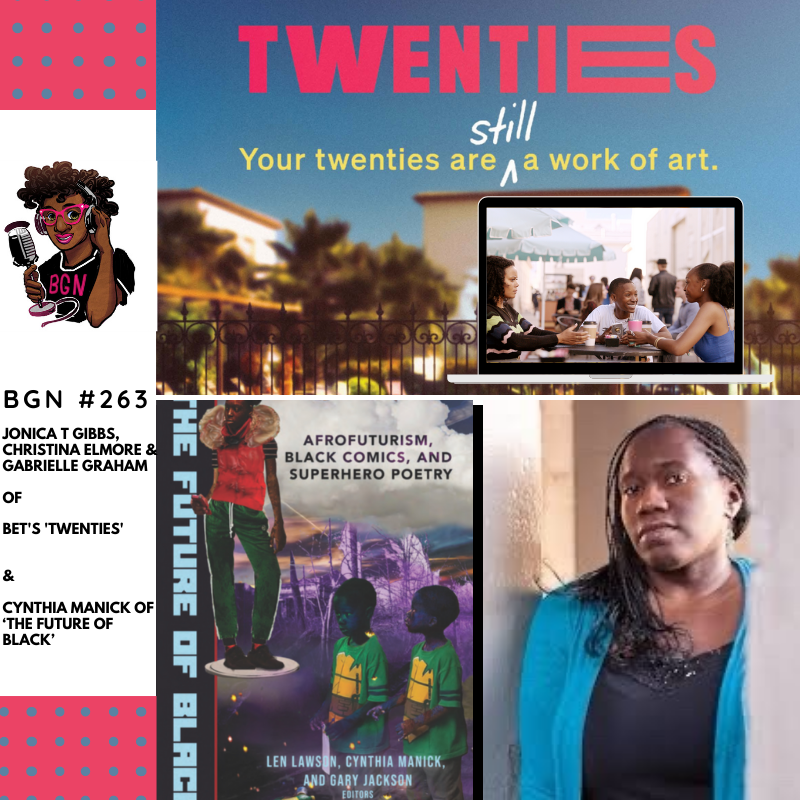 In this week's episode of the Black Girl Nerds podcast, we welcome entertainers in TV and literacy!
Segment 1: From creator, writer, and executive producer Lena Waithe and Hillman
Grad Productions, the GLAAD Media Award-nominated series Twenties follows
Hattie (Jonica T. Gibbs), a masculine-presenting queer Black woman in her twenties. Featured in the segment are actors Jonica T. Gibbs (Hattie), Christina Elmore (Marie), and Gabrielle Graham (Nia).
Host: Stacey
Segment 2: Cynthia Manick is the author of Blue Hallelujahs, which won the 2016 Lascaux Prize in Collected Poetry, and editor of Soul Sister Revue: A Poetry Compilation (2019). She is the co-editor of the new book The Future of Black.
Host: Ryanne
Music by: Sammus
Edited by: Jamie Broadnax