Women's History Month became a national celebration in 1987, highlighting the contributions of women to events in history. This year's theme is "Celebrating Women Who Tell Our Stories." Black women have been doing the absolute most — in a great way — within different forms of media and storytelling: print, television, stage, screen, podcasts, news, and social media.
We are constantly shown images of alternative-Black girl aesthetics. There was a time when Black women and girls faced excessive alienation in every form of entertainment. Although much progress has been made, we can't be held down. Here are 10 Black women we love and who give us all the inspiration, information and Black Girl Magic we will ever need.
Sheryl Lee Ralph
The original dream girl. For more than four decades, Sheryl Lee Ralph has entertained us on Broadway, in movies, and in our homes, with roles on iconic '90s sitcoms like Moesha. Now, we get to enjoy her every week as Barbara Howard on ABC's Abbott Elementary. We all shed tears watching her receive her first-ever Emmy Award for best supporting actress in a comedy series. In case you missed her epic acceptance speech, check it here.
Angela Bassett
She's a vibe and always has been. It's been Bassett's ability to work consistently in Hollywood for nearly four decades and to show no sign of stopping. Bassett won the Golden Globe award for her performance as Queen Ramonda in Black Panther: Wakanda Forever, making her the first actor ever to win a major individual acting award for a movie based on Marvel Comics. The evening marked Bassett's second win (and second nomination) at this year's Globes; she took home the trophy for best actress in a musical or comedy for 1993's What's Love Got to Do With It.
Gina Prince-Bythewood
Prince-Bythewood has directed some of our favorite films from her directorial debut Love and Basketball to The Secret Life of Bees to the most recent epic film The Woman King. We love her for showing us such authentic work and how she spoke up on behalf of Black women whose work had been dismissed in the past. She is always challenging Academy voters to see Black women and their humanity, as we are just as relatable as everyone else.
Tamron Hall
In 2020, Tamron Hall made history when she became the first Black woman to co-anchor the Today show. She asks the tough questions and doesn't back down. But she also champions Black women and creates space for them to tell their stories. Hall takes her position as one of the few Black women in daytime television seriously, and it shows.
Tamika D. Mallory
Mallory is an esteemed social justice leader, advocate, and activist. A New York City native, she is an outspoken organizer who has remained a consistent fixture in the civil rights movement for nearly 20 years. Mallory's focus on civil and human rights issues includes extensive work around equal rights for women, economic empowerment, gun violence, criminal justice reform, and police accountability.
Tara Duncan
They say Tara Duncan has the golden touch as Freeform and Onyx Collective president, from overseeing the summer 2021 debut of Freeform's most-watched series ever in Cruel Summer to winning a 2022 Oscar for Best Documentary Feature in March for Onyx Collective's Summer of Soul — produced by musician Questlove. Duncan has also expressed how streaming creates more of a demand of content for audiences of color. We love to see it.
Joy Reid
When you talk about someone who says what needs to be said, and keeps asking the much-needed questions, it's Joy Reid. The MSNBC host of The ReidOut interviews politicians and newsmakers. Reid shares the news with experience on race, justice, and culture.
Audie Cornish
Audie Cornish is an anchor and correspondent for CNN, and hosts the podcast The Assignment. She also appears on CNN covering national, political, and breaking news. In 2005, she won first prize in the National Awards for Education Writing for Reading, Writing and Race: The Face of the Achievement Gap in Schools, a four-part series.
Aisha Beau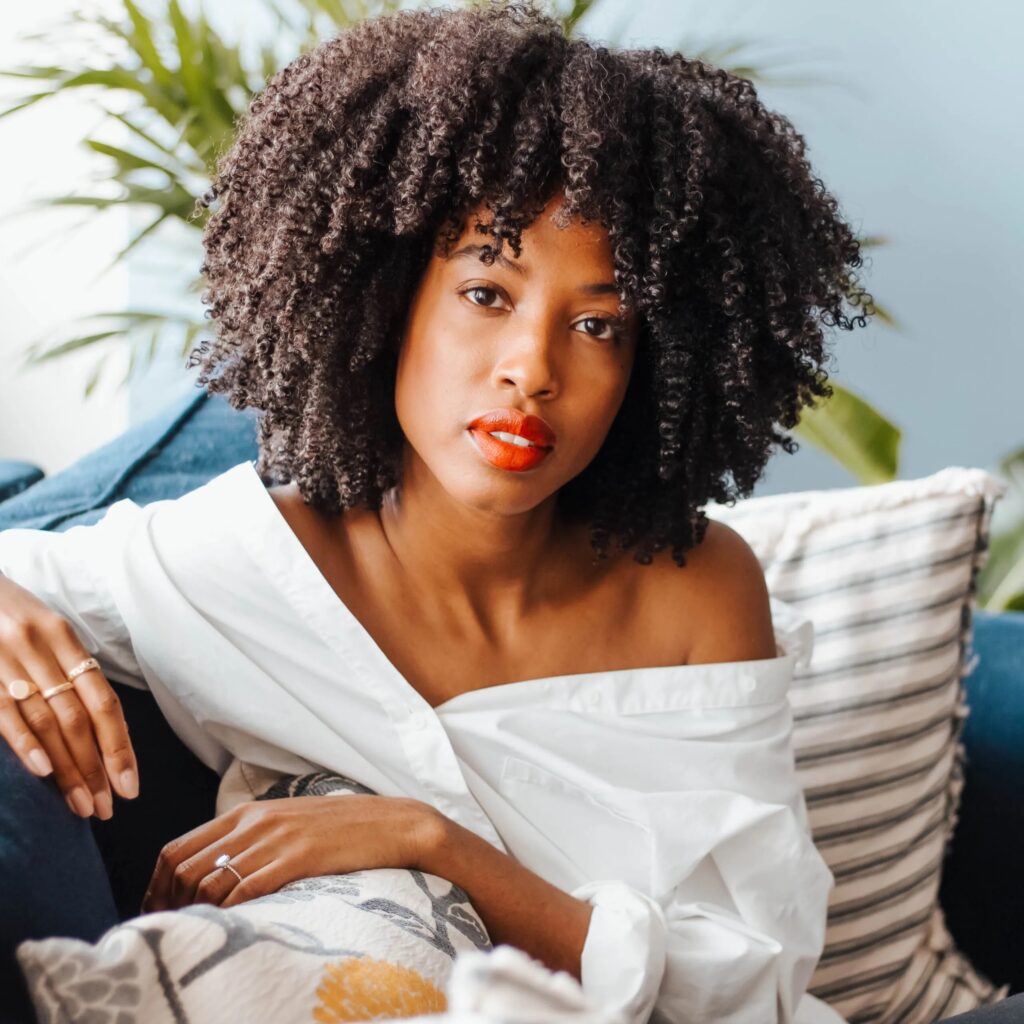 Aisha Beau is a digital content creator, speaker, and founder of AishaBeau.com, which highlights all things self-care for women of color. She specializes in writing about beauty, lifestyle, and wellness topics. Beau's podcast, Re-Written, is a must-have in the self-care toolbox. Her Black in Blogging series on Instagram has helped me to be more intentional with growing my own influence.
Demetria L. Lucas
The former Essence editor has been dubbed "the Black Carrie Bradshaw" by the Washington Post. Demetria L. Lucas is a DC-based award-winning author, journalist, and media personality. I'm not the only one who waits anxiously for new episodes of her Ratchet and Respectable podcast. It's the cultural commentary you didn't know you needed. Once you hear it, you won't be able to do without it.
When Black women lead trends and have voices in media and storytelling, it can be both therapeutic and revolutionary. Black women are leading an ongoing renaissance in Hollywood, not only creating some of the best shows on television, podcasts, and content on social media, but also changing the game by opening doors for others to follow in their footsteps.
Archuleta Chisolm
Archuleta is an author, poet, blogger, and host of the FearlessINK podcast. Archuleta's work centers Black women, mental health and wellness, and inspiring people to live their fullest potential.