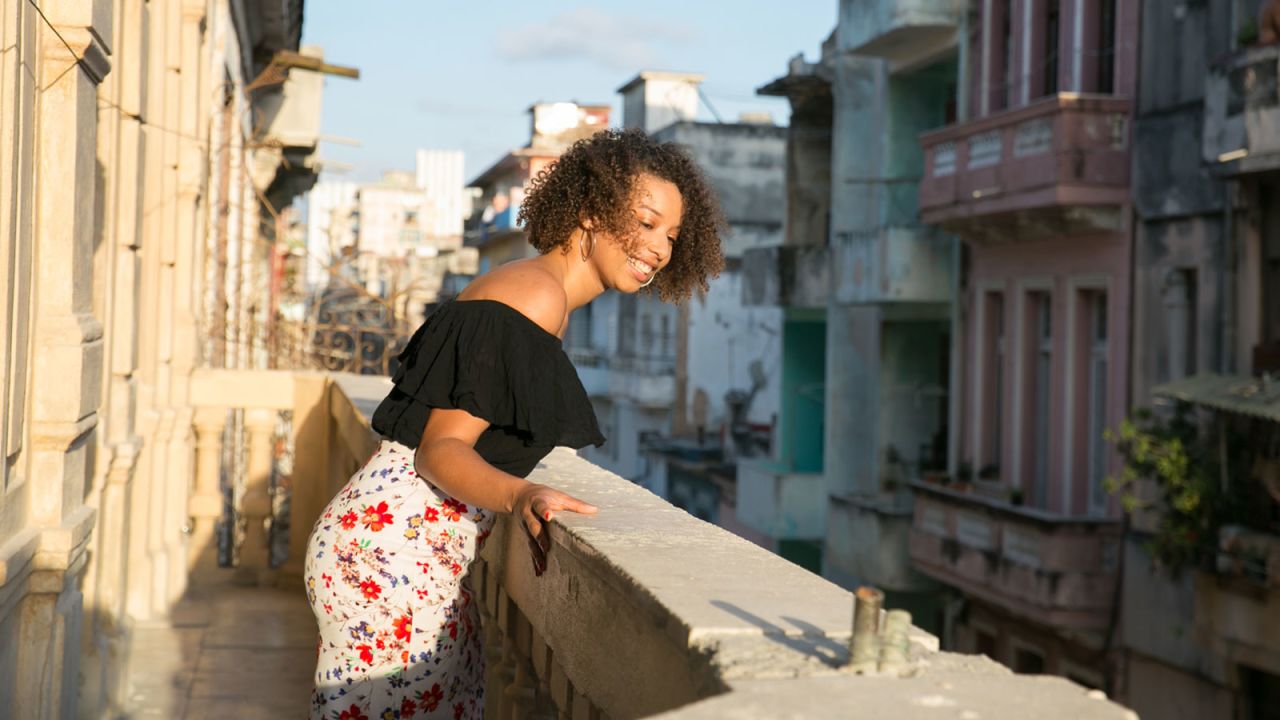 As you plan your summer travel itinerary, consider visiting one of the many Black-owned hotels across the United States and around the world. Whether you are flying or taking a road trip, exploring a new city or relaxing on the beach, traveling by yourself or with the family, there are amazing options for where you can stay. Opting to stay at Black-owned hotels not only helps to support their growth but increases our presence in an industry that lacks representation.
For many Black travelers, unconscious bias and racism within the travel industry can often make experiencing new places just something to dream about. When choosing accommodations, we expect safety, respect, and options that work within our budget. But even dating back to the early 1900s, Black people were denied access to public accommodations because of the color of their skin. Everywhere wasn't a safe place, which led to the rise of the Green book as a much-needed resource. Needless to say, Black travelers have often been forced to settle for less.
In a recent report from the National Association of Black Hotel Owners, Operators and Developers (NABH), only two percent of the hotels within the U.S. are owned by African Americans and these are usually family-owned. The NABH advocates to increase the number of Black hospitality entrepreneurs in the industry and boost wealth within communities.
Here is a list of 10 Black-owned hotels and resorts that are sure to make your summer travel the best it's ever been.
Middleburg, Virginia
Owned by BET co-founder Sheila C. Johnson, this resort and spa is on a gorgeous, manicured property and has 168 spacious rooms and suites, a massive spa, hair salon, fishing pond, equestrian quarters, and more. The hotel was modeled after Johnson's personal home just a few miles down the road and designed to look as if it's been there for generations.
Morocco
Situated on nine acres of land in Marrakesh, this is one of the most stunning boutique hotels. It captures the essence of the city's beauty. Founded in 2001, it is the only Black-owned and woman-owned hotel in Morocco. Enjoy a botanical garden, tennis courts, cooking classes, camel rides, and world-class dining experiences.
Baltimore, Maryland
This hotel is considered one of the most well-known, luxury, romantic hotels. It is perfect for a romantic weekend. The owners, Eddie and Sylvia Brown spent years renovating the property before opening in 2014. Amenities include relaxing spa treatments, a private car service, afternoon tea, cocktails, and top-tier culinary options, to name a few.
Grenada
Grenada is known for relaxing beaches and decadent cuisine, but the tiny Caribbean destination is also home to one of the world's finest all-inclusive beach resorts, and it happens to be Black-owned. Spice Island covers eight acres and features 64 suites, two restaurants, a lavish spa, and impeccable service that has earned the property AAA's elusive Five Diamond and AAHS's Six Star Diamond Awards.
Barbados
Situated on a hilltop with panoramic views of Barbados' Platinum Coast, La Maison Michelle combines the idyllic Caribbean lifestyle with five-star boutique luxury. Owned by husband and wife Guy and Michelle Jenkins, the dual-level 7-suite villa has 10,000 square feet of indoor/outdoor living space that make it the perfect destination for a romantic getaway, healing solo adventure, or even a girls' trip.
Marlboro, Maryland
I love a good bed and breakfast, and this one is luxury. If you're seeking a diverse, high-quality experience, Wellspring is all the relaxation, restoration, and rejuvenation you'll ever need. This beautiful Maryland retreat includes a spa, gallery, scenic natural views, beautiful architecture, and so much more.
Botswana
Founded by Beks Ndlovu in 2006, this professional Zimbabwean guide envisioned offering travelers the flexibility to explore the beauty of African safaris and be in touch with nature. There are camps in Zimbabwe, Zambia, and Botswana to create ultimate safari experiences. They have a variety of beautiful lodging to choose from that allows you to explore Africa in a multitude of ways.
Brooklyn, New York
This luxury bed and breakfast inn is located in NYC and part of an upscale collection of small properties owned by Glenn Pogue and Monica Greenwood, a husband-and-wife team. The unique property is a restored 1860's landmark filled with antique treasures located in a historic Brooklyn neighborhood. Even though you'll be in the middle of the Big Apple, the inn's special touches such as fireplaces, a sun-lit porch, and hot tubs in each room make you feel like you are worlds away.
Bolans, Antigua
Founded by Vennetta Johnson, Wild Lotus is all about well-being — being able to live a meaningful life and have a sense of control of your destiny. Glamping is a unique experience that combines the comforts of a hotel with the freedom and connection to nature that camping provides. If you're not quite convinced on this one, the tents are spacious and beautifully furnished, with comfortable beds, luxurious linens, and every amenity you would receive at a hotel. The best part: you're right on the water watching the sun rise and set.
Houston, Texas
I had the opportunity to see this gorgeous property when I lived in Houston. Owned by Sharon Owens and Genora Boykins since 2010, Le Maison Midtown gives guests the opportunity to be far enough away from city life but still close enough to experience nightlife, restaurants, and all that H-Town has to offer. The hotel also has daily Southern-style breakfasts and continental options if you're on the go. As a bonus, the scenic property has seven uniquely decorated guest rooms that offer a private getaway.
There is still a lot of work to be done in the hospitality industry, but the number of Black-owned accommodations throughout the world is increasing. It's easier to know where you'll feel safe, respected, and welcome. So, start creating travel experiences that will last a lifetime.
Archuleta Chisolm
Archuleta is an author, poet, blogger, and host of the FearlessINK podcast. Archuleta's work centers Black women, mental health and wellness, and inspiring people to live their fullest potential.