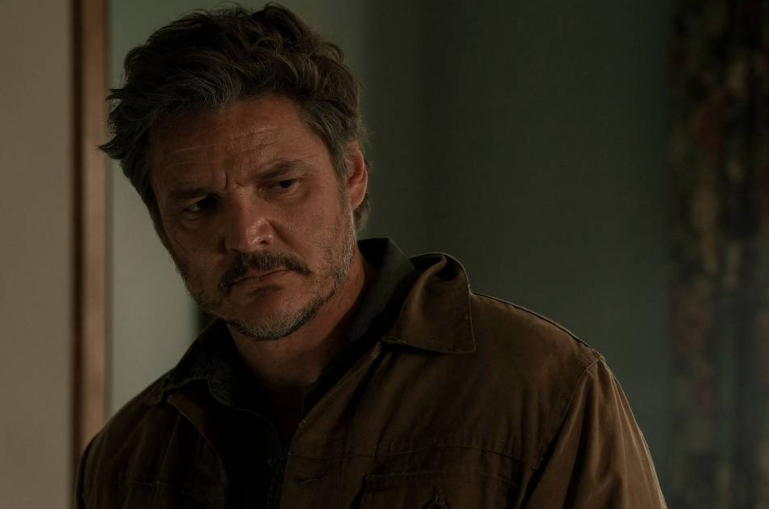 A month ago, I had never heard of the video game franchise The Last of Us. In fact, HBO sent me advance press screeners of the TV adaptation to view and I simply ignored them. I thought, "Here we go. Another dystopian series about zombies." But I was intrigued to see two of my favorite actors from Game of Thrones (Pedro Pascal and Bella Ramsey) headlining a new series. So I knew that our media publication should at least cover it in some capacity. 
When the opportunity came up to do press interviews with the cast, our resident TV journalist Jeandra LeBeauf was assigned to do the coverage. Once the interviews were done and posted on YouTube, I thought nothing of it. However, the significant number of views and comments on the video piqued my interest.
I remembered that I still had those press screeners in my inbox. It was a cold January night, around 10 p.m. Wrapped in a cozy cotton blanket with a cup of hot cocoa, I tuned in to Episode 1 of The Last of Us.
My life hasn't been the same since.
It's difficult to articulate what this show did to me in that first episode. At this point, many of you who viewed the pilot episode of The Last of Us can empathize with how emotionally jarring it is. I was so dialed in that I had to push on to more. I stopped after Episode 3 because the weight of the show was too much on my psyche and emotions. I needed to take a break. 
I plowed through more episodes the following day. I finished Season 1 in three days total. But if you think that's traumatizing to experience, I did even more damage to my soul by flipping on YouTube and watching gameplay. One particular streamer had 10 hours of gameplay uploaded on their channel, which I watched every last bit of also in a total of three days.
I highly do not recommend doing this and suggest you exercise self-care first and always.
But The Last of Us became my new drug. I couldn't stop watching. I couldn't stop researching it. Even though I have yet to play the game — I'm working on getting my gaming setup soon — I find myself constantly thinking and talking about this show. Why do I live for this show and game so much? How is it possible for someone who isn't a self-declared gamer to have such adoration for The Last of Us? 
I'm almost a little jealous of the OG gamers who knew about the genius of this game and its story when it launched 10 years ago. I will say, for new fans, you can geek out just like I have and go deep into the fandom of this game or series and declare your love for it.
As the fandom expands, there is a question as to whether new fans who have never played the game but love the show should experience the game. In my opinion, it's totally up to you how you wish to celebrate your love for this franchise. I'm in a unique position because I've seen the series already, so watching all the gameplay will not spoil anything for me. Once the season ends, if you wish to play the game afterward, go for it and experience what that journey is like outside of the TV adaptation.
But if you're not a gamer and want to stick to the show, that's totally cool too. The TV show and game are very similar, so you're not missing out on much. Many gamers who have been let down by other gaming-to-TV adaptations are impressed with how The Last of Us respects the source material. The growth and popularity of the series come as no surprise because the creators maintain consistency with the original story.
Having both the original creator of The Last of Us, Neil Druckman, and Chernobyl showrunner Craig Mazin behind this show is exactly why the show works. Druckman keeps the story harmonious with the material it's based on. Meanwhile, Mazin narrows in on storytelling after chaos and horror have ravaged a community — which is territory he's familiar with exploring.
I'll do my best to explain this without spoiling it because gamers will know what I'm talking about, but fans who only have seen the show have yet to experience this. I am obsessed with The Last of Us because the story of Ellie and Joel is so damn good. Other stories have done an incredible job of taking a character and developing them in such a thought-provoking way that it changes the trajectory of how they interact with the world and with other people.
The Last of Us does this in a very layered and often complicated way. There is no black and white; there are only shades of gray with every character. Oftentimes you don't know whom to root for. You don't know who has good intentions or evil ones. Ultimately, the relationship between Ellie and Joel is one of the most perplexing and multidimensional I've seen in quite some time.
I'll just leave it there.
In addition to the show's well-written characters, its storyline is rooted in actual science. The cordyceps are an actual parasitic fungus that attacks animals — namely insects. And although it hasn't evolved to humans, and it's highly unlikely it will, humans still are infected by fungi. So it's anyone's guess whether some weird strain could develop to cause some awful pandemic. Many of us didn't see COVID-19 coming. 
That being said, the real backdrop of scientific data inserted into this series along with the life-imitating-art-imitating-life concept of a pandemic forcing people to isolate doesn't feel so otherworldly when you're watching this show. 
And with that, I will watch, rewatch, and unpack what I just experienced. Then I will get myself prepared for the emotional trauma of The Last of Us 2. HBO officially announced over the weekend that there will be a Season 2 of the series. For those who have played the game (or like me have watched hours of gameplay), I'm not even sure I'm ready for what Season 2 has in store for us. Gameplay or not, none of us will be ready.
**Editor's Note**
Just to add that today it was announced actor Annie Wersching, known for her work in TV shows such as 24 and Bosch and notably playing the voice of Tess in The Last of Us, passed away at the age of 45 from cancer. Her work will be missed.

The Last of Us airs Sundays at 9 p.m. ET/6 p.m. PT on HBO and HBO Max.
Jamie Broadnax
Jamie Broadnax is the creator of the online publication and multimedia space for Black women called Black Girl Nerds. Jamie has appeared on MSNBC's The Melissa Harris-Perry Show and The Grio's Top 100. Her Twitter personality has been recognized by Shonda Rhimes as one of her favorites to follow. She is a member of the Critics Choice Association and executive producer of the Black Girl Nerds Podcast.