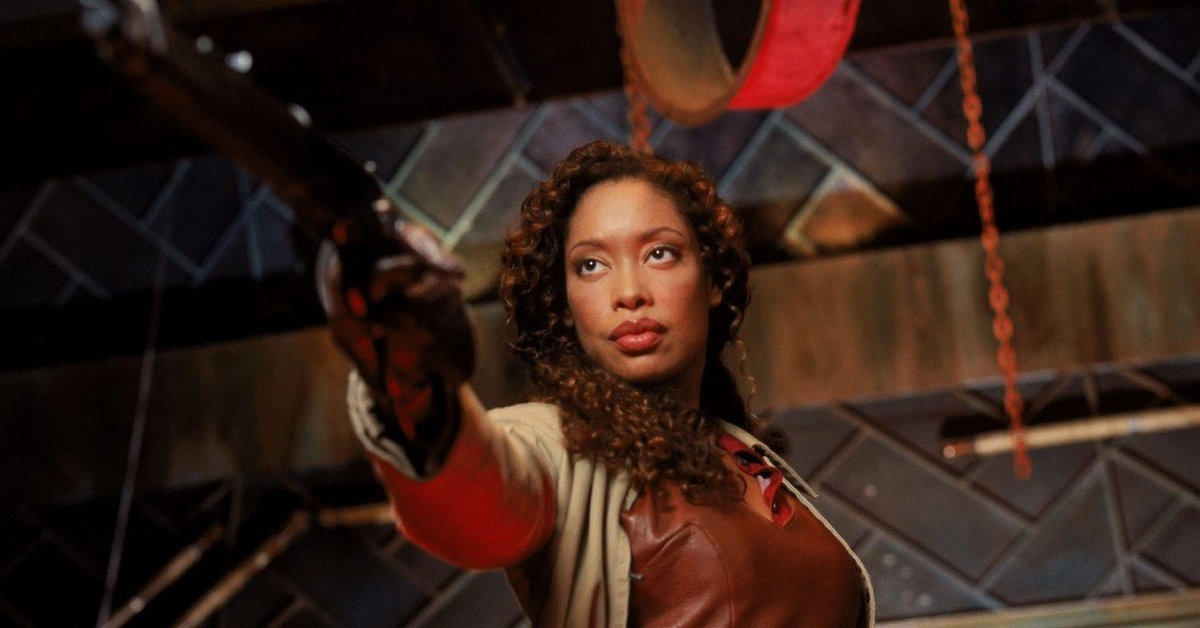 Gina Torres seems to be one of those actors you always hear about in the periphery. But just because you haven't heard of her or her work, it doesn't mean that she's not famous. In fact, it might just mean that you're not a diehard fan of science fiction television and cinema. However, those with a taste for science fiction and speculative work would immediately recognize Torres from her numerous standout roles in La Femme Nikita, Cleopatra 2525, Firefly, and even the Matrix franchise, which is almost always surrounded by controversy.
The truth is that the Bronx-raised Cuban American Torres has more than two decades' worth of acting experience and a well-established name in the television sci-fi genre. But her talents don't end there. After appearing in 1995's run of One Life to Live television drama series and subsequently appearing in the action thrillers such as Alias and 24, Torres proved that she's an exceptionally talented actor capable of taking on any genre across multiple media, including video games and animated films and series. Here are five lesser-known roles that make Gina Torres into our sci-fi Woman Crush Wednesday every day of the week:
1. Angel (1999)
1999's Angel is Joss Whedon's spin-off from Buffy the Vampire Slayer series that ran for five seasons from 1999 to 2004. It centered around the ongoing trials of Angel, a vampire "cursed" with remorse and a human soul and Buffy's love interest. Gina Torres portrays Jasmine, also known as the Blessed Devourer, as the rogue member of the Powers That Be, a group of ancient beings that watch over mankind.
However, while the Powers have guided the forces of good, Torres' Jasmine leans to the other side of the scale. She has achieved corporeal form on Earth and intends to become its ruler through telepathic enslavement of humanity, which would worship her unquestioningly while she devours people to maintain her energy and form. Torres' performance of this complexly conceptualized character earned her a Satellite Award for a Best Supporting Actress nomination.
2. Firefly (2002–2003)
After Angel and Matrix Reloaded, Torres appeared in 14 episodes of Firefly as Zoe Washburne — first mate of Malcolm Reynolds' Serenity spaceship and a tough and deadly fighter. Her character in the series, and later reprised in the Serenity spin-off film, actually went through the Unification War, serving under Serenity's Captain Reynolds while dealing with numerous issues both in her service and on the ship itself.
For those unfamiliar with Firefly, the series ran for just one season before it was canceled due to poor ratings. Despite being described as an "odd mess" by the critics, the series has garnered a cult following among sci-fi fans, so much that some even tried purchasing the rights to the series. Unfortunately, the rights to this fantastic project have remained with Fox and Whedon.
3. Cleopatra 2525 (2020)
Cleopatra 2525 was a short-lived and quite bizarre sci-fi television show that again put Torres in Joss Whedon's talent-hunting crosshairs. The series gave Torres her very first leading role after playing a recurring character in numerous television series prior. Its narrative centers around Cleo, an exotic dancer who falls into a coma during breast augmentation surgery and wakes up from suspended animation 525 years into the future.
Torres portrays Hel, leader of a small group of women acting as resistance against flying machines terrorizing humanity in the year 2525. Unfortunately, the series only ran for two seasons and ended on a permanent cliffhanger. And it had a really catchy theme song, "In the Year 2525," performed by Gina Torres herself, though the song was actually a rewrite of "The Year 2525" by Zager and Evans. Additionally, her performance in the show brought Gina Torres the ALMA Award for Outstanding Lead Actress in a Syndicated Drama Series.
4. Hannibal (2013)
While she's best known for her sci-fi work, Torres ventured into other genres, including the American psychological horror-thriller television show centered around a cultured serial killer. Hannibal is a critically acclaimed television series that ran for three seasons, garnering a cult following, and is considered one of the best television series of all time.
Gina Torres had a recurring side role, appearing across all three seasons in a total of five episodes. She portrayed Phyllis Bella Crawford, the dying wife of Jack Crawford portrayed by Laurence Fishburne, who was, at the time, her husband. Her character died in the final season of the series, presumably due to morphine overdose.
5. Westworld (2016)
Torres appeared in several episodes of the ongoing dystopian sci-fi neo-Western television series Westworld. She portrays Lauren Weber, the wife of the late Arnold Weber, who created the entire Westworld — a Wild West theme park where high-paying visitors indulge in their wildest and often quite illegal fantasies. Her husband, Arnold, died in the park shortly after the death of their son but was soon given "second life" as an artificial human, created by his friend Robert Ford.
An artificial version of Lauren was created to give Bernard, an artificial human created in Arnold's image, a backstory. She appears as a small but relatively impactful role in the series, as her character, both real and artificial version, helps Bernard come to terms with his own existence and the death of his (his counterpart's) son.
An Honorable Mention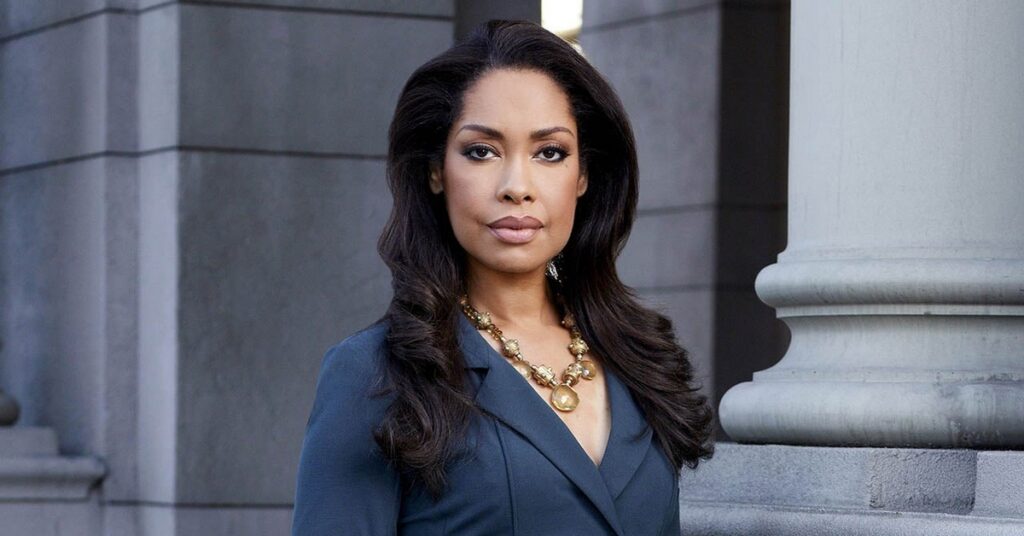 Torres is credited with over 92 appearances in various media, including animated and live-action television series and films, as well as video games. She portrayed Jessica Pearson, a former managing partner of a major law firm and a current aide to the mayor of Chicago in 2011's legal drama television show Suits. Despite leaving the series after Season 7, Torres won the Imagen Award for Best Supporting Actress in a Television Series in 2018.
Though most prominent in the sci-fi genre, Gina Torres' exceptional talent proved that she's more than capable of tackling any genre across cinematic, television, or even gaming mediums. The actress is currently involved in 9-1-1: Lone Star TV show, while she's also set to appear in Netflix's The Perfect Find, which is currently in post-production.