With a career spanning for nearly five full decades, Keith David is everywhere in the entertainment industry — we've all seen him star in television shows, feature films, and even video games. But what potentially overshadows this iconic actor's appearance on both big and small screens is his voice acting work. This multi-faceted performer, whose voice could make icebergs melt, is a very prolific voice actor, credited with providing voice work for over 100 releases in the entertainment industry, especially in animated series and video games — proving that there's no genre the actor hasn't conquered.
We present you seven of the most notable Keith David voice acting performances in the field of animation film and television, proving that his voice deserves its own national monument.
Al Simmons/Spawn — Todd McFarlane's Spawn (also known as Spawn: The Animated Series)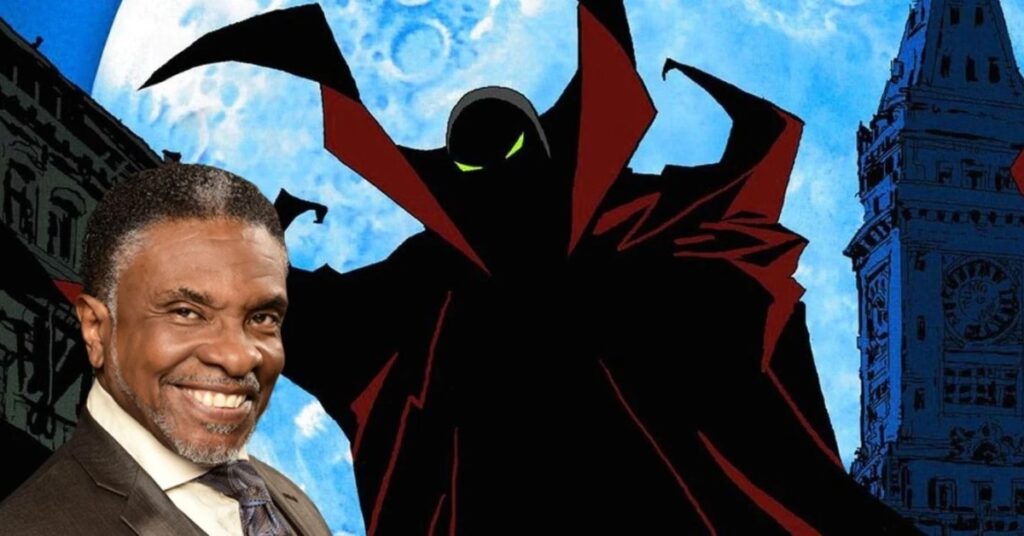 Keith David spent most of the '90s bringing one of the best anti-heroes to life — Spawn — even before anti-heroes like Deadpool and Venom were a thing. Keith voiced the slain former CIA operative who is brought back to life following a deal with the Devil — to lead Hell's armies when the time comes. The show was criticized for its overly complex plotting, but David's voice acting was singled out for praise. He even reprised his role in the Mortal Kombat 11 video game.
Black Panther — Fantastic Four: The Animated Series, Prey of the Black Panther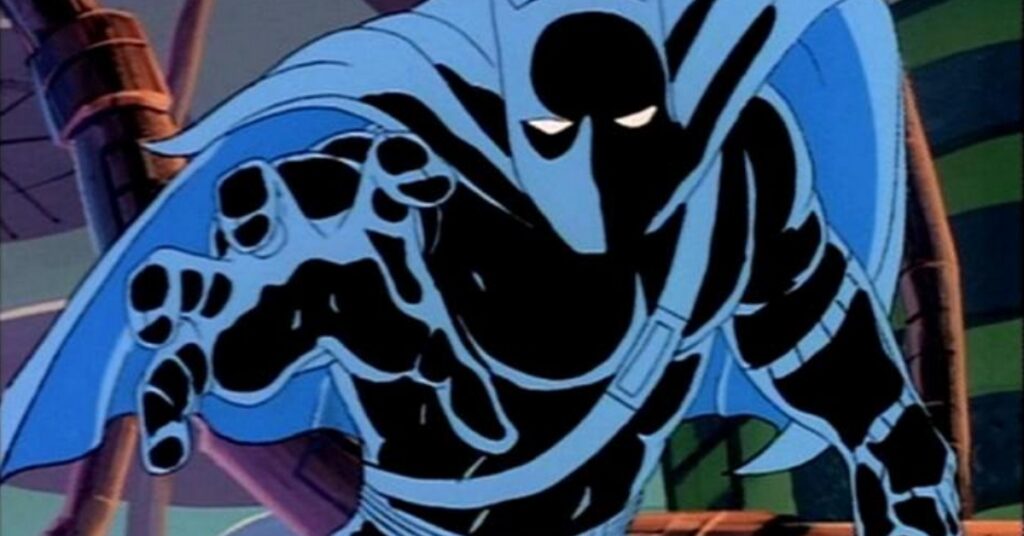 Before Chadwick Boseman and Winston Duke, there was Keith David as Black Panther, in the character's first notable appearance outside of the comics. It's worth noting that voicing T'Challa was Keith David's first job with Marvel. He later voiced other characters, too, like Agent Mosley on Spider-Man: The New Animated Series and Tombstone on The Spectacular Spider-Man.
Goliath — Gargoyles
This animated gem ran for only two seasons, but it made a significant impression on the younger audience who watched the show centered around a group of gargoyles who protect New York City from various threats. Goliath, the leader of the group of gargoyles, was voiced by Keith David, whose growling bass resonated with authority, making him a suitable choice for the role. Keith also gave Goliath a sense of humanity through his vocal work, making the otherwise tough gargoyle compassionate.
The President — Rick and Morty
Keith David's authoritative voice makes him an excellent choice for voicing the US President, which he actually did, several times, on Adult Swim's Rick and Morty. Initially, David voiced an entirely different character in the series, the Reverse Giraffe — an alien parasite with a long body and a very short neck. However, he then voiced President Curtis on the show, first appearing in the episode "Get Schwifty," when he teams up with the titular characters and rapper Ice-T to record a song called "Get Schwifty" that would hopefully prevent another alien race from destroying the Earth. Keith reprised the role several times in Season 3 and Season 5 of the Rick and Morty animated series.
Abu al-Walid — The Chronicles of Riddick: Dark Fury
Following the events of Pitch Black, a 2000 film starring Vin Diesel as Riddick, Abu, Jack, and Riddick escaped the dark planet, only to be captured by the mercenary vessel Kublai Khan in The Chronicles of Riddick: Dark Fury — an animated film that connects Pitch Black and 2004's The Chronicles of Riddick. Keith voiced the animated counterpart of his live-action role in the movie, a Muslim imam who became one of the few people who could be called something of a friend to Richard B. Riddick, the titular anti-hero of the franchise that spewed out three films, two video games, and one animated film. Keith David appeared in two Riddick films and voiced his character in Dark Fury.
Flame King — Adventure Time
Though most of David's voice acting roles are in adult-oriented releases, few of them are aimed and oriented towards the younger audience, like the aforementioned Gargoyles and Fantastic Four. David also provides voice work in Adventure Time, voicing the Flame Kind, a selfish and power-hungry ruler of the Flame Kingdom, bringing out the character's ruthless nature, often best reflected when quashing a rebellion or getting into a fistfight with the Flame Lord. But on the other hand, it takes an experienced voice actor such as Keith David to adequately portray the character's genuine, albeit scarce, tenderness towards his daughter and love towards animals. David does an excellent job bringing these two polar opposite traits into one character.
Dr. Facilier — The Princess and the Frog
Disney's Dr. Facilier has made it to every conceivable "Best Disney Villain" list on the internet, and for a good reason; he's charming, charismatic, evil, and voiced by Keith David. In the animated film, Facilier is a witch doctor who turns a prince into a frog so that he can make off with the prince's fortune. He also made a deal with "Friends from the Other Side" to grant him his own personal army of demons. Keith David's deep, bassy voice puts a sinister spin on the role, adding an additional layer of malice to each spoken word, making Dr. Facilier into one of the all-time great Disney villains.
Honorable Mentions
Keith David's Emmy-winning voice-over career includes voicing more than a dozen animated films and documentaries, as well as several video gaming series. He voiced David Anderson in Mass Effect series, Julius Little, and himself, in Saints Row gaming franchise, and Sergeant Foley in Call of Duty: Modern Warfare. Additionally, the Season 2 finale of Stargirl television series has revealed its villain for the upcoming season, Mr. Bones, voiced by Keith David.
Final Words
What makes an exceptionally good voice acting performance? Well, most will argue that it's down to the narrative, inked through the pens of its writers, since the talent, such as Keith David, can only thrive if the lines are great. Throughout his nearly semicentennial career, Keith David has brought innumerable characters to life, creating some of the most memorable characters in film, animation, and video gaming, giving each character their unique twist while proving that there's more to voice acting than just good writing.