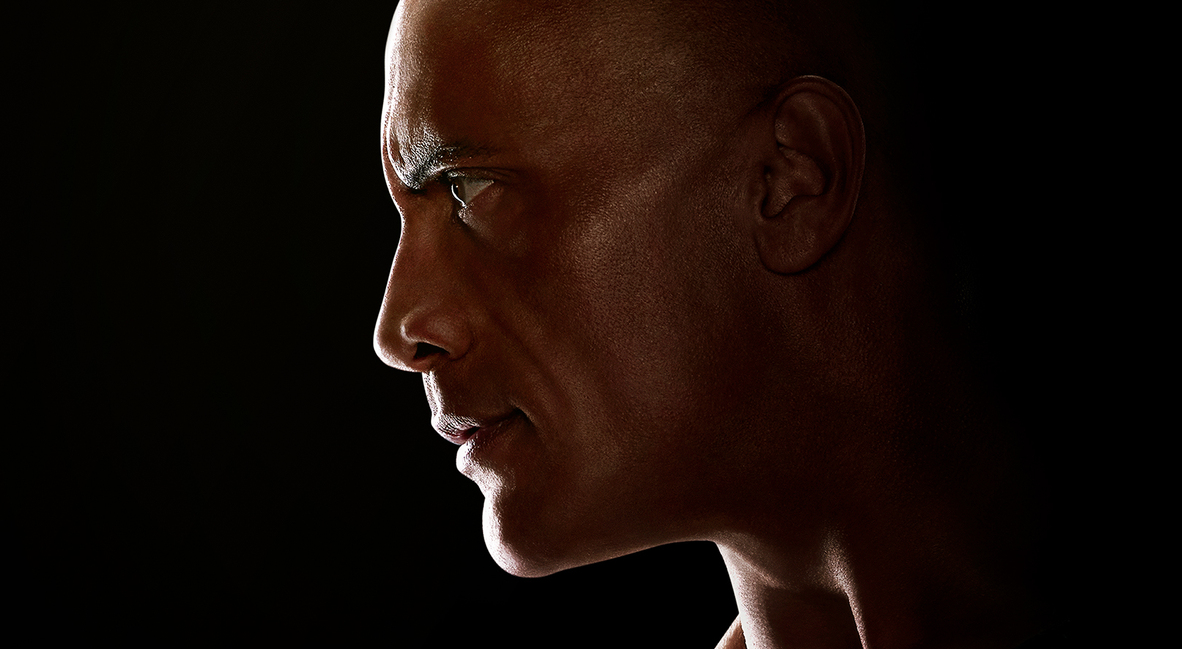 By now, the entire world has seen the new Black Adam trailer starring Dwayne Johnson. With an extremely positive review of the trailer, DC and Rock fans are eager for more. Black Adam is directed by Jaume Collet-Serra (Jungle Cruise) and follows Black Adam's origins. Johnson is Teth Adam, aka Black Adam, one of DC's mightiest antiheroes who often blurs the line between hero and villain.
Nearly 5,000 years ago, Teth was bestowed with the almighty powers of the Egyptian Gods. He was imprisoned shortly thereafter. Freed from his earthly tomb, when the world needed a hero, Black Adam answered the call, fueled by revenge. He is ready to unleash his unique brand of justice in the modern world. The Justice Society of America (JSA) may try to stop him, but only he can save the world.
I am excited to see what Johnson brings to the role as an antihero, but I am also curious about director Collet-Serra. He has a resume that houses films I thoroughly enjoy, including House of Wax (2005), Orphan, The Shallows, and a host of films starring Liam Neeson. I had fun with Jungle Cruise as well. The trailer highlights some fun action and introduces DC comic characters we have not seen yet. After panels and early teasing conversations, it's exciting to get a taste of what we can expect. Of course, it is still early.
It could be said that Black Adam could cause a cultural shift for DC fans of color. In 1997 Warner Bros. decided to take a Superman side character and give him his own movie, Steel starring Shaquille O'Neal. It didn't do great. We had Halle Berry's Catwoman … enough said. We had a great run with the CW series, Black Lightning. Don't get us started on the abysmal portrayal of Cyborg in Justice League. Audiences walked away from that one feeling totally wronged, and disappointment flooded the online boards. We were almost there with Batwoman. But now, we get Johnson as Black Adam, as well as Aldis Hodge as Hawkman and Quintessa Swindell as Cyclone as members of the JSA, and Sarah Shahi as Isis. With the latest from DC Entertainment, fans have a chance to see leads of color in a DC superhero film that has a chance to do very well.
BGN was invited to an intimate Q&A session with fellow journalists to chat about the Black Adam trailer and film. Here is what star/producer Dwayne Johnson, director Jaume Collet-Serra, and producers Beau Flynn and Hiram Garcia had to say about Black Adam becoming a cultural game-changer for the DC fandom.
Dwayne Johnson: [The film becomes a game changer] by honoring the mythology, but then being open and authentic and real and raw with how we want to approach things. To [Beau Flynn]'s point earlier, by staking our claim into the ground. This is who we are and this is who we represent and this is our kind of movie. Black Adam represents the world, the world of color, the world of acceptance, the world of embracing, and also the world of having a real core of what you believe in. You can be so settled and confident in what you believe in like this is the way to go. But then sometimes in life, you'll have people who come in and go, "Whoa, you know what if you expand that just a little bit more, what if you look at it this way?" Then that starts to expand a little bit more.
Jaume Collet-Serra: We have a lot of actors from the Middle East.
Johnson: We have a lot of color in this movie. That was important. Black people, Brown people, you know.
Collet-Serra: We tried to honor all of that.
Beau Flynn: The cast reflects the world. I think that's what we're most proud of. We were able to assemble phenomenal actors who all came in and won the roles and knocked us off our seats, but they also represent the world. I think when people look at this, we want to be able to inspire each one that everyone sees, someone who represents themselves. I think we were able to put together a team of killer actors who knock it out of the park, embody those heroes, and also embody the world.
Needless to say, this cast is very diverse, something we haven't seen in a DCEU film. As diversity is highlighted, I can't help but bring up the call-out of the lack of Egyptian actors in a film where Egyptian gods are referenced. I am intrigued to learn more as we get closer to the release date. Could Black Adam be a worthy opponent in the Marvel vs. DC fan clubs? Only time will tell. They have the resources, they have the material, they have the IP, let's see what they can do with it.
Black Adam will make its way to theaters this fall, October 21, 2022.