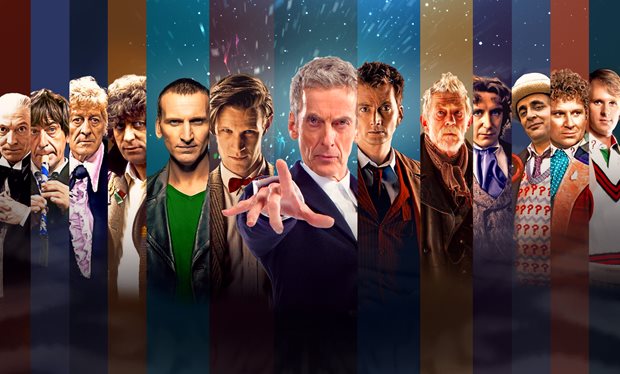 Tonya
Latonya Pennington is a proud blerd who loves having nerdgasms…
For those who lack representation, the phrase "representation matters" is a rallying cry. It is a mantra that calls for more inclusive faces in entertainment media, of the material, and behind the scenes. However, it seems like some people don't seem to stop and consider who needs representation. This seems to be the case with the speculation surrounding who will be the next Doctor on the British sci-fi television series Doctor Who.
When it was recently confirmed that the current Doctor, actor Peter Capaldi, would be leaving the show after Season 10, people started to make suggestions about who should play the next one. Some have suggested people such as Haley Atwell and Idris Elba. As of last week, Tilda Swinton is currently the fan favorite to play what will be the 13th Doctor of the series.
As a black woman who has loved Doctor Who for two years, I don't want Tilda Swinton to be the next Doctor. I don't want Haley Atwell or Idris Elba either. Instead, I want a black woman or another woman of color to be the next Doctor.
Doctor Who is centered on an alien with a human appearance called The Doctor, who travels through time and space using a time machine called The TARDIS. When mortally wounded, The Doctor can regenerate, changing their face and personality while healing their body to avoid death. This has allowed many actors to play The Doctor throughout the series.
In the fifty-plus years, the show has been airing, all of The Doctors have been played by straight, cisgender, white men. Naturally, people think that the next Doctor should be played by a woman or a person of color, particularly as it has been shown Time Lords can regenerate into them. However, there are issues with the current casting suggestions, especially the one for Tilda Swinton.
The problem lies in how people think of women and people of color. To some, the phrase "people of color" means men of color and "women" means white women. In America, black men are playing lead roles in superhero franchises, and white women have lead roles in the "Star Wars" film franchises. Meanwhile, women of color are being left out because some people think gender is more important than race or vice versa.
The issue I have with Tilda Swinton possibly being cast as The Doctor is that she has invalidated the opinions of women of color. After backlash had arisen from her playing the role of The Ancient One in the superhero film Doctor Strange, she attempted to discuss the issue with actress Margaret Cho, stating that the casting director wanted to avoid making the character the Asian stereotype known as "the Dragon Lady." To add insult to injury, she also stated that Scottish women her age hardly get themselves on screen.
In America, white women have been on screen in lead live-action roles for decades, yet people still consider casting one to be a progressive move. In the UK, people have been asking for more black female leads. Although we've had one black female lead in Doctor Who and will have one in the upcoming season, their role as companions to The Doctor causes their plots to revolve around the character.
By having a black female Doctor or another woman of color play the role, she will have more agency and add a compelling perspective. In the Doctor Who episodes "Human Nature" and "Family of Blood," we see Martha Jones having to protect the Doctor's temporary human self in the 18th while facing discrimination due to her class, gender, and race. Having a woman of color Doctor face these experiences while having adventures will keep The Doctor as the complex, heroic protagonist the character is while reflecting the real-life experiences of women of color.
It is high time people realized that women of color want to see themselves in on-screen fantasy and sci-fi works as the hero and not just the companion, love-interest, or secondary character. As one of the most popular British shows and sci-fi franchises, the show has no legitimate excuse for not making The Doctor a woman of color, especially since there are plenty of actresses that could play the role.
For a black female Doctor alone, there are many British female actresses to choose from. One example is Corrine Skinner-Carter, a veteran actress best known for her role in the drama EastEnders. There is also pioneering veteran actress Carmen Munroe, known for the British sitcom Desmond. For a younger Doctor, there is Antonia Thomas, Nikki Amuka Bird, and Caroline Chizeke. While Thomas has starred in the hit sci-fi drama Misfits, both Bird and Chizeke have played roles in the Doctor Who spinoff series Torchwood.
A character as iconic as The Doctor shouldn't be exclusive to white men, white women, and men of color. Women of color should be able to travel through time and space as their person, not just as The Doctor's companion. Since we've existed beyond the British and American slave years, there is no limit to the stories a black woman Doctor or any other woman of color Doctor could tell.
Tonya
Latonya Pennington is a proud blerd who loves having nerdgasms about animated series and films, fantasy fiction, and mythology and folklore. Her passion for these things is only matched by her eclectic love of music.