It's been almost 20 years since the release of Jean-Christophe "Pitof" Comar's Catwoman. The superhero film from 2004 that's widely criticized for its writing, production, and abysmal box office performance. In fact, Catwoman is considered one of the worst comic-based film adaptations ever released and one of the worst films in general. It has earned itself, its crew, and its leading star, the Oscar-winning Halle Berry, several Razzie awards.
Actress Halle Berry famously accepted her Golden Raspberry Award for her role in person, something very few actors have ever dared to do. This clearly acknowledges that the movie wasn't as good as everyone hoped it would be. That said, many movies that flopped at the box office are now being celebrated and remembered for their differences from other mainstream high-budget movies, and Catwoman has developed a cult following, with many calling the film one of their favorites.
Admittedly, poorly written and an outright bad story paired with over-the-top performances have made Halle Berry's Catwoman so bad that it strangely became good some 20 years later. Here are the top 5 reasons why Halle Berry's Catwoman wasn't nearly as bad as we remember:
It Was A Comic Book Movie
Today, when superhero films are nearly ubiquitous in the cinema landscape, but back in 2004, we didn't really have big-budget blockbusters based on the best-selling or best-known comic books written by DC, Marvel, or Image Comics. Sure, Batman and Superman were well-established cinematic milestones since the '60s, but apart from their respective releases, the comic book-loving audience of the time didn't have much to look forward to, except re-watching 1997's Spawn, starring Michael J. White, or the X-Men movie series of the 2000s.
Catwoman was one of the first DC comic book-based films to gain massive viewership. It ended up as a disappointment to everyone, but it left the door open for other releases, bringing about the era of superhero films as we know them today.
A Black Woman in a Leading Role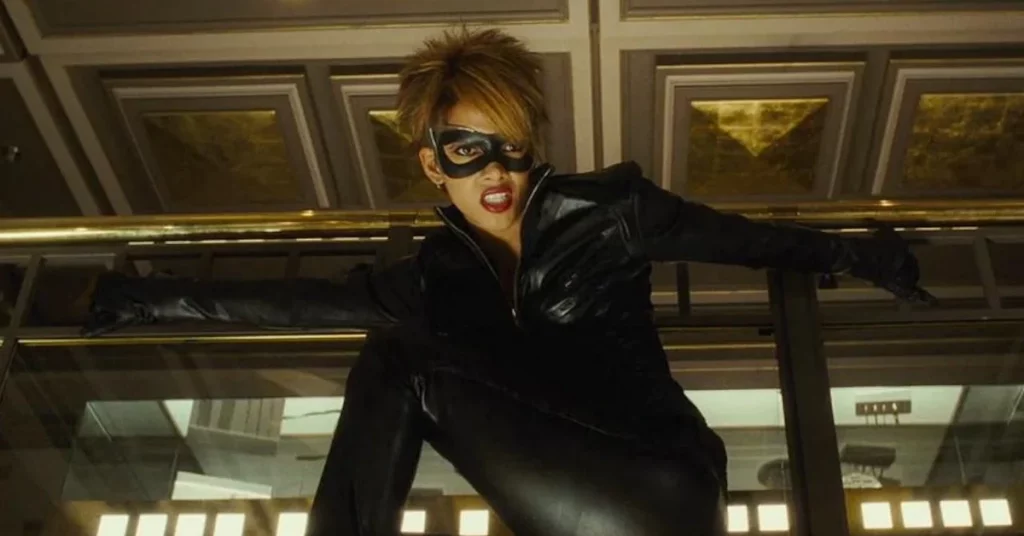 Allow us to clarify; Berry wasn't the world's first African American actress in a leading role — we don't know to whom exactly that honor belongs, but Dorothy Dandridge was the first Black actress nominated for an Academy Award for Best Actress in 1954's Carmen Jones. It's also worth noting that the first African American actress to portray Catwoman was singer-actress Eartha Kitt in 1967.
On the other hand, Halle Berry was the first African American actress in a leading role in a genre that typically casts white men as leads. So, her performance, which earned her a Razzie, was unprecedented and the first chip in the armor of white, male, patriarchy the movie-going world over. It's one of the torchbearers of diversification in Hollywood, along with Robert Townsend's The Meteor Man and Mark A. Z. Dippe's Spawn, which opened the door for more varied representation in the superhero genre for both its heroes and heroines.
Halle Berry Did Her Own Stunts
Besides watching countless hours of cats, lions, and tiger videos, the actress underwent extensive physical training while preparing for the role. The film's fight choreographer, Harley Pasternak, instructed and trained the Oscar-winning actress to instinctually become a cat. Besides taking on an almost non-human form, Berry learned capoeira and mastered the use of the whip for her role.
On top of everything, Berry performed her own stunts in the film without relying solely on special effects and stunt doubles. Berry shared that she enjoyed preparations for the film, and for an actress who won a Razzie, knowing she did her own stunts clearly shows dedication and hard work on her part. Though it also shows that the two don't always pay off the way we hope.
It's Good at Being Cheesy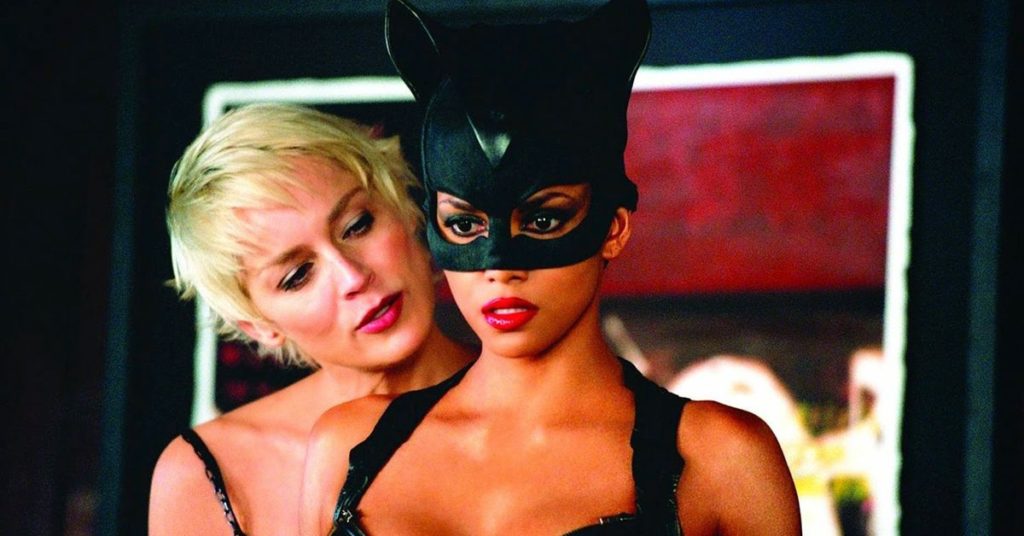 Catwoman won Worst Picture, Worst Screenplay, Worst Director, and Worst Actress Awards at once, which isn't a small feat. The title suffered terribly in development hell for years, up to the point in which the higher-ups at Warner Bros didn't even expect it to be a good film. They just wanted to recoup their investment. That ship never came to anchor though, considering that the film earned only $80 million against a budget of $100 million.
However, suppose you take away the expectations of seeing a comic book version of Catwoman as a character, which was a criminal in the DC Universe. In that case, you're still left with a pretty bad but Raimi-Esque portrayal of a woman who somehow obtained the abilities of house cats and became a superhero — which then basically boils down to Spider-Man with a female lead and cats instead of spiders and Tobey Maguire dance montages.
It Had Halle Berry
If the reader feels that our list is too centered on Berry instead of the film's good points — it's because it's true. The movie doesn't have a single imprint of a great film, except for the Academy Award-winning lead, whose career suffered severely because of it. The narrative was bland, and those pushing for the film knew it wouldn't sell well. So they made Halle Berry dressed in skin-tight leathers and a mask its main selling point.
Why Berry decided to film this was beyond us, but the truth is that her performance was a bit underappreciated. For example, in a now-infamous scene, Berry's character, Patience Phillips, is offered catnip, and she immediately huffs it, rubbing her face in it and sniffing it as a cat would. A hilarious scene that only goes as far as to show Berry's earnestness in her acting. Her performance in Catwoman proved why she's one of Hollywood's most talented actors, despite the film's poor overall performance.
Final Thoughts
The Catwoman film unquestionably failed its audience and most of its crew. For Halle Berry, however, the failure is a matter of perspective. She did, in fact, earn a lot of money from the film's release. Not one of her best-selling works, but one definitely deserving of a re-watch some two decades later.