CRS
C R Sparrow wants desperately to throw off the shackles…
Syfy Taps Jamie Broadnax For Help With Rebrand

Syfy recently announced that they have formed an Advisory Council. We at BGN have a special reason to break out the bubbly because Jamie Broadnax, Black Girl Nerds' Founder and Editor-In-Chief, is among the current members! Syfy sought out the aid of diverse leading voices in the genre to provide guidance for the network as it embraces its renewed commitment to science fiction and fandom at large.
Other members of the Syfy Advisory Board include: DC Entertainment President and Chief Creative Officer Geoff Johns, author and editor Bonnie Burton, Adam Savage, John Barrowman, Orlando Jones and others.
This comes a few scant weeks before Geek Girls, a documentary featuring Jamie Broadnax is set to premiere in the US at New York's Urban World Film Festival. According to their website, "Geek Girls is the first feature-length documentary exploring the hidden half of fan culture: nerdy women."
Check out Black Girl Nerds' coverage of some of the top Syfy shows by clicking the images below: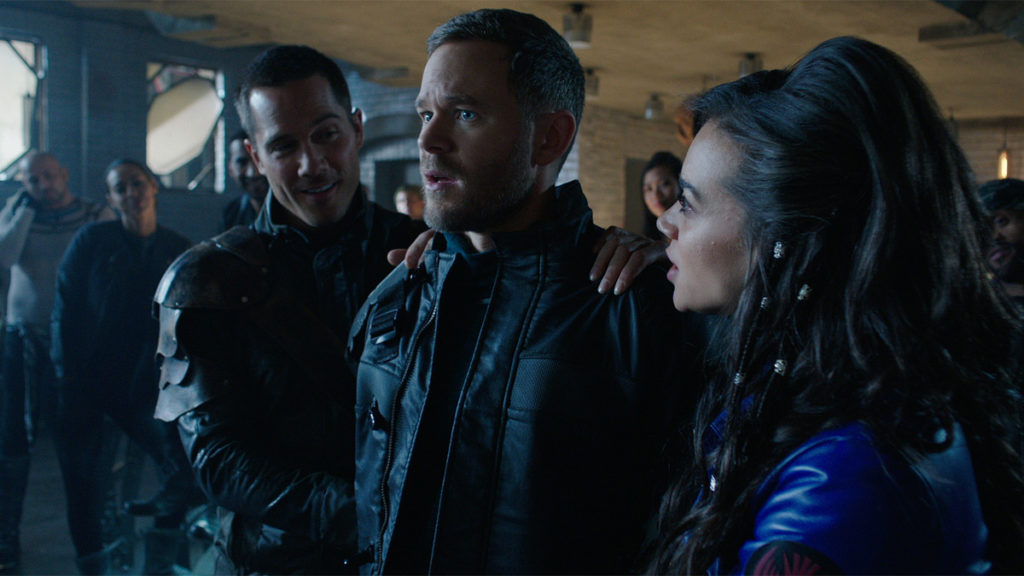 This June, SYFY rebooted with a renewed commitment to the genre and fandom at large. This included an all-new look and feel, an expansion of its news division, SYFY WIRE, and high profile additions to the network's ambitious original programming slate, including Superman prequel KRYPTON (airing in 2018) and graphic novel adaptation HAPPY!, starring Christopher Meloni (premiering Wednesday, November 29 at 10/9c). Compared to the months leading up to the reboot, SYFY has increased +12% among P18-49 in Prime (L7).
Black Girl Nerds was started by Jamie Broadnax in February of 2012 after a Google search of the term yielded no actual Black girls who were nerds. It is a media platform "for women of color with various eccentricities to express themselves freely and embrace who they are."   It has grown from a popular blog to a major life style brand and influencer in the worlds of film, comics, television, and literature. The website sees 200K unique visitors per month. A bustling Twitter community counts luminaries such as Ava DuVernay and Shonda Rhimes in its number. And the growing YouTube channel features fun blogs, after-shows, comic scholarship, and interviews with Hollywood's brightest stars.
Jamie Broadnax's other ventures include authoring an upcoming book through Random House and serving as Community Outreach Director for Universal Fancon, a science fiction and pop culture convention that centers inclusiveness and diversity, slated for the weekend of April 27-29th, 2018.
CRS
C R Sparrow wants desperately to throw off the shackles of wage slavery and live a life of leisure. Unfortunately, she hasn't quite figured out how to turn her encyclopedic knowledge of Star Trek Deep Space Nine or deftness at playing Bioware RPGs on the easiest setting into a fortune. She's still working on it though. Sci-fi/Fantasy blerd with a strong affinity for binging television shows and having lots of feelings about them.