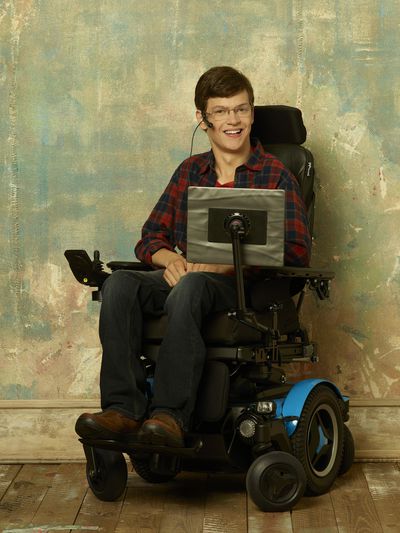 Guest Blogger
BGN works to feature strong, unique content from writers who…
Shipping: the desire of fans for two people, real or fictional, to be in a relationship. You've heard them before. Captain Swan from Once Upon a Time, Destiel from Supernatural, Klaine from Glee, Richonne from The Walking Dead. Point is, it is very much a thing. Speechless takes on the shipping craze and introduces us to Jora.
Nora is the new kid at school who happens to also have cerebral palsy. Everyone gets the "great idea" that JJ and Nora would make a super cute couple. Kenneth relates and says that it's like how people try to get him to date their only black friend. Isn't that the worst! I'm sure some can relate. As JJ so elegantly puts it, "That's stupid." So right you are JJ. Why everyone at school thinks two people in a wheelchair are bound to love each other is beyond me. It's nonsensical. This is a real topic of conversation. Of course, Speechless is no stranger to the real problems facing people with disabilities and per the norm, they do it with wit and comedy.
While Ray and Taylor (girlfriend) are discussing their future (401K's and Scottsdale retirement homes), they decide that they won't have enough room to take both of their disabled siblings into their house. They decide Dylan will have to find someone who loves JJ just as much as she does so JJ could live with them. Ray and Taylor decide to ship Dylan and Kenneth. Maya and Jimmy have agreed their son is weird, but this is not one of those times. The only advice Jimmy has is,
"What did we tell you about trying to marry off your sister? Somebody rich!"
I could not stop laughing. It was clear this ship was never going to take off, to Ray and Taylor's dismay.
At school, JJ and Nora decided to have a fake relationship to give the people what they want and then be done with it. Kenneth thinks it's a good idea so the other girls can see JJ as datable. The people, aka other students, think JJ and Nora should run for homecoming king and queen since it's homecoming week. Nora agrees so that she can teach the other kids a lesson. JJ just wants to get girls and eat candy. Ah, the simple life. When a cute girl approaches JJ saying she wished he was single, JJ gets excited. But his dreams are shut down when the girl says she has a cousin who would be perfect for JJ because they both are in a wheelchair. JJ gives the girl a real "bye Felicia" look and rolls away. He then realizes he wants to teach the school a lesson too. Jora is officially back together and running for homecoming king and queen.
To their surprise, JJ and Nora lose the homecoming crown. A good-looking gal and guy are named King and Queen. Nora and JJ realize this school is not as bad as they thought because they weren't chosen just because they have a disability. Turns out JJ and Nora might become friends after all. It also looks like Kenneth and Nora's physical therapist might hit it off.
As funny as this episode was, it still highlighted some great points. Next time you suggest someone should date another person, think about why you think that's such a good idea. If it has anything to do with race, gender, or disability, it's probably not the greatest idea you've ever head.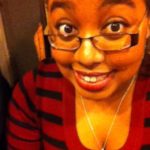 Catalina Combs is an aspiring film critic from California. She loves reading, writing, film, baking, music, drawing, traveling, Disney, and playing soccer. Her life usually revolves around all of these and her family. The oldest of six, Catalina tries to set a good example for her siblings. She graduated from Santa Clara University in 2010 with a BA in English Creative Writing and is pursuing an MA in Film. I also blog on WordPress and contribute to the website Examiner.com. Twitter- @tiggercraze | Facebook- Cat Combs | Instagram: @tiggercraze
Guest Blogger
BGN works to feature strong, unique content from writers who speak to our niche. If you are interested in having your work highlighted contact jamie@blackgirlnerds.com to be featured as a guest blogger on the site.