Guest Blogger
BGN works to feature strong, unique content from writers who…
Ish just got real-er on Teen Wolf
So, I saw a teaser clip that showed the re-introduction of Ethan and Jackson to the series. I was super excited because I felt like Jackson's story ended too quickly. But my excitement was quickly replaced by confusion because Ethan and Jackson are in a relationship.
The last time we saw Jackson, he was figuring out how to detangle himself from Lydia. (The storyline was likely added to honor of Colton Haynes coming out in May of last year.) I'm interested to learn more about this duo. I like them, together, though. They're super cute.
But before I can bask in the glory of Jackson being back along with the cutie Ethan, we are taken to the hospital. It looks like I was wrong last week. It wasn't Malia that was shot. It was Scott's mother. It was also Scott's dad, Lydia and Mason. Pretty much everyone in the house who's not a werewolf or werecoyote was shot with the exception of Sheriff Stilinski.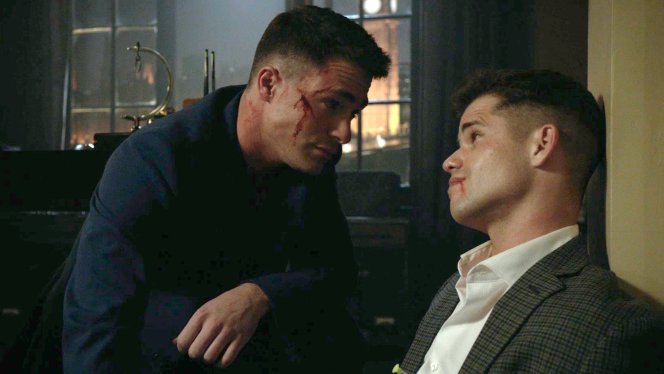 Those hunters aren't playing games. It's time for Scott and his pack to get deadly serious too, especially since Tamora has taken the police department. I mean, who has the gall to tell the Sheriff to "get out of my station?" Tamora Monroe. Because she's savage. Now that she's taken the Sheriff's department, Tamora essentially owns the town. Scott and his pack are truly on their own…or are they? Cue the meetings with past killers like Deucalian and Peter Hale.
Speaking of super cute duos, I'm enjoying this Liam/Theo combination. They have a good chemistry that works well in tough situations. Plus, it's effective. They are finally starting to put the pieces together about what's happening in Beacon Hills. Everyone is so focused on the town turning into hunters that they haven't had the chance to pay proper attention to the Anuk Ite until now.
Side note: I am loving Sibongile Mlambo as Tamora Monroe. Not only does show come on screen giving us skin goals every time, her presence is magnetic. She is just so smug, self-righteous and calculating that I'm actively rooting against her while loving every minute of her performance. She's a deliciously manipulative villain, and I'm here for all of her villainy.
Scott and Malia are another dynamic duo in this episode. They're cute too. I like that they balance each other out. Scott is often overly cautious while Malia regularly throws caution to the wind. They seem to center each other in a really good way. I'm sure that will come in handy when it's time for Scott to lean into his alpha-ness.
Let's not forget the duo of Malia and her dear old dad, Peter. They're so similar, but she has more heart. She's actually Peter's heart. Now that she's given him access to her head, he sees that Scott is her heart. So like any good dad, he's going to help to make sure Scott's bleeding heart doesn't get himself killed.
Of course, Ethan and Jackson show up to Beacon Hills High turning everyone's heads. Until they run across Tamora and end up tied to an electric fence. Whoops.
I enjoyed watching the different storylines playing out and ultimately intersecting this episode. Now that everyone has started to figure out what's going on, I'm looking forward to them coming back together. One thing I am missing is Stiles. Everyone has their other half (even the Anuk Ite), but Stydia has yet to come back together. I'm hoping so hard that we get at least two or three episodes with Stiles in it.
I refuse to read the rumors, but what do you think. Will we have more Stiles sightings soon? Do you think him and Derek will be returning to Beacon Hills before Teen Wolf is over?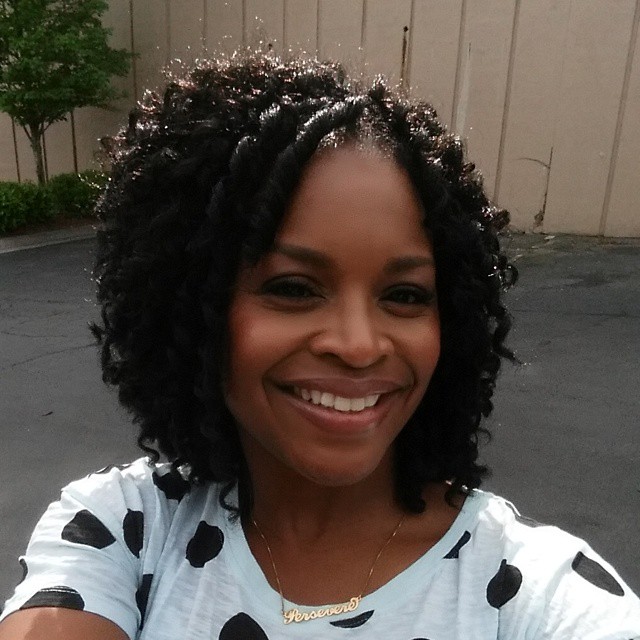 Ashia R. Sims is a Digital Strategist by trade, storyteller, and technology enthusiast by design. She combined her experience in television/film production, public relations and copywriting into a career in digital strategy/content marketing consulting. Now she spends her days consulting with clients on how to monetize their content and teaching digital marketing courses online and in person. She represents one of the early generations of kids to grow up sitting in front of a computer and enjoys tech talk about the newest smartphone, the coolest app, the latest in data analytics and other digital news.
Guest Blogger
BGN works to feature strong, unique content from writers who speak to our niche. If you are interested in having your work highlighted contact jamie@blackgirlnerds.com to be featured as a guest blogger on the site.